Juneteenth Celebration
Juneteenth (short for "June Nineteenth") marks the day when federal troops arrived in Galveston, Texas in 1865 to proclaim that all enslaved people were free. The troops' arrival came a full two and a half years after the signing of the Emancipation Proclamation. Juneteenth is our country's second independence day and honors the end to slavery in the United States. On June 17, 2021, it officially became a federal holiday.
From June 9th-June 20th, Catawba County agencies and organizations will commemorate Juneteenth with celebrations, performances, parades, guest speakers, revival, resource fairs, informative programing, and family gatherings. It is a time for reflection and rejoicing. It is a time for empowerment and excellence. It is a time for community and togetherness. Please join in the celebration by participating in the events listed below, click on each tab for event details by date.
CBV Brewery +Taproom Featured June Artist Reception- Adele MacCarty| 6pm-9pm
CBV Brewery + Taproom | 116 W A St., Newton, NC 28658
Come meet June featured artist Adele MacCarty

Foothills Community Housing Fair | 11am-4pm
Juneteenth Celebration Opening Ceremony| 12:00 pm
Ridgeview Recreation Center| 115 7th Ave Sw, Hickory, NC 28602
As part of the Foothills Community Housing Fair, we hope you will join us to kickoff the Juneteenth Celebration with local comedian, Al Henry and speakers from local City and Town Council Members including Beverly Danner, David Williams, Cameron Ramsuer, Duane McCombs, and Brenda Powell.
Registration for exhibitors at the housing fair is currently live! Anyone interested in registering can visit: https://hickorynaacp.org/fair-exhibitor-landing to sign up online. Registration is divided into 2 categories: service providers like non-profits and government agencies, and industry professionals like businesses and for-profit organizations.
---
Family Juneteenth Celebration| 1pm
Conover Majestic Park|624 2nd St Dr SW, Conover, NC 28613
This outdoor gathering will include lots of family fun, horseshoes, bingo, DJ dance contest, bouncy house, Conover fire truck, Catawba County Library to Go and food trucks.
---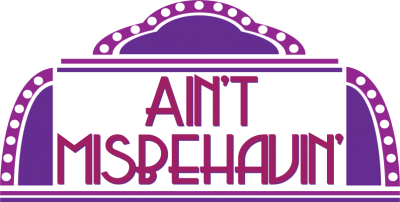 The Green Room Community Theatre| 10 S Main Ave, Newton, NC 28658
Fridays and Saturdays at 7:30pm / Sundays at 3:00pm
Get Tickets Here
---
Juneteenth Shout- Worship Revival| 3pm
Ridgeview Rec Center|115 7th Ave Sw, Hickory, NC 28602
Join the the Greater Hickory Ministerial Alliance for a powerful Juneteenth celebration! Local gospel choirs will sing, and the Rev. Reggie Longcrier will bring a brief but powerful Juneteenth message. Come and enjoy an outdoor celebration cook-out, a D.J. with great music, fun and games for youth, a generous beef hot dog dinner, and free ice cream push ups for all!
Journey of Freedom Celebration| 4pm-6pm
Ridgeview Branch Library| 706 1st SW, Hickory, NC 28602
Drop in to commemorate Juneteenth by exploring the journey of freedom with crafts that will remind you of the journey in our rearview and the journey ahead!
---
True Justice Film Viewing and Discussion with the Community Remembrance Project| 5:30pm
Newton Main Library| 115 West C St, Newton, NC 28658
Chanda Platania/Catawba County Library and Gavin Gabriel/Community Remembrance Project partnering to host this event.
Juneteenth and the Heritage of Hope| 6pm
Patrick Beaver Memorial Library| 375 3rd St NE, Hickory, NC 28601
Meet Cynthia Villagomez, chair of the African American Heritage Committee for Winston-Salem and Associate Professor and Program Coordinator of History for the Department of History, Politics and Social Justice from Winston-Salem State University. Villagomez will give a presentation about the history of Juneteenth and then facilitate a discussion about finding, documenting, and communicating African American Heritage, specifically in the Hickory, NC area.
Juneteenth March Sign Making Program|6pm
Newton Main Library| 115 West C St, Newton, NC 28658
Come to the library to make your signs for the Juneteenth Freedom March to be held on Saturday, June 18th. The library will provide materials and samples for inspiration- bring your creativity!
Black History Discussion Group-Community Leader Awards| 6pm
Newton Main Library| 115 West C St, Newton, NC 28658
Join us in a discussion panel group with the receipients of the Community Leader Award.
2022 Juneteenth Adult Basketball Tournament| June 17th-19th
Newton Recreation Center & Central Rec. For more information and to register please visit www.newtonnc.gov or call us at 828.695.4317
Deadline for registration is Friday, June 10th!
---
Maiden Juneteenth Celebration| 6pm-8:30pm
Downtown Maiden
Bring your family and enjoy local food trucks, vendors and performersand activities for the kids!
---
Juneteenth Musical Jubilee| 6pm-9pm
CBV Brewery + Taproom | 116 W A St., Newton, NC 28658
Juneteenth Freedom March| 9am
Historic Museum| 30 N College Ave, Newton, NC 28658
The march will begin at the Historic Museum with a guest speaker then walk down A Street to the new court-house for a closing ceremony.
---
We Are Ridgeview| 2:30pm
Ridgeview Branch Library| 706 1st SW, Hickory, NC 28602
Generations of Ridgeview residents provide an oral history of Hickory's historically black community.
Juneteenth at Hickory Museum of Art| June 19th-26th
Hickory Museum of Art|243 3rd Ave NE, Hickory, NC 28601
Throughout the week of June 11th-18th, HMA will visit a variety of Juneteenth celebrations and create a collage inspired by the museum's newest exhibition 7 BILLION ONES: A Randy Bacon Retrospective. The project will celebrate the stories of our local community members and seek to fulfill the museum's mission of bringing people together and inspiring creativity through the power of art. The presentation of the collage will be held on June 19, 2022 from 1-4 pm at Hickory Museum of Art and remain on exhibit until June 26.
Visit hickoryart.org for more details.
---
Untouchables Documentary Showing| 2pm-4pm
Drendel Auditorium Salt Block| 243 3rd Ave NE, Hickory, NC 28601
Join the players from the undefeated 1964 Ridgeview High School basketball team in the viewing of the ground breaking documentary highlighting the magical year when the Ridgeview High School Panthers delighted spectators, took the State of North Carolina and the hearts of their community. Despite segregation, Ridgeview's games drew mixed crowds eager to see fireworks on both sides of the ball. Historian and documentarian Richard Eller brings us back to a time when the impossible occurred, when the Untouchables did the unthinkable and ended a perfect season unscored on.
Book Club Discussion:We Are Not Like Them | 6pm
Southwest Branch Library| 2944 S Hwy 127, Hickory, NC 28602
By Christine Pride and Jo Piazza
Told from alternating perspectives, an evocative and riveting novel about the lifelong bond between two women, one Black and one white, whose friendship is indelibly altered by a tragic event—a powerful and poignant exploration of race in America today and its devastating impact on ordinary lives.