Catawba County News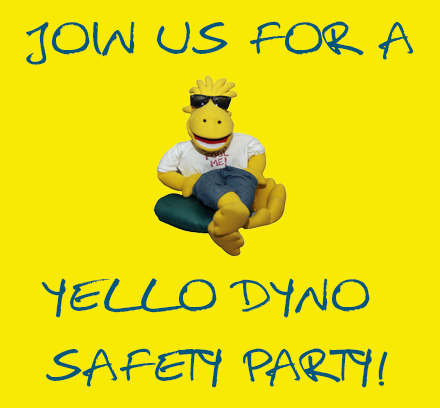 ---
Yello Dyno Safety Method Storytime
Published: January 16, 2020
If you'd like to teach your kids about safety in a way that's accessible to them, count on this program led by a cuddly yellow dinosaur! Its approach is age-appropriate and effective, based on the Nobel Prize-winning research of Dr. Roger Sperry and the internationally recognized research on children in crisis of Dr. Bruce Perry. The program has educated more than three million children since being introduced in 1987.
The Yello Dyno curriculum features video clips, is music driven, and is intended to benefit children from 4-12 years old. It touches on ways for young people to avoid the impact of bullies and cyberbullies, violent children and adults, drug pushers, kidnappers, abusers, and predators. It does this by teaching youngsters to identify deceptive behavior in others, to react to their own instincts, and to build self- confidence.
The program takes place at 10 am on Friday, January 24 at the Conover Branch Library and is a special presentation that takes the place of our regular storytime. It is provided by the Children's Advocacy and Protection Center.