Catawba County News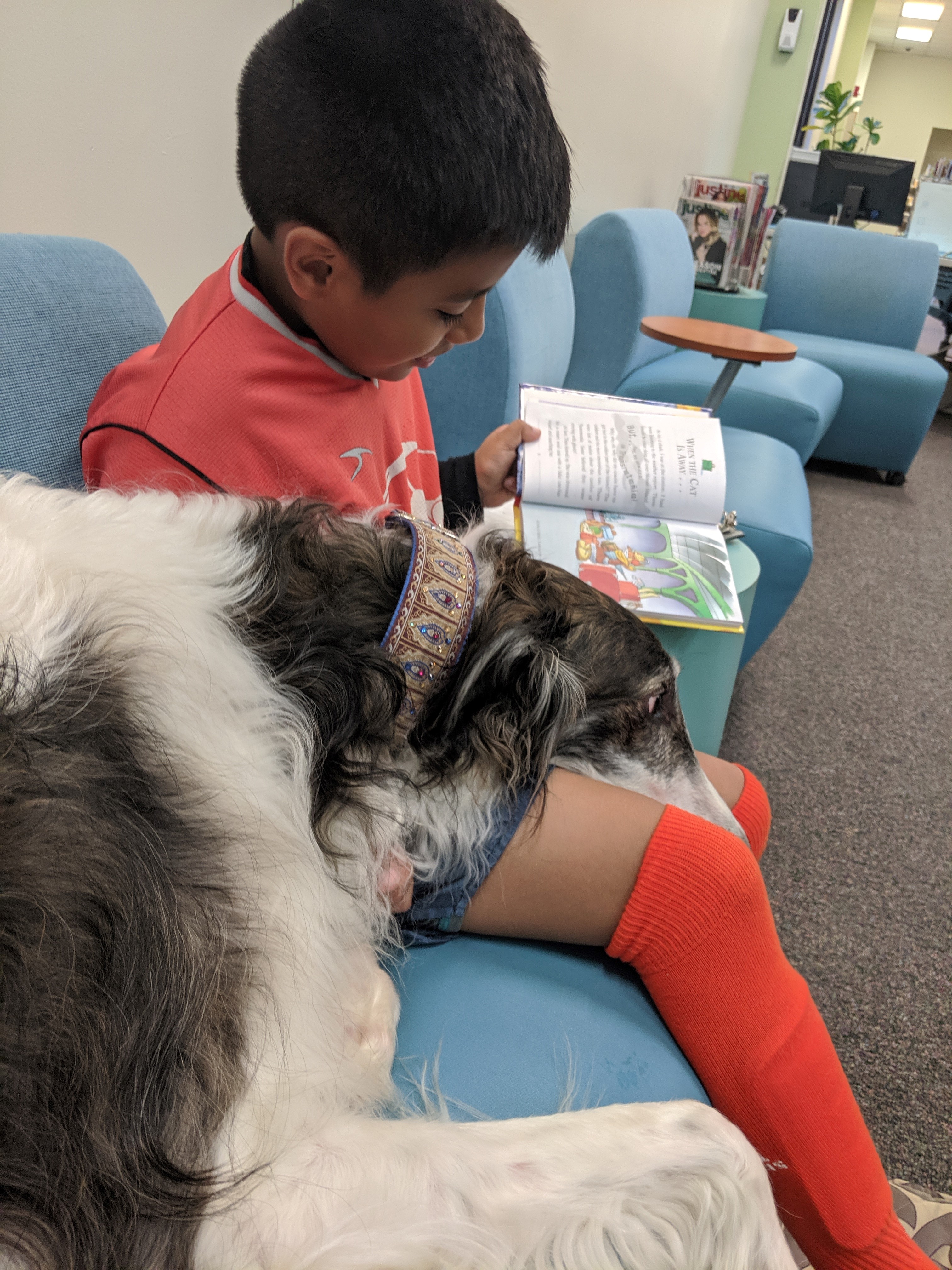 ---
Take a PAWS to Read
Published: February 19, 2020
While it's common knowledge that canine companions can enrich people's personal lives, it's not as well understood that dogs can be highly beneficial in helping kids boost their reading abilities.
The library is a great believer in the support that dogs can offer kids who are challenged by reading. To help youngsters build comfort in their skills, the library partners with local owners to bring in certified therapy dogs for regular reading sessions.
Children who read aloud to therapy dogs on a regular basis demonstrate dramatic improvement in their reading skills, thanks to the safe, non-judgmental presence.
The advantages that come with reading to a dog include:
Sustained focus and concentration
A higher level of awareness
Improved attitudes toward school
Increased reading comprehension and fluency
Expanded use of vocabulary and language
Greater confidence and pride in reading skills
Higher motivation for continued reading and learning
Positive social interactions
Increased comfort with learning
Greater enjoyment in reading
The library currently has therapy dogs available for sessions with elementary-aged children at our Main Library at Newton and at our Conover and St. Stephens Branch Libraries. To set up a 15-minute session, simply call the individual location for scheduling.
Main Library at Newton – Tuesdays, February 25, March 10, and March 24 at 4:30 pm. Call 828.465.8665 to arrange an appointment with Russ or Charlie.
Conover Branch Library – Tuesdays, March 3 and March 17 from 4:30-5:30 pm. Call 828.466.5108 to set up a time with Chester.
St. Stephens Branch Library – Mondays, March 2, 9, 16, 23, and 30 from 4-6 pm. Call 828.466.6821 for a session with Sherman.