Catawba County News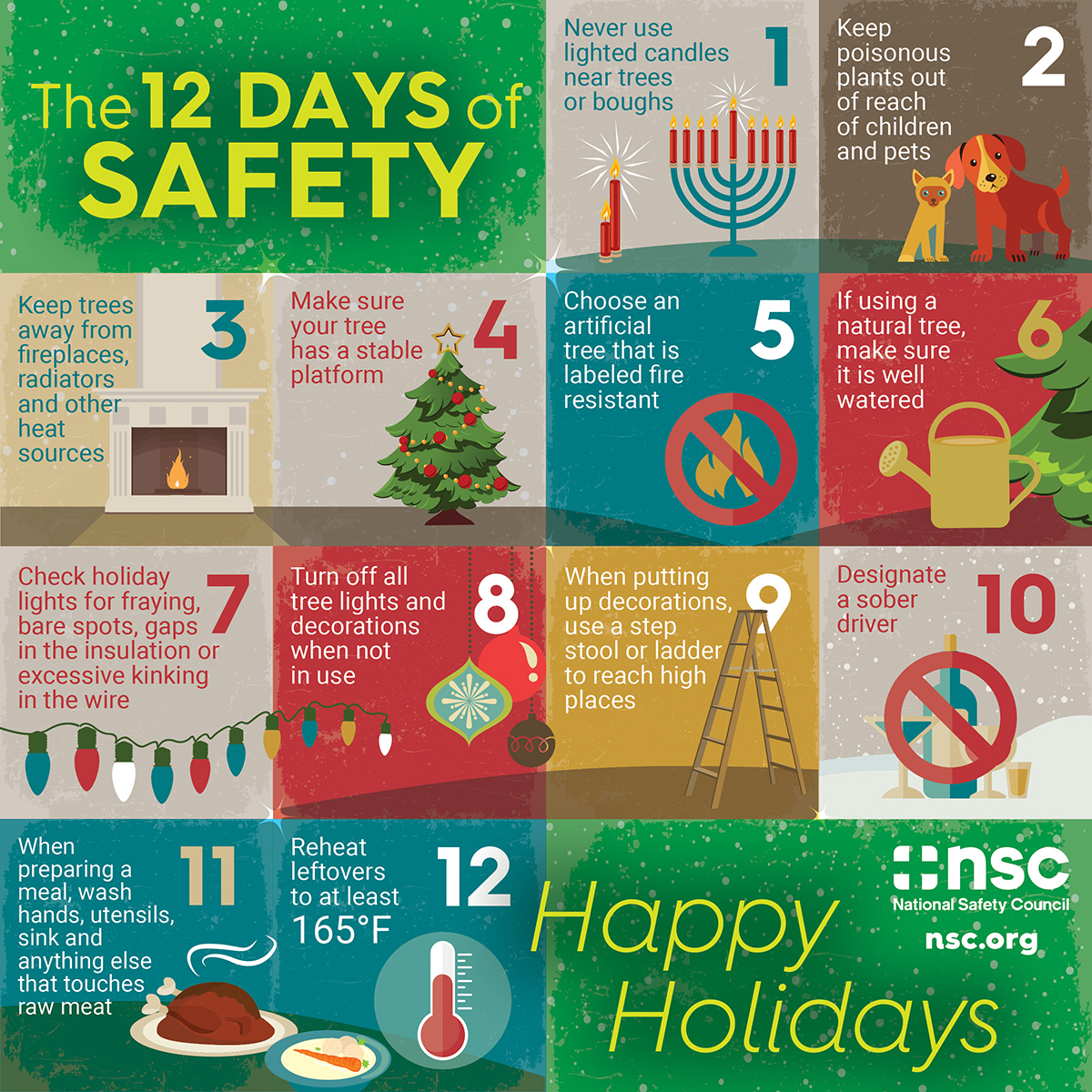 ---
Make Holiday Safety a Priority
Published: December 02, 2021
Unsafe toys, cooking fires, decorating, holiday trees and candles lead to thousands of injuries and deaths each year. People can be safer as they celebrate this holiday season by making a list of safety precautions and checking it twice.
Designate a Driver – A collision during the holidays from driving while intoxicated or texting while driving is a guarantee to ruin your entire family's holiday. Possibly for years to come. While we're on the topic… BUCKLE UP Law enforcement is stepping up patrols and check points during the holidays to catch people speeding, driving while impaired and not wearing their seat belts.
Check Toy Safety - Toy-related injuries and deaths continue to impact thousands of children in the United States each year. In 2020, there were nearly 150,000 toy-related, emergency department-treated injuries and nine deaths among children, with most of these deaths associated with choking on small parts of toys. This is especially worrisome this year, as toy manufacturers and retailers are facing both supply-chain delays and global shipping issues, prompting concerns about a toy shortage. This could lead consumers to scramble to buy products wherever they can find them, and create room for unscrupulous sellers to sell dangerous or counterfeit products.
Watch Your Flames – It will be devastating if you lose EVERYTHING in a house or apartment fire. Home fires peak during the holidays from unattended cooking, turkey fryers, old or frayed holiday lights, candles and extra heat sources such as space heaters and warming lights.
Don't Ignore Symptoms - The risk of heart attack spikes during the holiday season. Part of the problem is that some cardiac symptoms are similar to those of indigestion—another seasonal risk—and many people would rather blame their discomfort on gluttony than interrupt a party for a visit to the emergency room. Call 911 immediately if you have chest discomfort, shortness of breath or signs of a stroke. https://www.heart.org/en/about-us/heart-attack-and-stroke-symptoms
Slips, Trips and Falls - Holiday decorations are an annual tradition for lots of families but many injuries occur while decorating (we see you on that ladder!) or because people trip and fall over cords, packages, trees and decorations. On average, there are about 160 decorating-related injuries each day during the holiday season, with almost half of the incidents involving falls. Last year almost 20,000 people were treated in emergency rooms due to holiday decorating-related injuries. Add in icy sidewalks, darkness, uneven driveways and sidewalks as people come and go from holiday gatherings, and ER/Urgent Care visits soar.
Hoping you have a joyful holiday season and from our Emergency Services family to your: Stay Safe!