Catawba County News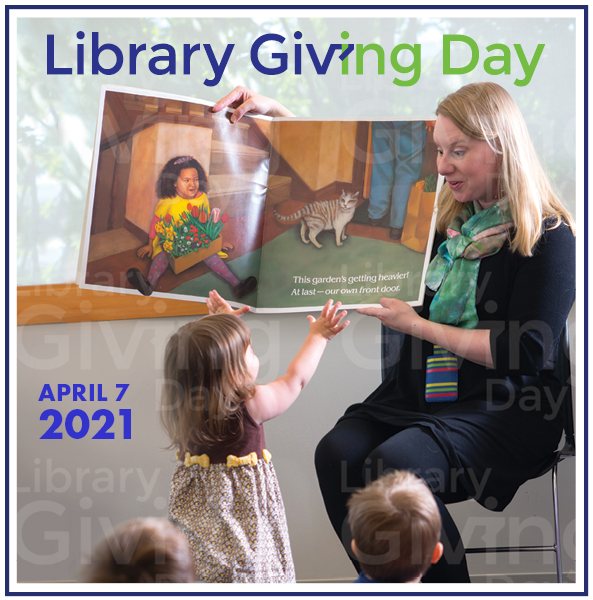 ---
Library Giving Day: Ensuring the Future of Libraries
Published: April 01, 2021
As part of National Library Week (April 4-10), the Catawba County Library is participating in Library Giving Day.
The one-day event, observed on Wednesday, April 7, invites people to make a donation of any amount to the Library Endowment, a permanent fund that ensures high-quality library services and resources will continue to empower lives and build community for future generations, especially during challenging times.
To be part of this vital initiative and show support for the ongoing work of the library, contribute on the library's website.
Libraries have a positive impact on their communities. Not only do they actively support lifelong learning, but they also offer public spaces where everyone is welcome, and there's no cost to use a library or its resources. In the words of philanthropist Andrew Carnegie, "A library outranks any other one thing a community can do to benefit its people. It is a never failing spring in the desert."
Throughout North Carolina, over the course of a single year, the state's 413 libraries have reported the following reach:
83,000 people made visits daily (35,523,633 people in total)
1,900,000 technology questions were answered
Computers were used 9,340,714 times
86,008 literacy programs were offered
3,945 workforce development programs were offered
483,491,528 items were available with a NC library card, including e-books, audiobooks, movies, music, and more
The Catawba County Library also serves as a powerful, frequently-used community resource, as shared in its annual report for 2019-20:
262,932 visits to the library
493,173 items checked out
34,714 in-library computer uses
1,003 technology borrows
16,382 technology reference interactions
11,874 attendees at children's learning programs
23,295 life questions addressed
1,335 individual job and career help interactions
The Catawba County Library plays an essential role in supporting early childhood literacy, career and job development, technology tutoring, digital resources, research assistance, Wi-Fi and laptop lending, and personal enrichment. Initiatives in the arts, K-64, health and wellness, and gardening – along with community partnerships to bolster the reach of these initiatives – further the library's ability to empower residents with the essential tools and support they need.