Catawba County News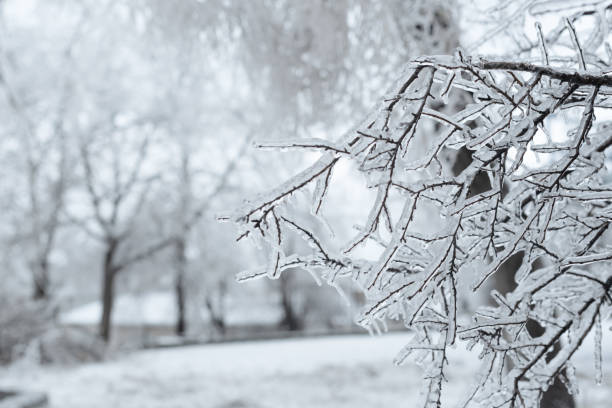 ---
Is Your Family Prepared for Winter Weather?
Published: December 02, 2022
Winter storms pose a unique risk that can affect very large areas and can last for days or weeks even. Ice on trees or power lines can lead to long-term outages. Icy roadways can increase risk for vehicle collisions. People may suffer cold related medical emergencies, such as, frostbite and hypothermia. Improper use of supplemental heating equipment or generators can result in carbon monoxide poisoning.
Here are some easy steps that you can take to keep your family safe.
How to prepare NOW
Stay informed. Pay attention to weather reports. Sign-up for the Catawba County Community Alert System using this link → Community Alert System
Create an emergency supply kit for your home, if you don't already have one. Keep in mind your family's specific needs. If you already have a kit, did you built it during the spring or summer? Did you include clothing that is appropriate for cold weather or additional blankets? For a list of emergency kit supplies click here.
Create an emergency supply kit for your car. Think about what you would need if you became stranded in a remote area. Click here for recommendations from the National Safety Council.
Learn the signs of frostbite and hypothermia, and their basic treatments. Click here to learn more.
Learn the hazards of carbon monoxide (CO) poisoning. CO is a colorless, odorless, poisonous gas that is produced by fuel burning appliances or equipment. Learn more here.
Ensure generators are topped off with fuel, home heating oil tanks are full and propane tanks are filled, if you use any of these.
Prepare your home to keep out the cold. Caulk, weather stripping and additional insulation may be needed. Learn how to keep water pipes from freezing. Ensure smoke alarms and carbon monoxide detectors are in good working order and have battery backups if wired into your home.
What to do DURING the storm
Stay off roads if possible. If your car becomes stranded, stay in your vehicle. Run your vehicle only a few minutes every hour to conserve fuel and reduce the chances of CO poisoning.
Stay indoors or limit your time outside. If you must go out, wear layers of warm clothing. Remember to watch for signs of frostbite or hypothermia.
Only use supplemental heating that is intended for INDOOR ONLY use and is properly vented.
Use generators, camp stoves and grills OUTDOORS ONLY and away from windows or doors.
Check on your neighbors. The elderly and children can be more vulnerable in extreme cold.
Stay prepared and be safe this winter!
Photo Credit: Creator Rina Mskaya, Getty Images