Catawba County News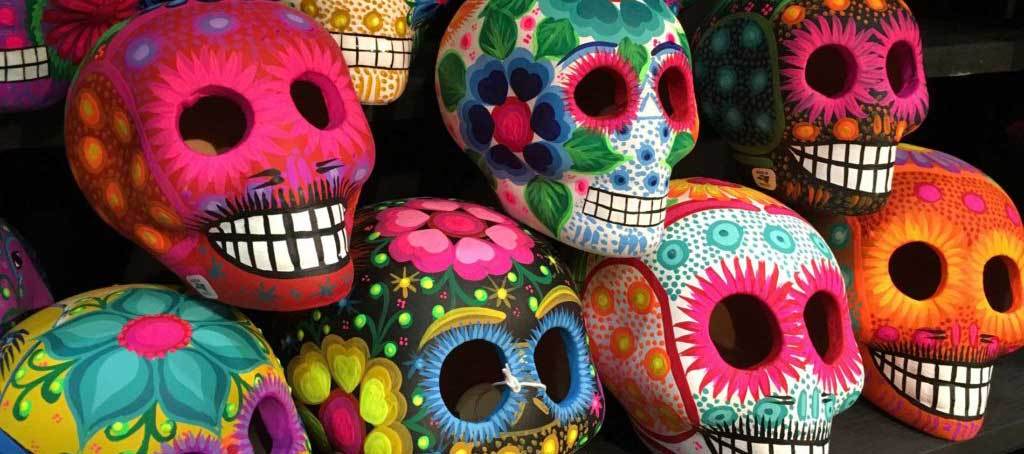 ---
Day of the Dead Celebration
Published: October 30, 2019
Despite its close proximity to Halloween, the Mexican holiday of Day of the Dead (or Día de Muertos) is much more than a Latino version of America's celebration of ghosts and goblins.
Day of the Dead views spirits positively and with reverence, and for the three-day holiday, families get together to remember friends and loved ones who have died. They also help support the spiritual journey of these family members by visiting gravesites with gifts, building altars, and leaving favorite foods and drinks in their honor.
This year, the library is celebrating the holiday with a movie and a craft. Teens are invited to watch Coco, Pixar's animated 2017 film in which young musician Miguel journeys to the Land of the Dead, getting help from an ancestor so that he can return home and reverse his family's ban on music.
While participants watch the movie and enjoy popcorn and a drink, they may also make a skull craft mask. These boldly decorated objects are believed to please the spirits of the dead and are often presented as tokens of affection from the living to the dead.
The program takes place at 3 pm on Saturday, November 2 at the St. Stephens Branch Library.