Catawba County News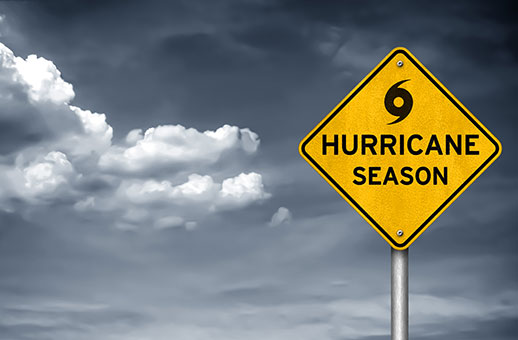 ---
It only takes ONE…(Hurricane that is). Take steps now to prepare for Hurricane Season
Published: April 28, 2023
The Atlantic Hurricane season is right around the corner. Although the official season runs from June 1st to November 30th, in 2020 two Tropical Storms had impacts on North Carolina in May. The 2023 hurricane predictions from Colorodo State University and The Weather Company are that there will be 13-15 named storms, 6-7 hurricanes and 2-3 category 3 or higher storms. In other words, they are predicting an "average" year of hurricanes, but what does all of that really mean? From a preparedness stand point, it doesn't mean much. No matter how many storms are produced, It Only Takes One. One storm under the right conditions and right path can have devistating effects in our area.
You may think, "We are nearly 250 miles from the closest beach. Why do I need to worry about hurricanes?" For those who lived in western North Carolina in 1989, they are all too familiar with how powerful Hurrican Hugo was, even this far inland. Hugo produced 99 mph with gust at the Charlotte-Douglas Airport and gust as high as 81 mph when it reached Hickory. Despite the hurricane force winds, Hugo was not as bad as it could have been since it was a fairly fast moving storm, rain totals were below 4" and no tornadoes were spawned. Slower moving storm systems with heavy rainfall, could be even more destructive due to flooding. In 2021, three tropical storms, in three consecutive months, impacted Western North Carolina. The last of the three, TS Fred, caused significant flooding destroyed many homes and claimed the lives of 6 people in N.C. Help to protect your family and yourself from "the one".
Know Your Risk – Hurricanes are not just a coastal problem, they can still produce powerful winds, heavy rainfall, flooding, tornadoes and landslides in our area
Recognize Warnings and Alerts – Sign up for Catawba County Community Alert System and the FEMA Mobile App
Check with neighbors, senior adults, or those who may need additional help securing hurricane plans to see how you can be of assistance to them
Together we are more resilient!
Photo Credit: Federal Aviation Administration