Catawba County News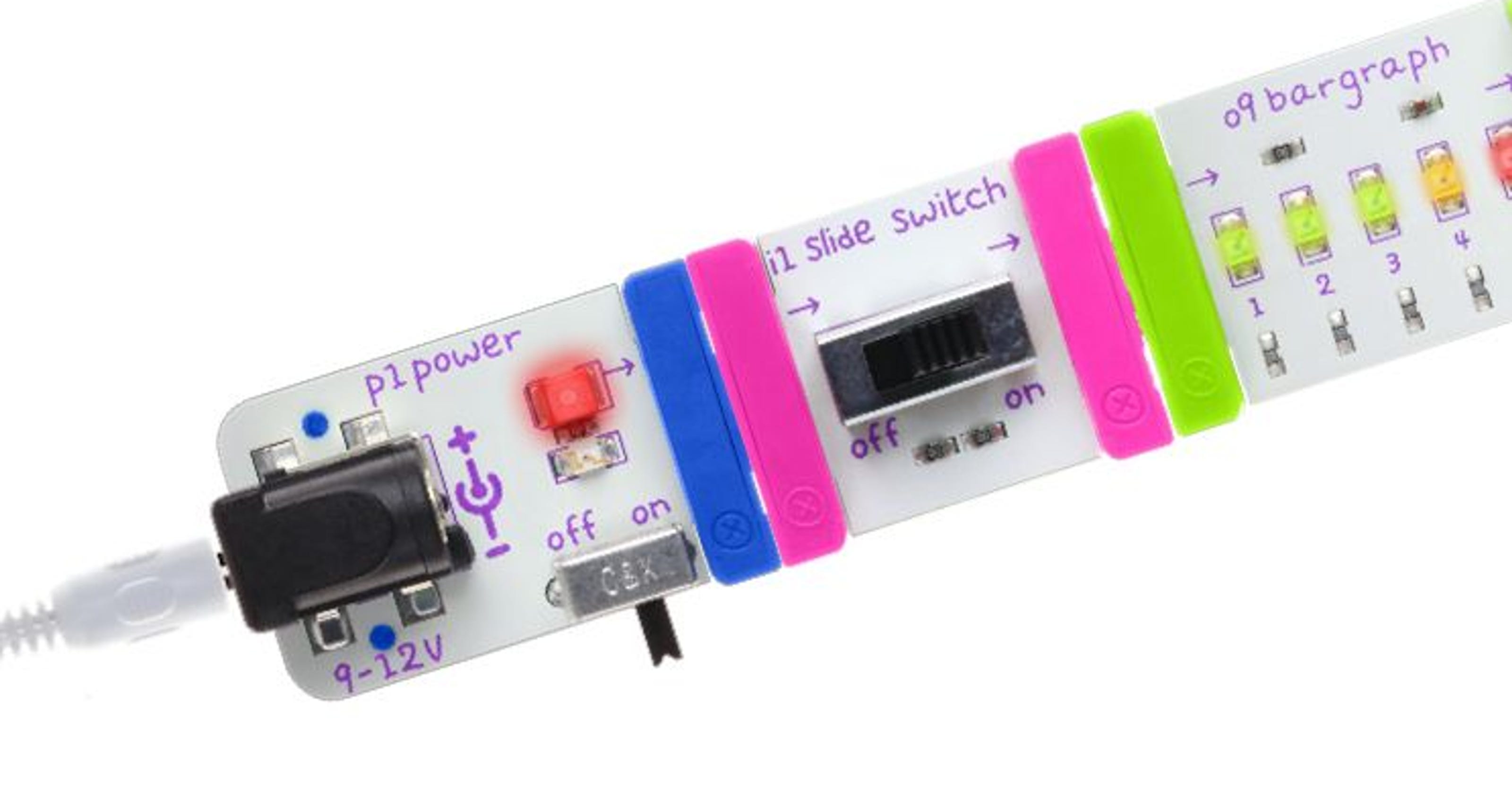 ---
STEAM: Little Bits Circuitry
Published: September 19, 2019
Surrounded by technology as they are, kids are well suited to learn how circuitry, computer coding, and electronics work. They operate tablets and trouble-shoot gaming consoles almost by second nature, so it's a smart idea to help them formalize those skills in relaxed, hands-on sessions.
The library's upcoming STEAM workshop is ideal for kids who love invention and gadgets. It's also a fun introduction for kids who haven't had as much exposure to technology. The program centers around Little Bits, sets of color-coded, modular blocks that snap together, letting kids arrange and rearrange them to accomplish certain tasks. Different bits, for example, function as light sensors, buzzers, fans, temperature sensors, LED lights, dimmers, and more.
As kids string the pieces together, they can see parallels between what they're doing and how real-life machinery operates: the dimmer module is like a stereo volume control, the pulse module is like a car's turn signal, and the buzzer module is similar to a doorbell. As those connections become apparent, the child's interest in shaping his or her environment grows.
Although Little Bits can be used for simple classroom tasks, they can also be a jumping-off point for more elaborate inventions. In nationwide sessions, kids have built robots, synthesizers, New Year's Eve ball drops, and even portable rave machines with flashing lights and music.
To give your child the chance to engage in the STEAM program and learn about circuitry, join us at 10 am on Saturday, September 28 at the Maiden Branch Library. The workshop is designed for ages 7-13, but all are welcome!