Catawba County News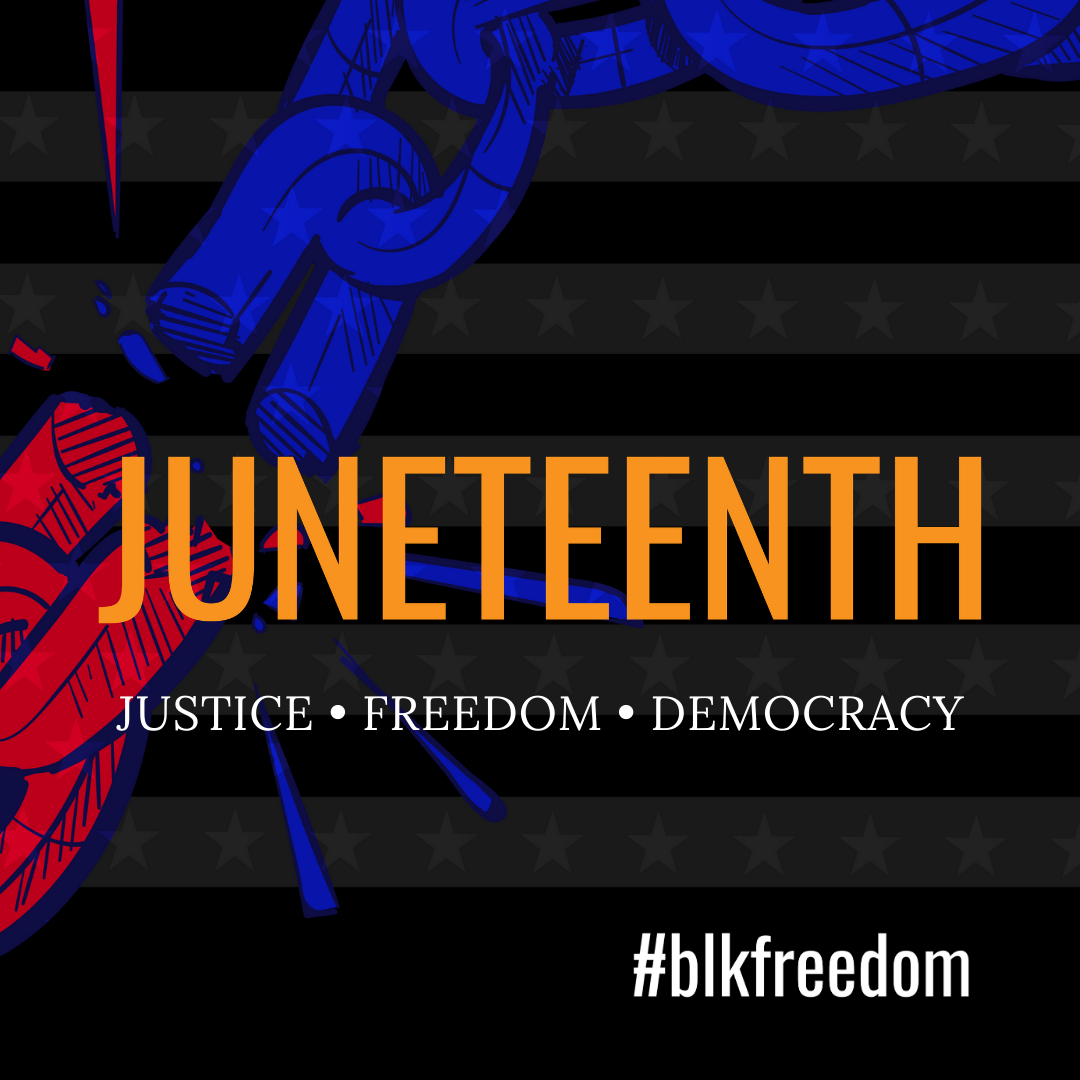 ---
Juneteenth 2020
Published: June 19, 2020
On Friday, June 19, the library will be sharing a digital commemoration of Juneteenth, the day that the Emancipation Proclamation was officially enforced, ending enslavement in Texas. Six leading Black museums and historical institutions are collaborating to feature cultural performances from Africa and across America, educational content, and appearances by:
Lonnie G. Bunch III, the first African American and first historian to serve as the Secretary of the Smithsonian Institution
Dr. Johnnetta Betsch Cole, anthropologist, educator, museum director, and the first female African American president of Spelman College
The Honorable Carla Hayden, Librarian of Congress, the first woman, and the first African American to lead the national library
The video will be posted on the library's Facebook page at noon and is shared through PBS Books, Detroit Public Television, and BlkFreedom.org.
Six Black museums have joined forces to commemorate the 155th anniversary of Juneteenth in 2020:
Background
Before Juneteenth became a cultural holiday, it was a historic event. It began June 19, 1865, when a Union general, Gordon Granger, arrived to Galveston, Texas, with the late announcement that slavery had ended 2 1/2 years prior in the former Confederate states, including Texas.
The Emancipation Proclamation, an executive order authored by Abraham Lincoln with input from Frederick Douglass, was issued on January 1st, 1863, instantly freeing enslaved people only in the Confederate states. However, the Black residents in the Texas island city of Galveston, on the Gulf of Mexico, were not apprised of this liberating news.
Upon hearing the deferred news more than 2 years later, the formerly enslaved African descendants of Galveston began their jubilee and celebration. The date would be remembered every year and would soon be called Juneteenth – a contraction of the words "June" and "nineteenth."