Catawba County News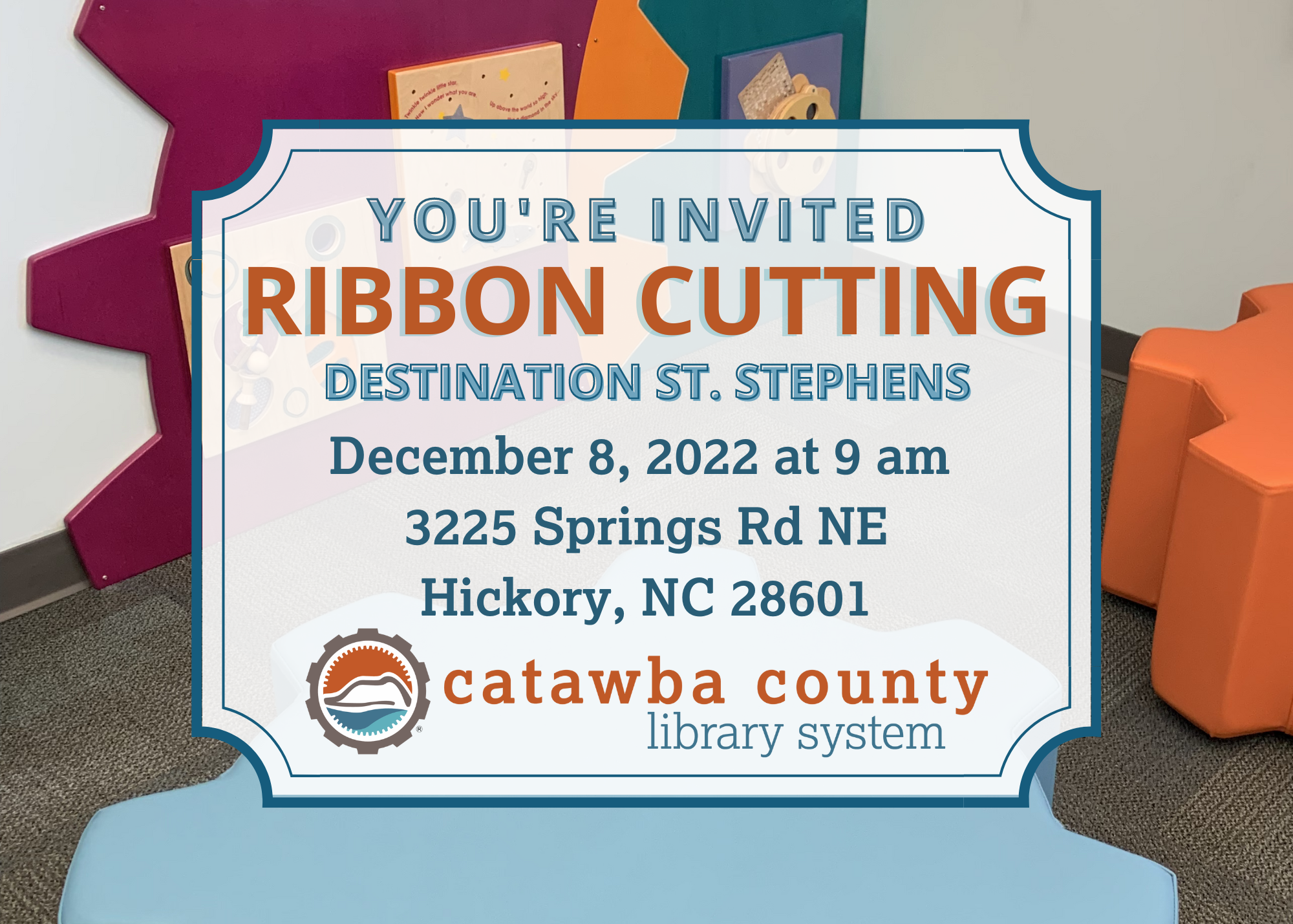 ---
End of Year Reflections
Published: November 18, 2022
We're coming up on the end of the year, the perfect time to reflect on how the library has met its mission of empowering lives and building community by bringing people, information, and ideas together.
We continue to adapt to meet the needs of the community and this year, we've seen a need for updating library spaces. We've been able to meet the shift to virtual interactions by outfitting our meeting room spaces with private and safe video-conferencing software and technology, to provide hands on experience for job seekers through Interplay Learning and virtual reality (VR) technology, to engage teenagers through video games and VR technology, and to transform the St. Stephens Branch into a preferred destination for young families.
Education, behavioral health, employment, court systems, and library programming have all had an increased need for digital and remote options for service. Because of this increased need for virtual interactions, people are looking for convenient and safe spaces where they can meet with their doctor, teacher, lawyer, or prospective new boss. The library has upgraded our existing meeting, study, and conference rooms with technology to turn them into private video-conferencing spaces with user-friendly equipment. This allows the community to have a space to go for virtual meetings without the burden of purchasing equipment, establishing internet access, or worrying about security and privacy. These spaces are now available, along with the ability to check out wifi hotspots and chromebooks, and trained library staff to help people use new technologies.
The library has subscribed to Interplay Learning for web-based training for trade skills including plumbing, electrician, HVAC repair, and solar installation. Interplay Learning even has a VR component that allows for virtual on-the-job experience and skills evaluations that can be completed with the use of the library's VR headsets. This skills training program can be used for personal knowledge or for certification processes that many jobs require.
The library will also use the VR headsets in teen programming to introduce this technology with
games that can help build real world skills, including a cooking simulator. Along with the VR headsets, grant funding allowed the library to purchase 8 Nintendo Switches and various games to provide opportunities for our local teens to get together and enjoy gaming with multiplayer games. The gaming and skill-building opportunities support an increase in teen connections and personal growth.
We are currently in the process of renovating the St. Stephen's Branch Library with a special focus on creating an engaging and interactive area for children to learn and play with museum quality installations. We will be installing a Main Street Kiosk with interchangeable themes, a magnetic wall with an interactive ball run kit, and emergent literacy panels for our youngest patrons. We have also installed new computer tables, booth seating, and small room meeting spaces for a better user experience for everyone.
The St. Stephens Branch has remained open during the renovation so the community is welcome to visit any time but we'd like to extend a special invitation to a ribbon cutting celebration on Thursday, Dec. 8 at 9 am with personal tours, opportunities to try out the new equipment, and refreshments! We hope you'll join us in celebration of all the wonderful things happening at your library!