Catawba County News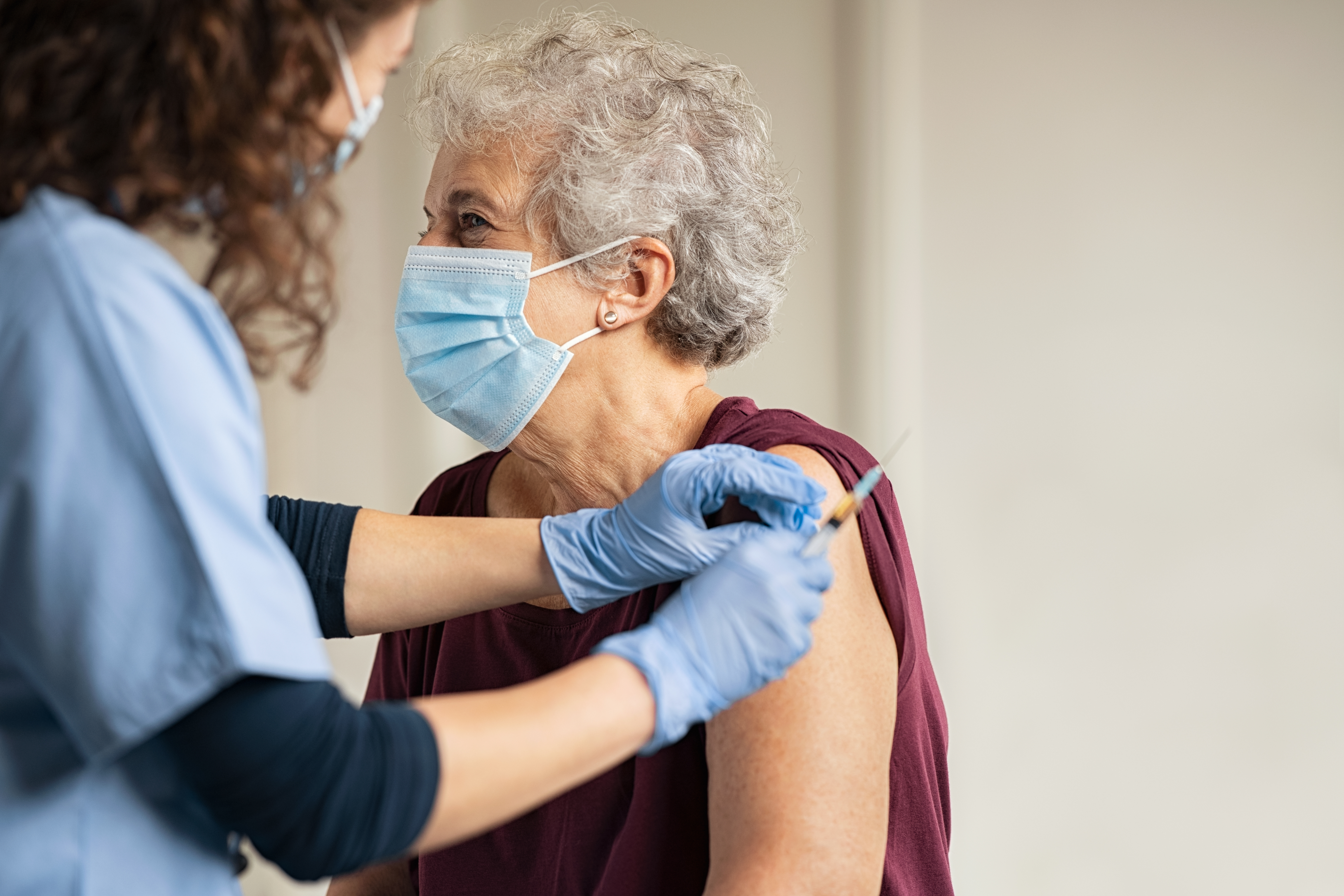 ---
COVID-19 Vaccination Appointments for Residents 75 and Older
Published: December 31, 2020
As the North Carolina Department of Health and Human Services (NC DHHS) moves into Phase 1B of its statewide COVID-19 vaccine rollout plan, Catawba County residents who are 75 and older and are not residing in a long-term care facility will soon be able to make appointments to receive the COVID-19 vaccine.
Catawba County residents age 75 and older may schedule an appointment for vaccination one of the following ways:
Patients of Catawba Valley Medical Group (CVMG) can check the website https://www.catawbavalleyhealth.org/ or call the Catawba Valley Health System Vaccine Line at 828-326-3993 for vaccine information. CVMG vaccination administration will begin the week of January 11.
Individuals who have an independently-owned provider, do not have a regular medical provider or prefer to receive the vaccination through Public Health may call Catawba County Public Health's COVID-19 Vaccination Appointment Line at 828-695-6650 to set up an appointment. The appointment line will be available weekdays from 8 a.m. to 5 p.m. beginning January 5.
When an appointment is made, callers will be provided with the date, time and location of their appointment. Individuals will also be advised on what information they may need to bring with them to their appointment. There is currently no cost to the patient when receiving COVID-19 vaccine through Public Health. Appointments are only for Catawba County residents.
Because the COVID-19 vaccine requires two shots that are spaced several weeks apart, an appointment for a person's second vaccination will be scheduled when they receive their first shot.
Long-term care residents and staff, including residents age 75 and older, are in the state's Phase 1A and are currently receiving vaccinations through a federal vaccination partnership with CVS and Walgreens pharmacies. People living and working in these facilities are being contacted by facility administrators to schedule their appointments.
Catawba County Public Health and both local hospital systems are currently providing the Pfizer COVID-19 vaccine. The vaccine met all U.S. Food and Drug Administration requirements, including testing for safety, before being approved for use. The vaccine has proven to be 95% effective in preventing COVID-19 infection and does not contain any COVID-19.
Catawba County Public Health and local hospitals are continuing to provide the COVID-19 vaccine to individuals identified in Phase 1A of the state's rollout plan. This priority group includes frontline health care workers at most risk of direct exposure to COVID-19. People in this group who are eligible to receive the vaccine are being contacted by their employers to schedule their appointments.
Because the COVID-19 vaccine is currently available in limited supplies, the state's rollout plan prioritizes vaccination for people who are highest risk of exposure or severe complications. As more vaccine is produced, the state's plan will include more residents and involve more vaccination providers in phases.
As the plan progresses, Catawba County Public Health and other local vaccine providers will share information about when residents identified in each phase will be eligible to make appointments for vaccination and how those appointments can be made. Eventually, as more vaccine becomes available, everyone in Catawba County will have an opportunity to get vaccinated.
"We urge all Catawba County residents to get vaccinated for COVID-19 when the time comes," said Catawba County Public Health Director Jennifer McCracken. "This vaccine has been proven to be both safe and effective, which will help save lives and return our community back to normal."
For comprehensive, current information about COVID-19 in Catawba County, visit the "Current COVID-19 Info" page at www.catawbacountync.gov. This page is updated daily.
State Vaccine Rollout Plan: Overview of Each Phase
(Source: NC DHHS - https://covid19.ncdhhs.gov/vaccines)
On December 30, 2020, Phases 1B and 2 of this plan were updated by NC DHHS to align with revised recommendations for vaccine prioritization by the Centers for Disease Control and Prevention's Advisory Committee on Immunization Practices.
Phase 1A: IN PROGRESS.
Health care workers fighting COVID-19 & Long-Term Care staff and residents.
Health care workers caring for and working directly with patients with COVID-19, including staff responsible for cleaning and maintenance in those areas
Health care workers administering vaccine
Long-term care staff and residents — people in skilled nursing facilities and in adult, family and group homes.
Phase 1B: STARTING JANUARY 5 BY PRIORITY GROUPS.
Adults 75 years or older and frontline essential workers.
There is not enough vaccine for everyone in this phase to be vaccinated at the same time. Vaccinations will be available to groups in the following order:
Group 1: Anyone 75 years or older, regardless of health status or living situation. Vaccination appointments will be available for this group beginning January 5, 2021.
Group 2: Health care workers and frontline essential workers 50 years or older. The CDC defines frontline essential workers as first responders (e.g., firefighters and police officers), corrections officers, food and agricultural workers, U.S. Postal Service workers, manufacturing workers, grocery store workers, public transit workers, and those who work in the education sector (teachers and support staff members) as well as child care workers. Vaccination of this group has not yet started.
Group 3: Health care workers and frontline essential workers of any age. Vaccination of this group has not yet started.
Phase 2: NOT YET STARTED.
Adults at high risk for exposure and at increased risk of severe illness.
Vaccinations will happen by group in the following order:
Group 1: Anyone 65-74 years old, regardless of health status or living situation
Group 2: Anyone 16-64 years old with high-risk medical conditions that increase risk of severe disease from COVID such as cancer, COPD, serious heart conditions, sickle cell disease, Type 2 diabetes, among others, regardless of living situation.
Group 3: Anyone who is incarcerated or living in other close group living settings who is not already vaccinated.
Group 4: Essential workers not yet vaccinated.
The CDC defines these as workers in transportation and logistics, water and wastewater, food service, shelter and housing (e.g., construction), finance (e.g., bank tellers), information technology and communications, energy, legal, media, and public safety (e.g., engineers), and public health workers.
Phase 3: NOT YET STARTED.
Students
College and university students
K-12 students age 16 and over. Younger children will only be vaccinated when the vaccine is approved for them.
Phase 4: NOT YET STARTED.
Everyone who wants a safe and effective COVID-19 vaccination.