Catawba County News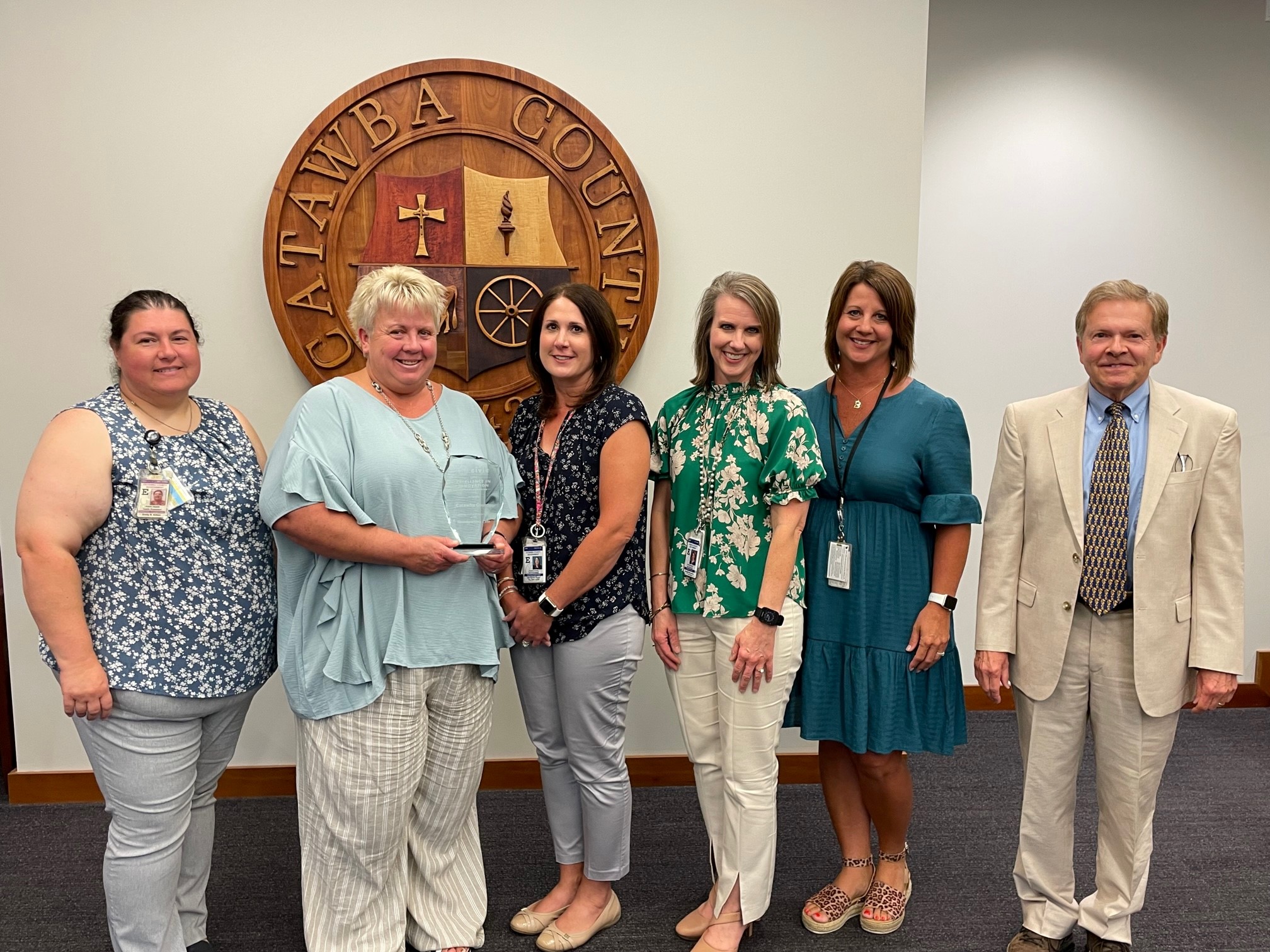 ---
Public Health honored with state award
Published: September 08, 2023
PUBLIC HEALTH HONORED WITH COMPETITIVE INNOVATION AWARD
HICKORY – Catawba County Public Health's School Health program was honored on August 24 with a prestigious and highly competitive 2023 Civic Excellence in Innovation Award from the North Carolina Association of County Commissioners (NCACC) and Civic Federal Credit Union for the Grandparents Café program.
NCACC selects 10 innovation winners each year to recognize successful county programs that demonstrate innovative solutions and cost/resource savings for counties.
"We are proud to be recognized for the hard work and creativity our School Health Nurses put into serving the children of Catawba County," said Public Health Director Jennifer McCracken.
Families in Catawba County take a number of different forms – and one of those is grandparents and non-biological parents who are raising school-aged children. Specific situations involve biological parents who have died or who are imprisoned, and situations where Social Services has been involved, where students are placed with grandparents or other caregivers. These reshuffled families face unique challenges: Grandparents and caregivers are sometimes unaware of services available to them, and many have had to take up raising children in a technological world that is quite different from when they raised their own children. In addition, the children they are raising sometimes have physical, social or emotional needs that can be met through the School Health program.
School Nurse Amy Phillips recognized this need and developed the Grandparents Café pilot program at Oxford Elementary School in collaboration with the Western Piedmont Council of Governments and other community partners to address these needs.
"I heard about a nationwide increase in grandparents and other non-parental family members who are raising school-age children and recognized that there are families like this in Catawba County who could use extra support," Phillips said. "It's an honor just to serve these families, but seeing this program succeed like it has is extraordinary."
Because of the pilot program's success, Catawba County Public Health's School Health program is hoping to expand to additional schools in the 2023-24 school year. The Innovation Award comes with a $1,000 prize, which will be put toward that expansion.