Catawba County News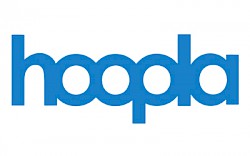 ---
Library Launches New Hoopla Flex Library and Flex Check-outs
Published: December 14, 2020
Catawba County Library cardholders now have even more options to enjoy digital library resources, including e-books, e-audiobooks, graphic novels, movies, music, and television shows through the Hoopla Digital app.
Hoopla is a digital platform that's available on a computer, smartphone, tablet, or smart TV anywhere a user has an Internet connection. It offers instant, streaming access to some 950,000 items, and all users can tap into the site's resources simultaneously.
The new Hoopla Flex library is on the same platform but provides access to a whole new library of resources through a system of flex checkouts. Hoopla Digital and Hoopla Flex are two independent libraries that users can access using the same app. People who are new to Hoopla will need to sign up for an account on Hoopla Digital using their library card and identifying Catawba County Library as their home library. Then, using the same Hoopla app, users can follow the directions shared below to create a second account, identifying NC LIVE as their home library. Users can switch between accounts for free online access to thousands of books, movies, and music.
Currently, Catawba County Library cardholders may check out three items per month through Hoopla's instant availability on Hoopla Digital. Thanks to the Hoopla Flex Library service, users can log into Hoopla Flex and check out an additional 10 items each month. This new library of resources is provided through NC LIVE, a statewide cooperative supporting 200+ public and academic libraries throughout North Carolina.
Although users can access both Hoopla Digital and Hoopla Flex through their existing Hoopla apps, each library is slightly different. The traditional Hoopla Digital library provides instant access to movies, music, and books with no holds and no waiting. Patrons of Hoopla Digital are allowed three check-outs per month with lending periods dependent on the format of the item, such as books vs. music.
Alternatively, items found in the Hoopla Flex library circulate like normal library books, and sometimes, users may have to put an item on hold and wait until the item is returned by another user. However, Flex library users will enjoy a 21-day check-out period and the ability to check out up to 10 items at any one time. If a cardholder reaches the limit of 10 flex check-outs, that user can return a checked-out item in order to borrow another title, enjoying rolling access to materials.
Hoopla items found through both Hoopla Digital and Hoopla Flex from NC LIVE may be borrowed using the same Hoopla platform. Since the two collections or libraries are separate, however, users will have to create two separate accounts on the Hoopla app, and they will need to log out of one account in order to access the other. This also means that users should be aware that they will not be able to see items borrowed through one account reflected in the other account's listings.
Current Catawba County Library cardholders can gain access to the new NC LIVE Hoopla Flex option as follows:
1. Go to the Hoopla app (available from the App Store or Google Play) or visit www.hoopladigital.com.
2. Log in with an existing Hoopla account (new users can sign up for a new account using their Catawba County library card).
3. Jot down your library card PIN number to enter later.
4. Once logged into Hoopla, go to Settings by clicking on the icon at the top right corner of the screen.
5. Once in Settings, look for Library Settings and click or touch to update your library choice.
6. Type in NC LIVE and then select NC LIVE from the dropdown box.
7. Click on 'touch to update your card.' Then, type in your Catawba County Library card number with no spaces and add NC to the very end. For example: 9301555555555NC.
8. Click 'save library settings' so that you will have access to both Hoopla options going forward.
9. Users can toggle between the library collections by following the above steps to log out of one library and log into the other.
New users who are interested in Hoopla's extensive selection of materials and who need to get a Catawba County Library card are invited to sign up for a quick start card online at https://ls2pac.catawbacountync.gov/?config=default#section=obrsignup or visit any branch – Newton, Claremont, Conover, Maiden, Sherrills Ford-Terrell, Southwest in Mountain View, or St. Stephens – for assistance. Cardholders may also reach out to their local branch for guidance with Hoopla's newly expanded options.