Catawba County News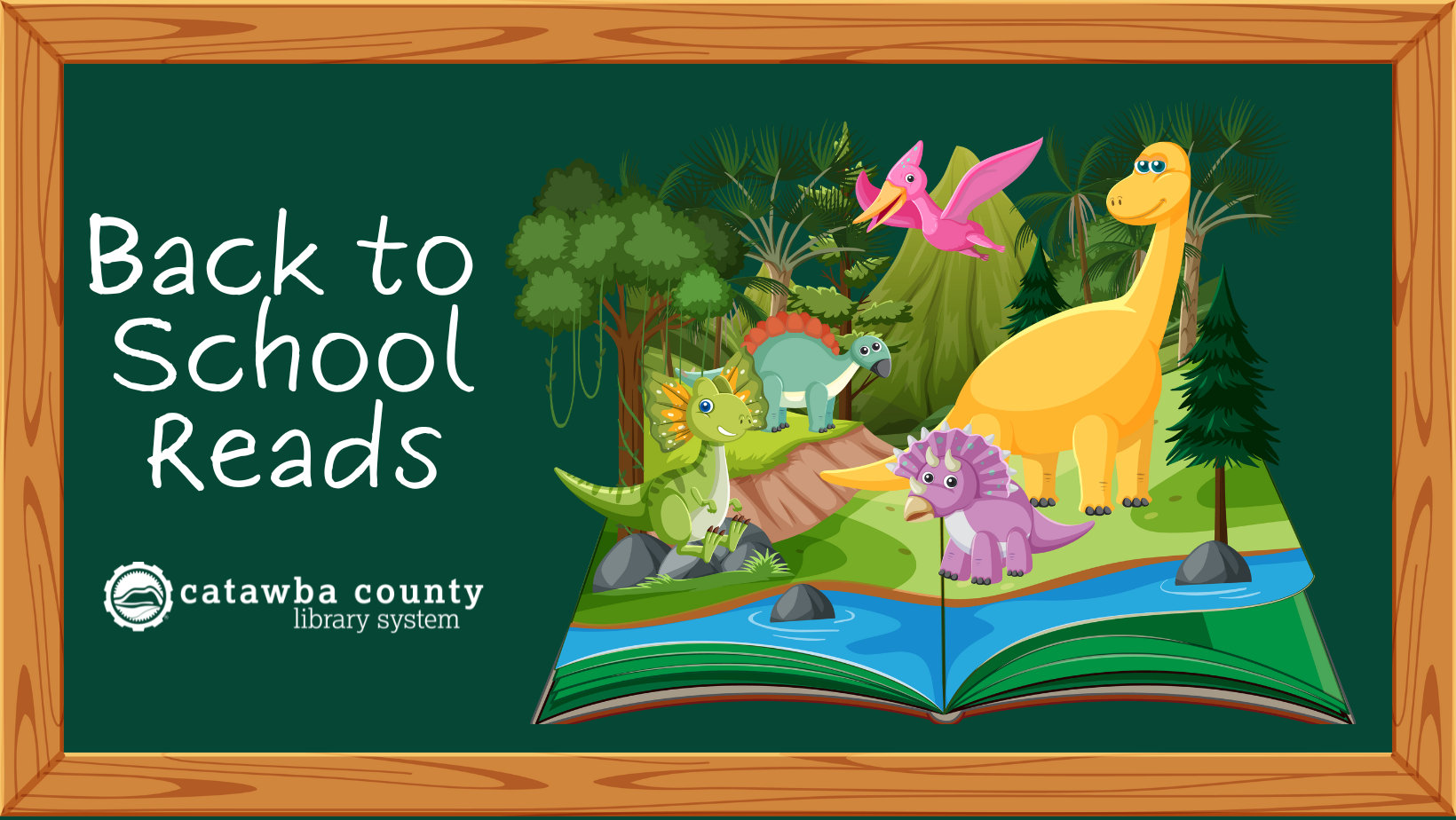 ---
10 Back to School Reads
Published: August 09, 2022
First day of school jitters?
Are your littles worried about making friends OR how to sign their name OR missing their grownups OR forgetting their homework?
We have a book for that!
We get it, starting something new can be scary! It helps to be prepared. Here are 10 of our favorite back to school reads to show little learners that school can be exciting and fun, even if it seems scary at first! Click on the title or book cover to put a copy on hold.
1. Pete the Cat: Rocking in my School Shoes by Eric Litwin
Pete the Cat is rocking in his school shoes. Pete discovers the library, the lunch room, the playground, and lots of other cool places at school. And no matter where he goes, Pete never stops moving and grooving and singing his song...because it's all good.
2. If You Take a Mouse to School by Laura Joffe Numeroff
If you take a mouse to school, he'll ask you for your lunch box. When you give him your lunch box, he'll want a sandwich to go in it. Then he'll need a notebook and some pencils. He'll probably want to share your backpack, too.
3. The Pout-Pout Fish Goes to School by Deborah Diesen
Turn little pouts into big smiles!
Mr. Fish is nervously awaiting his first day of school, and he frets about not knowing how to write his name, how to draw shapes, and how to do math--until he's reassured that school is the perfect place to learn how to master all of these new skills.
4. The Queen of Kindergarten by Derrick Barnes
MJ is more than ready for her first day of kindergarten! With her hair freshly braided and her mom's special tiara on her head, she knows she's going to rock kindergarten. But the tiara isn't just for show--it also reminds her of all the good things she brings to the classroom, stuff like her kindness, friendliness, and impressive soccer skills, too!
5. How Do Dinosaurs Go to School? By Jane Yolen
School has never been so much fun! Come along for a very unusual day and laugh out loud as the dinosaurs enjoy story time, show-and-tell and recess.
6. Llama Llama Misses Mama by Anna Dewdney
It's Llama Llama's first day of preschool! And Llama Llama's mama makes sure he's ready. They meet the teachers. See the other children. Look at all the books and games. But then it's time for Mama to leave. And suddenly Llama Llama isn't so excited anymore. Will Mama Llama come back?
Of course she will. But before she does, the other children show Llama Llama how much fun school can be!
7. Monsters Love School by Mike Austin
Summer is over, and now it's time for the biggest adventure of all...Monster School! Join these colorful monsters as they go to school for the first time. Reading and writing and learning your monster history has never been so much fun!
8. We Don't Eat Our Classmates by Ryan T. Higgins
It's the first day of school for Penelope Rex, and she can't wait to meet her classmates. But it's hard to make human friends when they're so darn delicious! That is, until Penelope gets a taste of her own medicine and finds she may not be at the top of the food chain after all.
9. First Day Critter Jitters by Jory John
It's almost the first day of school, and the animals are nervous. Sloth worries about getting there on time, snake can't seem to get his backpack fastened onto his body, and bunny is afraid she'll want to hop around instead of sitting still. When they all arrive at their classroom, though, they're in for a surprise: Somebody else is nervous too. It's their teacher, the armadillo! He has rolled in as a ball, and it takes him a while to relax and unfurl. But by the next day, the animals have all figured out how to help one another through their jitters. School isn't so scary after all.
10. All are Welcome by Alexandra Penfold
Readers will follow a group of children through a day in their school, where everyone is welcomed with open arms. A school where students from all backgrounds learn from and celebrate each other's traditions.
An extra one for fun to encourage your little one to dream big!
If I Built a School by Chris Van Dusen
A boy fantasizes about his dream school--from classroom to cafeteria to library to playground. If Jack built a school, there would be hover desks and pop-up textbooks, skydiving wind tunnels and a trampoline basketball court in the gym, a robo-chef to serve lunch in the cafeteria, field trips to Mars, and a whole lot more.