My Catawba County
A Very Cool App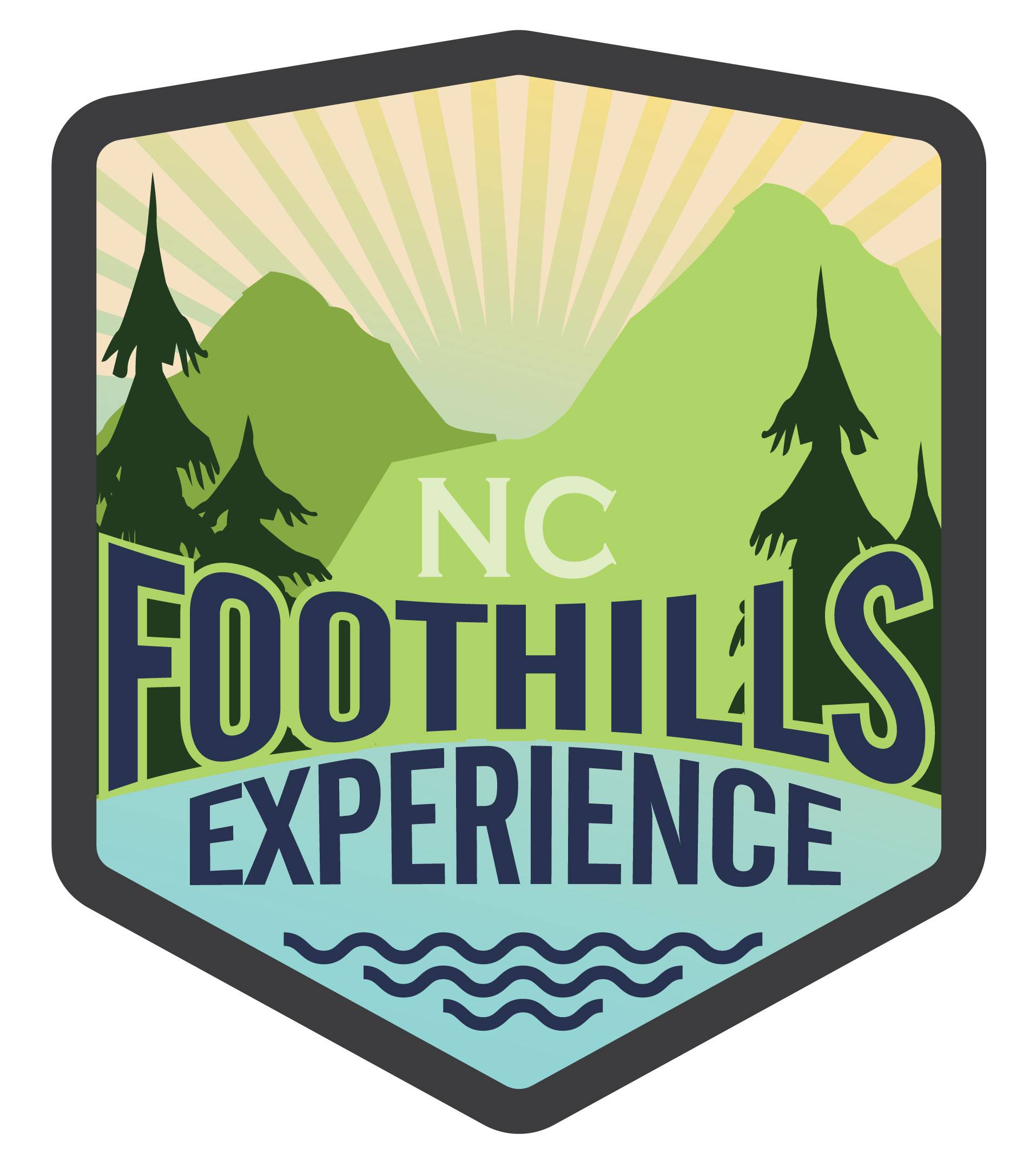 Looking to get a birds-eye view of our great quality of life? Check out the NC Foothills Experience Web App, a dynamic, highly visual map-based digital tool that shines a spotlight on the places that make living better across Catawba, Alexander, Burke and Caldwell counties. The drone footage alone is worth the visit! To learn more, we reached out to Duncan Cavanaugh, a senior planner with the Western Piedmont Council of Governments and one of the principal creators of the app.
What is the NC Foothills Experience Web App?
The NC Foothills Experience Web App is a new, comprehensive tool that highlights the rich collection of adventures, experiences, amenities, and food destinations across our four-county region (Alexander, Burke, Caldwell, and Catawba counties). Each location or event in the web app is represented by a map icon, which users can click on to see immersive high-definition drone videos, photos, and engaging descriptions. Users can then click on another category to build their own personalized experiences. For example, after selecting a historic destination to visit, a user can click to create a multi-destination experience, including a bite to eat at a local brew pub, a bike ride on a greenway, and a visit to a downtown. Visitors and prospective new neighbors will find an amazing treasure trove of experiences to explore, while even long-term residents are likely to discover something new to try.
Who created the NC Foothills Experience app, and why?
The web app was created by the Western Piedmont Council of Governments (WPCOG), through grant funding provided by the U.S. Economic Development Administration. Our goal was to create an engaging tool that demonstrates to prospective residents and businesses – as well as current residents – that by relocating to or staying in our region, they can experience a high quality of life that offers an ideal work-life balance. The web app will help make the region more attractive to remote workers, who frequently choose to locate in areas that offer a wide variety of quality of life assets. In addition, many business owners and prospective employees first experience places as tourists – and positive recreational experiences can influence both business and talent recruitment – which in turn will bolster the region's economic development efforts.
What kinds of information can people access through the NC Foothills Experience app?
The web app focuses on four key categories that contribute significantly to our region's high quality of life: Outdoor Adventures – state and local trails and greenways, parks, ball fields, and biking opportunities; Fun Places – cultural amenities including museums, libraries, art galleries, and historic destinations; Farm Fresh – local food in the form of u-pick farms, roadside stands, butchers, and farmers' markets; and Cool Spaces – wineries, distilleries, bike shops, outfitters, and local breweries.
Who are the app's intended users?
The NC Foothills Web App is a visually appealing and highly informative tool that can be used by anyone – from local businesses seeking to recruit new employees to current residents looking for a weekend of fun and culture. The NC Foothills Experience Web App can be used by multiple audiences for many different purposes: for visitors, the web app is a user friendly tool that allows them to systematically build their own experiences by selecting destinations and events from interactive maps. And, by simply sending one link to potential employees, area businesses can give recruits a clear sense of the region's high quality of life. The use of ESRI's Story Map platform makes the app ideal for use in schools for geography and history lessons, stimulating interest in the region amongst children and their parents. The NC Foothills Web App is also well-suited to an era of increasingly high gas prices, when residents are looking for outings that are closer to home.
How can people find and access the app? The web app can be accessed at www.expncfoothills.com.
How are you working to spread the word?
We are working with local governments, chambers of commerce, tourism entities and economic development agencies throughout the region to promote the web app via social media and on websites. There are many links to these organizations on the NC Foothills Web App, and we are asking each of them to post a link to the NC Foothills Web App on their websites so that we can work together to stimulate even more interest in the region.
Is there anything else you would like to add about the NC Foothills Experience Web App?
Many of the drone videos used in the NC Foothills Experience were intentionally flown at lower altitudes, to help viewers experience what it would be like to actually be present at each location – walking, running, bike riding, hiking, playing soccer, etc. – as opposed to typical high altitude shots that don't capture the true feeling of a location. In addition, all drone videos were shot, edited and produced by WPCOG staff.
We would like to thank all of the stakeholders who made this project a success, including the U.S. Economic Development Administration; the region's tourism promotion and visitors bureaus; our local cooperative extension offices; the region's downtown development and Main Street programs; the hundreds of people across the region who assisted us by providing photos of their locations and events, and our chambers of commerce and economic development agencies.