My Catawba County
Local Fall Color Forecast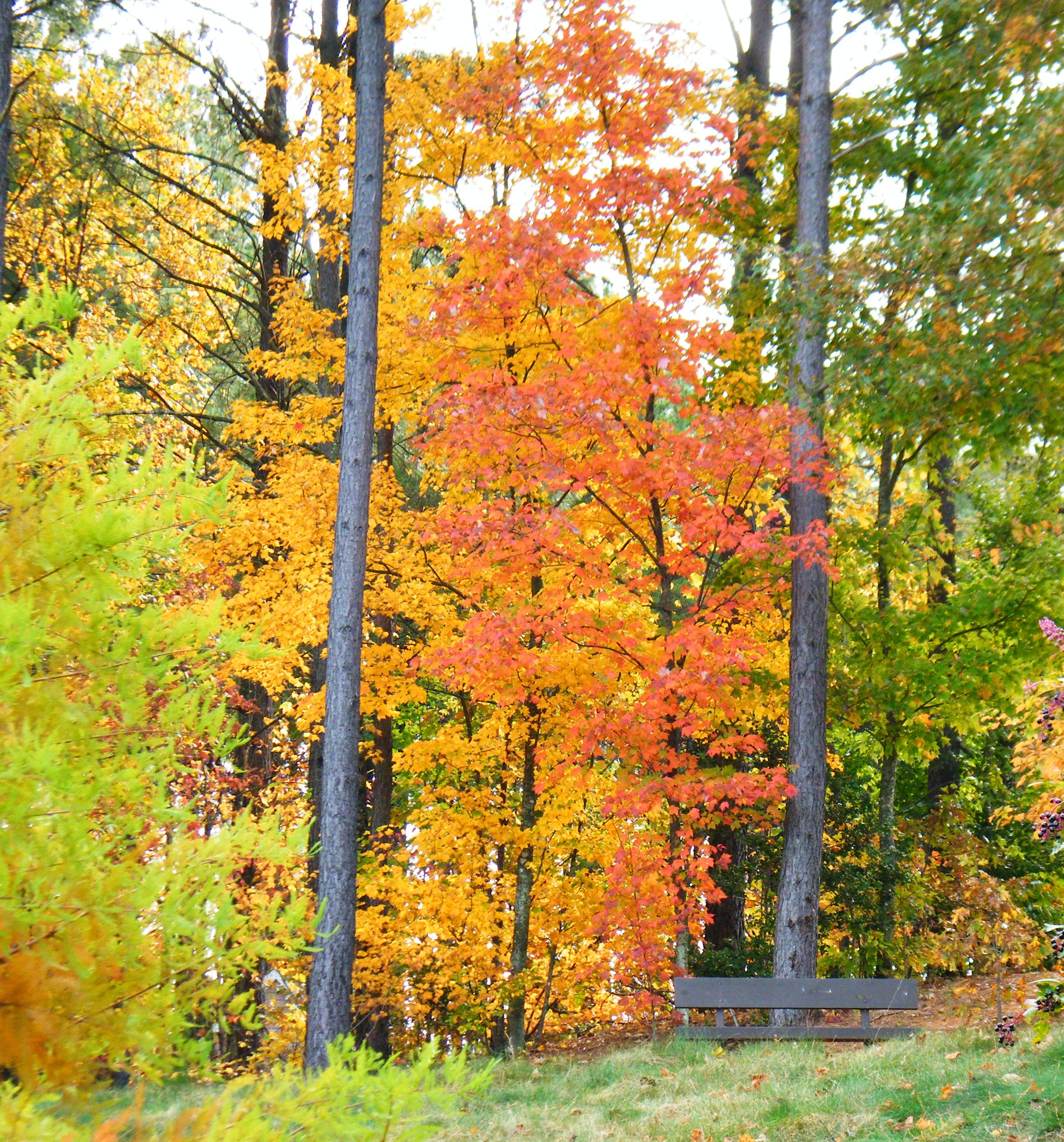 Fall leaves are peaking this week in Catawba County! To find out the best places and times for local leaf peeping, we asked the superintendents for the Catawba County Park System* to fill us in.
*Please note County Parks close at 5:00 p.m. beginning in November. See operating hours for the parks mentioned below at the end of this story.
October 28 through November 5: Bakers Mountain Park
6680 Bakers Mountain Road, Hickory 28602
Located at the highest elevation point in Catawba County (1780 feet), Bakers Mountain's 6 miles of easy-to-advanced trails are a haven for hikers and are often used as training ground for tackling the Appalachian Trail. The park's mountaintop observation platform provides the perfect spot for viewing miles and miles of fall color across the Catawba Valley.
October 30 through November 4: Riverbend Park
6700 N. NC Hwy 16, Conover 28613
Named after its idyllic location along the Catawba River shoreline, Riverbend Park offers 19.7 miles of trails across 690 acres of woodland forest and wide open grasslands. The park's woodland trails are saturated with color as leaves change throughout the fall, providing an ideal autumn hiking experience.
October 30 through November 4: St. Stephens Park
2247 36th Ave. NE, Hickory 28601
St. Stephens is most known for its signature dog park nestled in the woods on the outskirts of Hickory. However, this suburban oasis also offers a 1/3-mile, tree-lined nature trail perfect for a quick outdoor escape during the peak of leaf season – or any season.
November 1 through November 7: Mountain Creek Park
6554 Little Mountain Rd., Sherrills Ford 28673
While Mountain Creek Park has become known for mountain biking, its 606 acres of preserved natural habitat offer an exceptional outdoor experience for bikers and hikers alike. It only takes a few steps (or pumps) into the park's 19.5-mile, densely wooded trail network before visitors are immersed in peak fall color.
Catawba County Park System Hours
Open 7 Days a Week
November-February: 8AM-5PM
March and October: 8AM-7PM
April-September: 8AM-8PM
Closed Thanksgiving and Christmas Eve and Day