My Catawba County
Music to Our Ears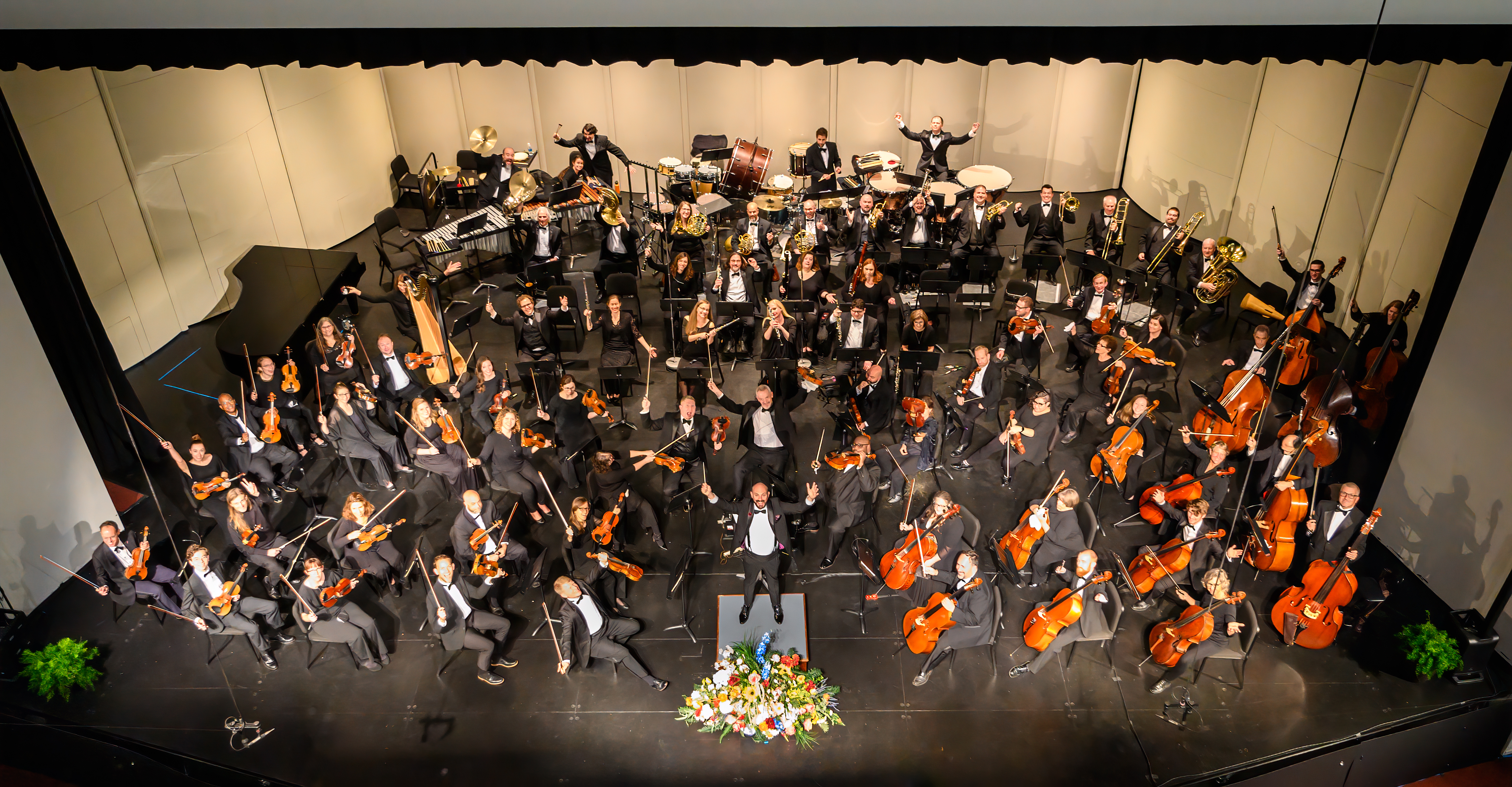 When people say Catawba County has an incredible amount of arts organizations for a community our size, they're not kidding. We even have a symphony - Western Piedmont Symphony, to be precise – which includes a professional orchestra, a youth orchestra, chamber groups, and visiting musicians who perform dozens of events between September and May. We asked WPS Executive Director Kelly Swindell to tell us more about this talented group of folks located right here in Catawba County.
What is the Western Piedmont Symphony, and where does it hold its concerts?
Western Piedmont Symphony (WPS) is the professional orchestra of the western foothills of North Carolina. For 58 years, WPS has enriched and engaged the communities of the Catawba Valley through high-quality symphonic music with creative, relevant performances, and educational opportunities for all ages. Each season, the Symphony presents an inspiring classical Masterworks series, a fun and unique Foothills Pops series, a variety of genres in the Chamber Classics series, the Youth Symphony and Debut Strings music ensembles for young musicians, plus education and engagement programs in the greater community, all under the artistic direction of Maestro Matthew Troy. The 2022-2023 season - Experience the Music. Hear Your Story. - runs September through May and features acclaimed guest artists, dynamic performances, and inspiring music for all.
The WPS flagship Masterworks series concert home is P.E. Monroe Auditorium on the campus of Lenoir-Rhyne University. The Foothills Pops Series is held at the Broyhill Civic Center in Lenoir, NC. Chamber Classics concerts occur in Drendel Auditorium at the SALT Block in Hickory. The Symphony's main office and box office is also at the SALT Block.
What types of music does the Symphony play, and what makes each distinctive?
Classical orchestral music is the leading genre or style the WPS performs. Classical music, as featured on a WPS Masterworks concert, includes familiar composers from across the centuries, such as Bach, Mozart, Beethoven, or Stravinsky. The Symphony also performs works by living composers and brings world-class acclaimed soloists to perform with the Symphony. The Foothills Pops concert series showcases popular music, film soundtracks, and Broadway musicals and is a fun way to experience an orchestra performance. WPS also produces Chamber Classics, a series of concerts that features guest ensembles of duos, quartets, and other small groups performing different styles of music, including jazz, bluegrass, classical or tango.
Who is the Symphony's conductor, and what is his role?
In 2019, Matthew Troy was named the music director and conductor of the Western Piedmont Symphony. He establishes the artistic vision for the organization, develops the programming for each season, and leads the orchestra ensemble in rehearsals and performances. The conductor interprets the composer's score, sets the tempos, shapes the musical phrasing, and directs the simultaneous performance of the dozens of individual musicians into a singular musical group.
How many people play in the Symphony, and how are they selected?
An orchestra is a large group of musicians who perform on a variety of instruments from the four instrument families – strings, woodwinds, brass, and percussion. The WPS is comprised of more than 70 professional musicians from across the Catawba Valley and North Carolina.
Each spring, the WPS hosts competitive auditions for its orchestra roster if there are any positions available to fill. Musicians in the Symphony have graduate and postgraduate degrees in their instrument and perform at a high caliber of quality and excellence.
What are the Western Piedmont Symphony Youth Orchestras?
The Western Piedmont Symphony Youth Orchestras (WPSYO) are composed of two ensembles: Debut Strings and the Youth Symphony. Debut Strings, conducted by Angela Allen, is a strings-only ensemble for young musicians who are new to playing in a group setting. This group meets weekly in the fall and spring. The Youth Symphony, conducted by JaQuan Wiley, is a full orchestra of aspiring young musicians that meets weekly in the fall and spring to grow as musicians and learn to play as one group. Both ensembles present performances at the end of each semester. WPS Youth Orchestras are open to aspiring young musicians in the Catawba Valley and hold auditions in May and August.
How does the Symphony engage with the community?
WPS hosts community conversations, masterclasses with featured guest artists, and free outreach events at libraries, senior living communities, and parks during the concert season. Each winter, WPS hosts music enrichment concerts for 4th and 5th grade students in the city and county school systems. In September, the WPS and City of Hickory present Side/Show, free pop-up concerts in nontraditional locations in downtown Hickory. The community can also be involved with the Symphony as a volunteer. Temp-O's is the volunteering community of the Symphony. By joining Temp-O's, you can support your symphony on a schedule that works for you. From ushering and ticket-taking, marketing or special events, there is something fun for everyone. Learn more and sign up for Temp-O's - You Can't Beat Our Volunteers! at wpsymphony.org/volunteer.
How can people learn about upcoming Symphony events and purchase tickets?
To learn more about Western Piedmont Symphony, concert calendar of events, get tickets, or donate, visit wpsymphony.org. Fans may also follow the Symphony on Facebook, Instagram, YouTube, or Twitter for news and updates. The Symphony e-newsletter is also a terrific way to be in-the-know about all WPS news and events. Sign up at wpsymphony.org.
The WPS offices are located on the SALT Block at 243 Third Avenue NE, Hickory. Box Office hours are 10:00 a.m. to 2:00 p.m. Mon. - Fri. For more information about Western Piedmont Symphony, call 828-324-8603, visit wpsymphony.org, or email info@wpsymphony.org.
Is there anything else you would like to add?
Western Piedmont Symphony is supported through the generous contributions of audiences, patrons, foundations, and corporations. The WPS is supported by the North Carolina Arts Council and is a funded affiliate of the United Arts Council of Catawba County.
Photo Credit: Tom Devlin Photography 2021.