My Catawba County
Inside the Sheriff's Office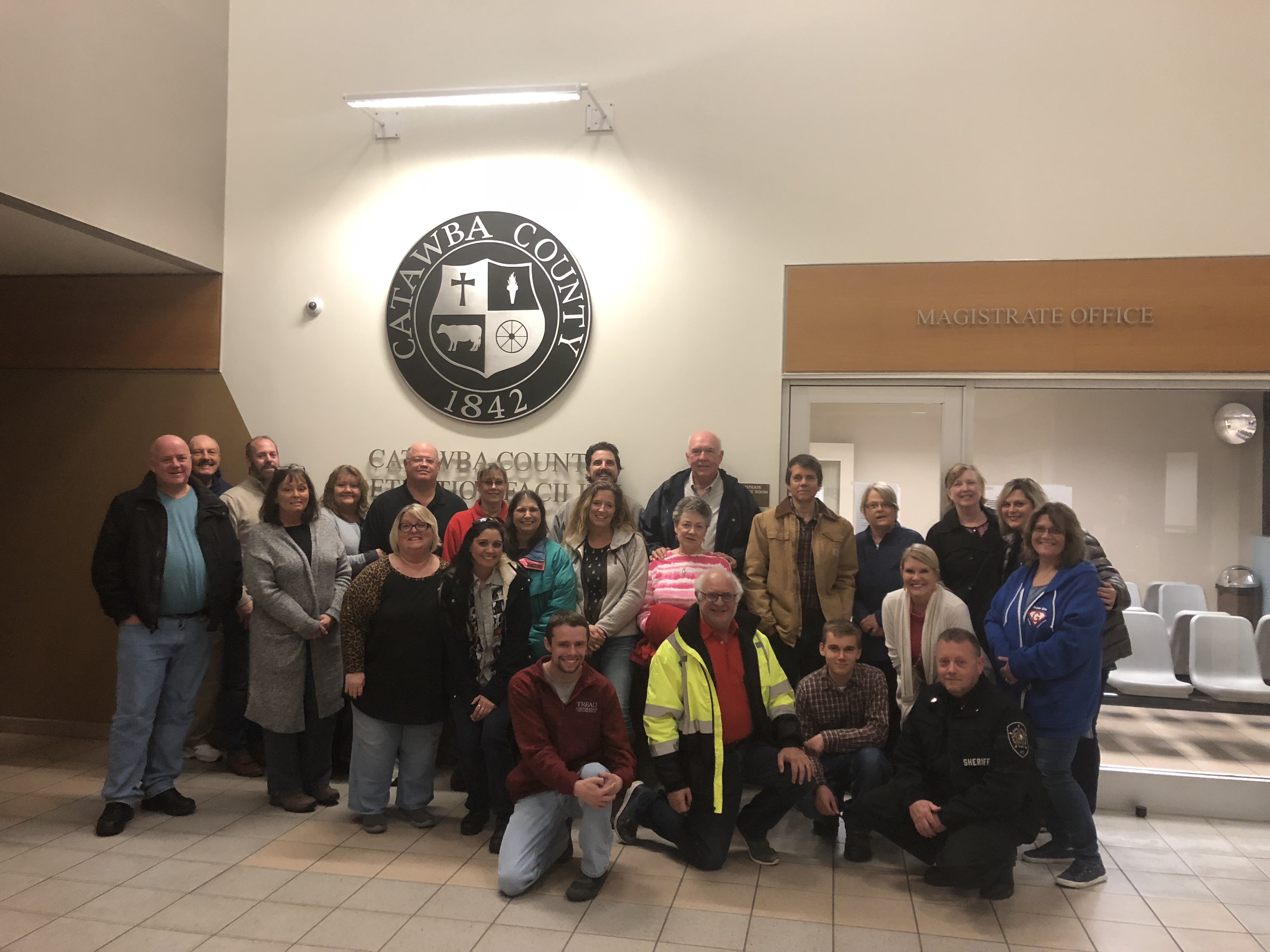 Have you ever wanted to learn more about public safety and the local justice system? The Catawba County Sheriff's Office offers a Citizens Academy twice a year to help you do just that. Filled with interactive learning opportunities and demonstrations, the Academy provides an inside look at the inner workings of the Sheriff's Office, Emergency Services, Fire-Rescue, Animal Services, the local court system, and State Highway Patrol. We asked Lt. Eric Page from the Catawba County Sheriff's Office to fill us in on this popular program.
What is the Catawba County Sheriff's Office Citizens Academy?
The Citizens Academy is a 12-week course provided for citizens to learn more about the Sheriff's Office and other departments within the criminal justice and emergency services fields here in Catawba County. It meets once a week on Monday evenings in the spring and Tuesday evenings in the fall for 2 hours. Each course is limited to 30 participants.
Why does the Sheriff's Office offer a Citizens Academy program?
We started the Academy in hopes that we can make our citizens more informed and knowledgeable about how the different parts of the criminal justice system work here in the county.
What kinds of things do participants see and do during the Academy?
Participants learn about different divisions of the Sheriff's Office, including administration, narcotics investigation and crime scene investigation. Other groups providing presentations include State Highway Patrol, the District Attorney's Office, Magistrates, Judges, the Clerk of Court, and various divisions within Emergency Services including Emergency Management, EMS, Animal Services, and Fire-Rescue. Participants will also see demonstrations from the K9 and STAR teams and receive tours of the 911 Communications Center, the Detention Center and the Animal Shelter. The final meeting includes a graduation ceremony and banquet.
What are some of your favorite memories from the Academy?
The K9 demos and tours of the Detention Center. It is always interesting to see the reactions of the participants once they actually get an inside view of how things operate.
What do you hope citizens will take away from their participation in the Academy?
We hope that at the completion of the academy, citizens will be more informed about the ins and outs of how things work and be able to better inform their family and friends.
How can citizens sign up to participate in the Academy?
The upcoming Fall session begins on September 6. Citizens who are interested in participating can apply online on our website or call me [Lt. Eric Page] at (828) 465-8278. Individuals must be at least 21 years old with no criminal charges on their record to participate.