Catawba County News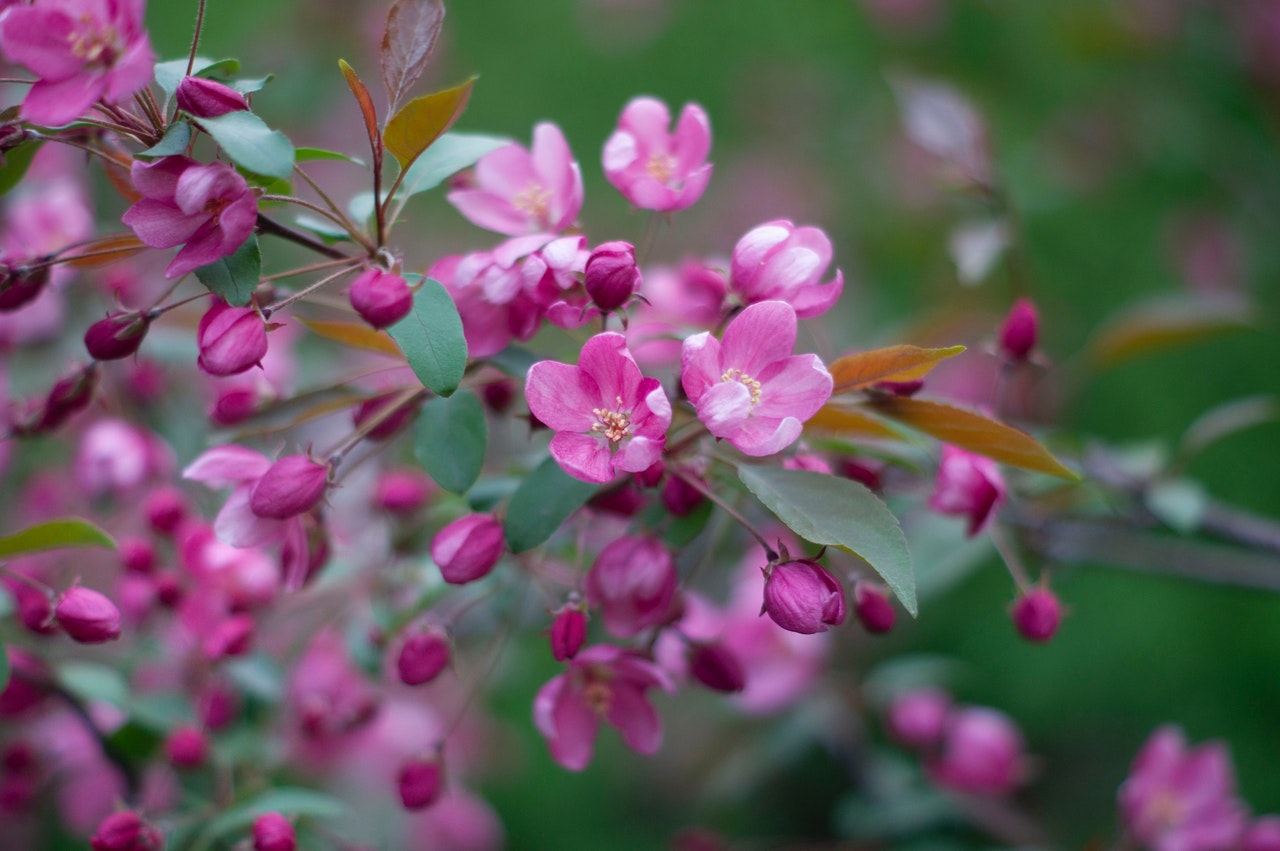 ---
This Week at Your Library [Apr 3-9]
Published: April 01, 2021
LIBRARY PROGRAMS
828.465.8665
Contribute to Our Seed Library
Ongoing
We're building a seed library, where the community can exchange seeds for free! We'll accept viable seeds at all locations during their standard business hours, and heirlooms are especially welcome. Please package and label any donations you drop off. Seeds may also be borrowed from the Main Library in Newton. They're subject to availability and cannot be reserved.
Your Art With Us: Through the Window
April 1-20
"Who looks outside, dreams; who looks inside, awakes." Carl Jung's quotation is the source of inspiration for students from Balls Creek Elementary, Jacobs Fork Middle School, Catawba Rosenwald Education Center, and St. Stephens High School as they explore identity and reflection in 2-D, 3-D, and the written word. This project is supported by a grant from the United Arts Council of Catawba County with the purpose of reaching students who have been impacted, and even homebound, by COVID-19. Through the Window provides inspiration and perspective to these students' experiences, however they choose to interpret them: looking through, looking in, or even seeing their own reflection in the window. We hope you visit 2-D works at the Main Library in Newton, 3-D works at the St. Stephens Branch Library, and the entire exhibit online at the Arts @ the Library page.
Gratitude in the Garden
Monday, April 5 from 9-11 am
Our community garden needs to be prepped and planted for the upcoming summer season, and we're excited to ask you for help! If you enjoy being outside and working in the soil, we'd be happy to have you join us. We'll be mulching, weeding, planting, and getting our hands dirty to prep our space for the new year. Participants should call 828.466.6821 to sign up.
LIVE Zumba with Honey & Jossiah
Monday, April 5 at 6 pm
This fun dance workout is appropriate for every skill and ability level and open to anyone 14+ (parental signature required for teens under 18). Classes are held outdoors in the lower parking lot of the Newton Library. In the event of rain, join the virtual session with this Zoom link: https://us02web.zoom.us/j/87120563944?pwd=S09kaEVkd0dydm1VYW14WnVUZG9sUT09. Then enter the meeting ID: 871 2056 3944 and follow it with the passcode: Dance. [Please note that this word is case-sensitive. Enter it exactly as shown.] You can also visit www.facebook.com/ZumbaWithHmongSibs/. Meets every Monday.
ESL Class – Intermediate
Tuesday, April 6 at 6 pm
Practice speaking English with us on Tuesday evenings! We'll spend the first 20 minutes or so on grammar and then start our conversations. If you'd like to register for class or get more information about the weekly series that runs through May 2021, please call the Newton branch at 828.465.8664.
Mystery Mavens Book Club
Wednesday, April 7 at 6:30 pm
This monthly book club focuses on mysteries of all types and is open to everyone. Join us via Zoom for a lively discussion of Furious Hours by Casey Cep, led by Catawba County marketing and communications manager Amy McCauley. Please register at https://tinyurl.com/CCLS-MysteryMavens. You'll receive the Zoom link in your email. Please feel free to attend even if you haven't read this month's selection.
Live Preschool Storytime via Zoom
Thursday, April 8 at 10 am
Gather the kids and join us for a live, interactive preschool storytime! This family-friendly virtual event will include singing, reading, finger plays, and lots of your favorite activities! Please register at https://tinyurl.com/CatawbaThursdayStorytime. You'll receive the registration confirmation and Zoom link in your email.
Healthy, Happy & Wise: Better Living Through Food Choice
Thursday, April 8 at 5:30 pm in English
Join us for a virtual presentation on Zoom with certified personal trainer Dr. George Place to identify more ways to look after your physical health. Topics will include learning to choose foods to energize, boost immune response, and lose unwanted pounds, while also identifying foods that lead to chronic disease and increased inflammation. Register to receive the Zoom link by visiting https://tinyurl.com/ccls-HealthyHappyWise-reg.
Unicorn Origami Bookmark
Friday, April 9 at 4 pm
Unicorn Day is coming, and your library is celebrating with a fun activity to add some magic to your reading! Please register at www.tinyurl.com/unicorndayccl and a kit will be sent to your selected library. Tune in at 4 pm for a live demonstration of how to create your very own origami unicorn bookmark!
---
COMMUNITY
828.465.8665
Virtual Tai Chi
Wednesday, April 7 at 12 noon
Join our lunchtime tai chi class, led by Cooperative Extension director Dr. George Place. This short virtual session is designed to help people relax in their offices or home environments during a quick 30 minutes. It also helps promote balance and alleviate the effects of arthritis. Check www.facebook.com/catawbacountylibrarysystem for the Zoom code the day of the class.
Community Navigators
Available through late April: Wednesdays 5:30-8 pm (by appt), Thursdays and Fridays 9 am-6 pm (except 12-1 pm), Saturdays 1-6 pm (by appt)
Do you need help identifying community resources or applying for government assistance? If you could benefit from expert guidance to tap into programs that promote better quality of life for you and your family, the Main Library at Newton has Master of Social Work students available to help. If you're not quite sure what you need, they can also listen and troubleshoot with you! To set up an appointment, call 828.465.8664.
---
UPCOMING
828.465.8665
Hickory Ballet Storytime: Vivaldi's Four Seasons
Saturday, April 17 at 11 am at Southside Park (1775 Southwest Blvd, Newton)
Celebrate the transition to spring by joining the Hickory Ballet & Performing Arts' Youth Company for a performance of Antonio Vivaldi's Four Seasons in an outdoor, socially-distanced, interactive storytime. The program by student dancers is open to all ages and to families. The Library to Go will also be set up if you'd like to check out books, talk about programs, and more!
Hearts & Minds OLBC
Thursday, May 20 at 5:30 pm
This OnLine BookClub has a focus on health and wellness. We'll meet on Zoom to discuss Robert Kolker's Hidden Valley Road: Inside the Mind of an American Family. Make yourself a cup of tea or coffee and settle in with the rest of us to talk about this riveting true story of one family's unforgettable legacy of suffering, love, and hope. Register to receive the Zoom link at https://tinyurl.com/ccls-HeartMind-reg.
---
DROP-IN HELP
828.465.8665
Homework Helpers
Ongoing
The 4-H Youth Council is partnering with the library to offer 20-minute time slots for homework and reading assistance. Elementary and middle school-aged students may drop in on a first-come, first-served basis. Just check in at the circulation desk for guidance when you arrive. Parents must remain in the library during each session. Participating branches include:
Newton: Mon & Wed 4-6 pm
Sherrills Ford-Terrell: Mon 4-6 pm
Conover: Sat 10 am-12 noon
---
GOOD TO KNOW
Easter Holiday
Please note that all library branches will be closed on Friday, April 2 and Saturday, April 3 as part of the Easter holiday. Each branch will resume normal operations on either Monday, April 5 or Tuesday, April 6.
Take the Annual Library Survey
Your opinion counts! The Catawba County Library wants to hear from you. Our quick survey will take only a few minutes of your time, but your answers will make a huge difference as we develop library programs, services, and facilities. There are no right or wrong answers and your responses are completely confidential. The survey runs through Saturday, April 17, 2021. English and Spanish versions are available. Thank you for your time and input! Visit www.catawbacountync.gov/library to take the survey, or ask a staff member for a paper copy at any library location.
Contribute to the Endowment
The Library Endowment is a special, permanent way for you to give, because your donation of any size remains in a protected fund that continues to grow year after year. Only the interest is used, solely to benefit library services, collections, and programs. So now – and years from now – your donation is working for your library. On Library Giving Day – Wednesday, April 7 – the Friends of the Library will be matching all donations up to $500, so your gift will be even more impactful. Please join us in this vital effort! Donate at www.catawbacountync.gov/library.
Download:
PDF file