Catawba County News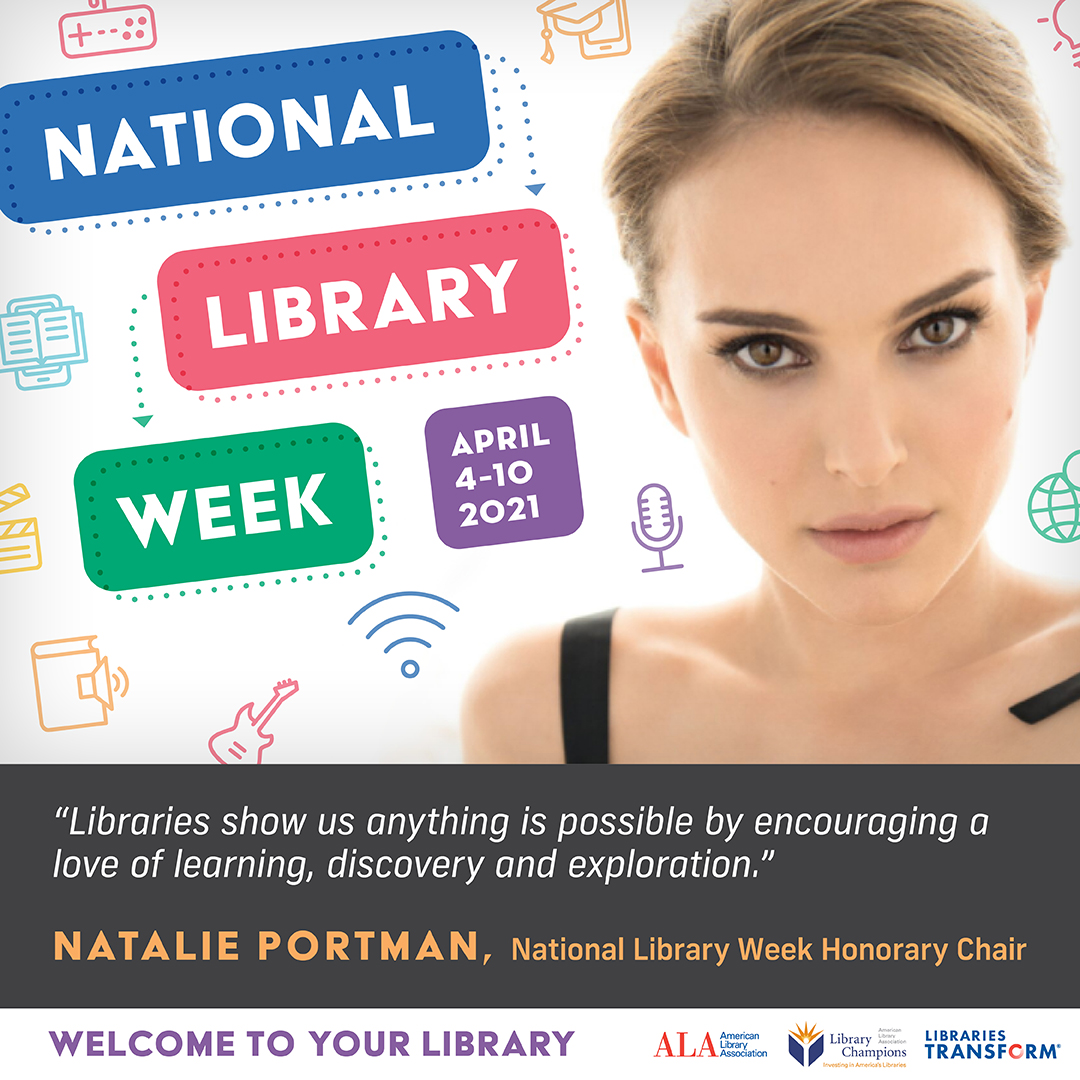 ---
Catawba County Library Celebrates 'Welcome to Your Library'
Published: April 01, 2021
On a daily basis, the Catawba County Library invites people to connect, explore, and grow while it provides empowering resources and expert help to answer questions about technology, health, job searching, career skills, and more.
This open invitation for support and guidance has been the library's call since 1936. It also underlines the theme of this year's National Library Week – 'Welcome to Your Library' – which is celebrated from April 4-10, 2021.
The act of welcoming patrons took on special meaning in 2020 when the Catawba County Library reopened its doors to the community on May 9 – an early and uncommon gesture among both local and national libraries.
It's no coincidence that 'Welcome to Your Library' promotes the idea that libraries extend far beyond the walls of a building and that everyone is welcome to use their services. Whether people visit virtually or in person, libraries are accessible and inclusive places that foster a sense of belonging and community. They offer countless opportunities for residents to connect with others and explore new realms through access to technology, multimedia content, and educational programs.
During these challenging times, libraries have adapted to a changing world by boosting resources and continuing to meet the needs of patrons. In recent months, the Catawba County Library has made a significant difference in people's lives by expanding technology: providing online programs for all ages, lending Wi-Fi-enabled tablets, establishing free Internet access points in the community, increasing digital books and audiobooks, and maintaining public-use computers in all branches.
These enhanced resources make learning and access more convenient while they also provide a chance for patrons to connect with libraries in new ways. National Library Week highlights the especially valuable role that libraries, librarians, and library workers play in transforming lives and communities. Like never before, library staff have served as an enormous source of support: answering questions, sharing knowledge, troubleshooting concerns, and being friendly, reliable voices amid uncertainty. They've been grateful not only to help individuals but also to empower people to improve their lives, their families, their neighborhoods, and much more.
During National Library Week, the Catawba County Library is also participating in Library Giving Day. The one-day event observed on Wednesday, April 7, invites people to make a donation of any amount to the Library Endowment, a permanent fund that ensures library services and resources will continue to empower lives and build community for future generations. To be part of this initiative and show support for the library, contribute on the library's website.
People are also encouraged to show their appreciation and support for libraries by exploring the library's website, following the library on social media, and using the hashtag #NationalLibraryWeek. First celebrated in 1958, National Library Week is now observed nationally each April and is sponsored by the American Library Association (ALA) and libraries of all types.