Recycling & Waste Reduction
The Recycling and Waste Reduction division manages Catawba County's residential curbside program for residents living in the unincorporated areas of the county. The division offers a free and voluntary Commercial Recycling & Waste Reduction Partnership Program to all businesses within the county. Provides environmental education, materials, presentations and tours to school systems, business community, civic organizations, and the general public.
For information about the county's residential recycling and solid waste programs, how to set up curbside service, and much more click here Residential Recycling/Solidwaste Services Guide.
Click on a tab below to learn more about:
Residential Curbside Collection Services, Commercial Recycling & Waste Reduction, Educational Outreach & Tours, and How to Dispose of 40 different items.
Catawba County offers residential curbside collection services, through an exclusive Solid waste Management Franchise Agreement with Republic Services, to all unincorporated areas of the County. Garbage is collected once each week and recycling is collected every other week. The monthly rate for recyclers is $21.57 and for non-recyclers $28.77 (includes carts). Additional carts may be rented for $1.50 per month. To sign up or for more information on residential curbside services, please contact Republic Services at (828) 256-2158. Please contact the County's Waste Reduction office at (828) 465-8217 with any additional questions.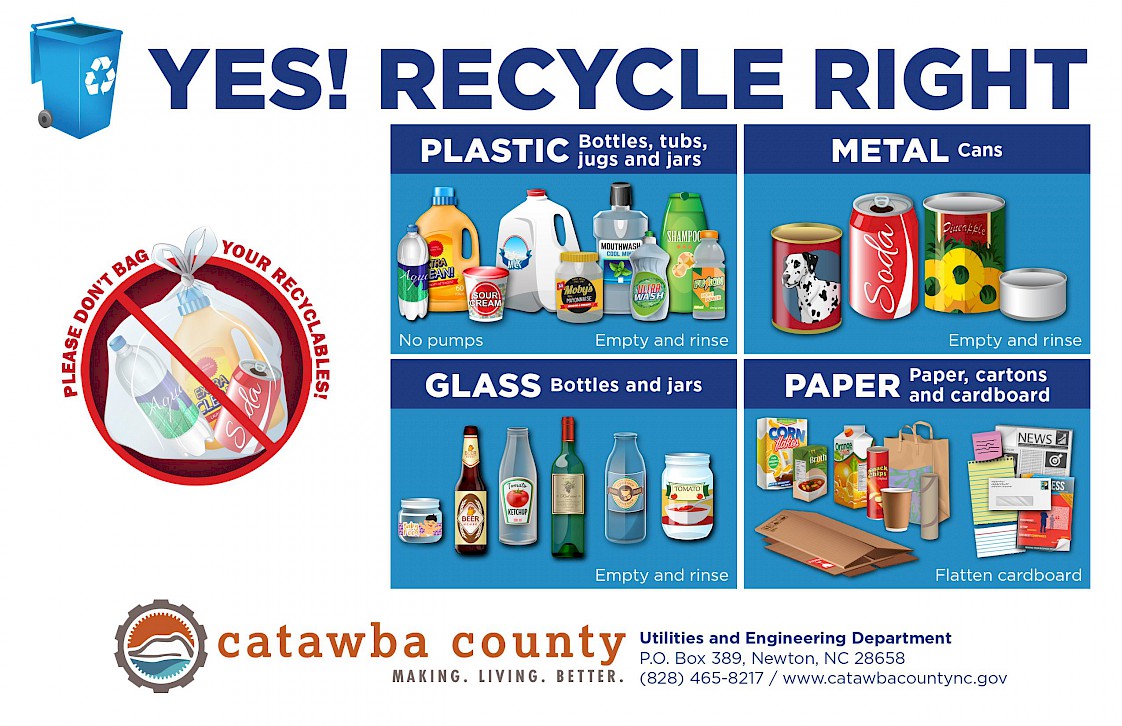 ---
NC Recycling Markets Directory
Find a market for your recyclable materials at http://www.p2pays.org/dmrm/start.aspx
NC Waste Trader
North Carolina's marketplace for discarded or surplus materials and products. This waste exchange service is designed to divert recoverable materials from disposal while providing feedstocks and supplies to potential users. http://www.ncwastetrader.org/home.aspx
Local Recycling Markets Directory
Find a market for your recyclable materials locally
Recycling Guide for Hard-to-Recycle Materials for Small and Large Businesses
Commercial Recycling Directory
Commercial Recycling and Waste Reduction Partnership Program
It is a free and voluntary program to encourage local businesses to take proactive steps towards improving their environmental record while also improving their bottom line. Business incentives for this program include networking opportunities, webinars, and FREE advertising. To become a partner, complete and submit an online application. Want to know more? Contact Ariel Kanupp at (828) 465-8217.
What are some examples of recycling and waste reduction ideas that I can start at my business?
All businesses are different; therefore, what works for one business may not be as successful at another. Check out the Resource Guide and Help Sheet to see which programs are most feasible for your workplace.
---
The Utilities and Engineering Department provides a theatrical environmental play for all 3rd and 4th-grade students across the county. Students in the public and private school systems and homeschoolers are given the opportunity to attend. Students experience interactive live theatre while learning the importance of recycling, waste reduction, conservation, composting, green building, hybrid vehicles, and many other environmental topics! The County has environmental education materials to share with anyone interested. Also, this division is more than happy to set up a tour of the County's Landfill Facility and/or Republic Services' Recycling Facility.
Please contact Ariel Kanupp, Recycling and Waste Reduction Coordinator for additional information.
Residential Only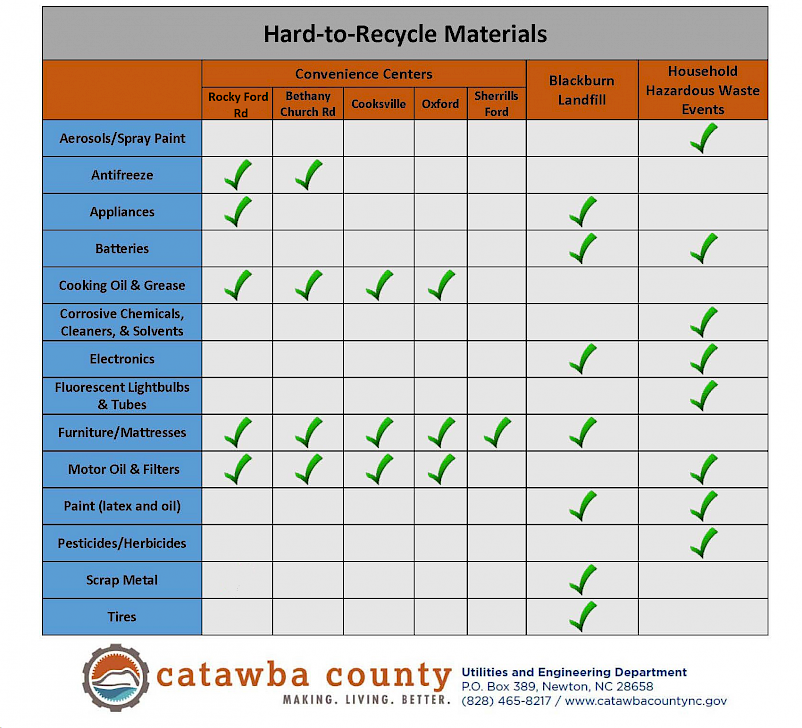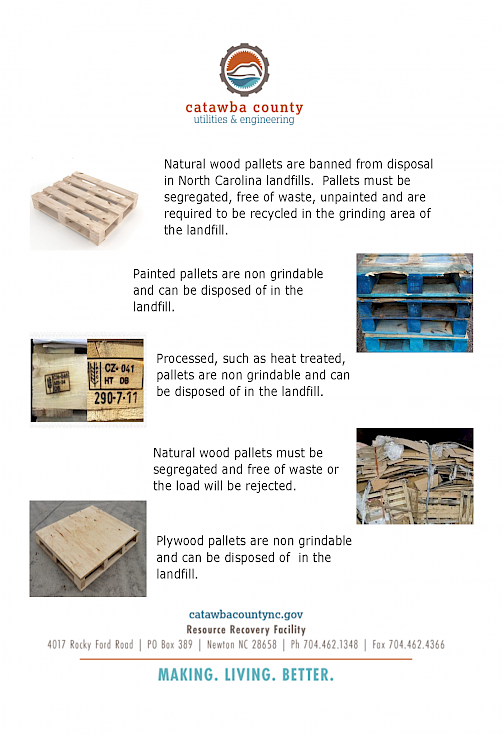 ---