Catawba County News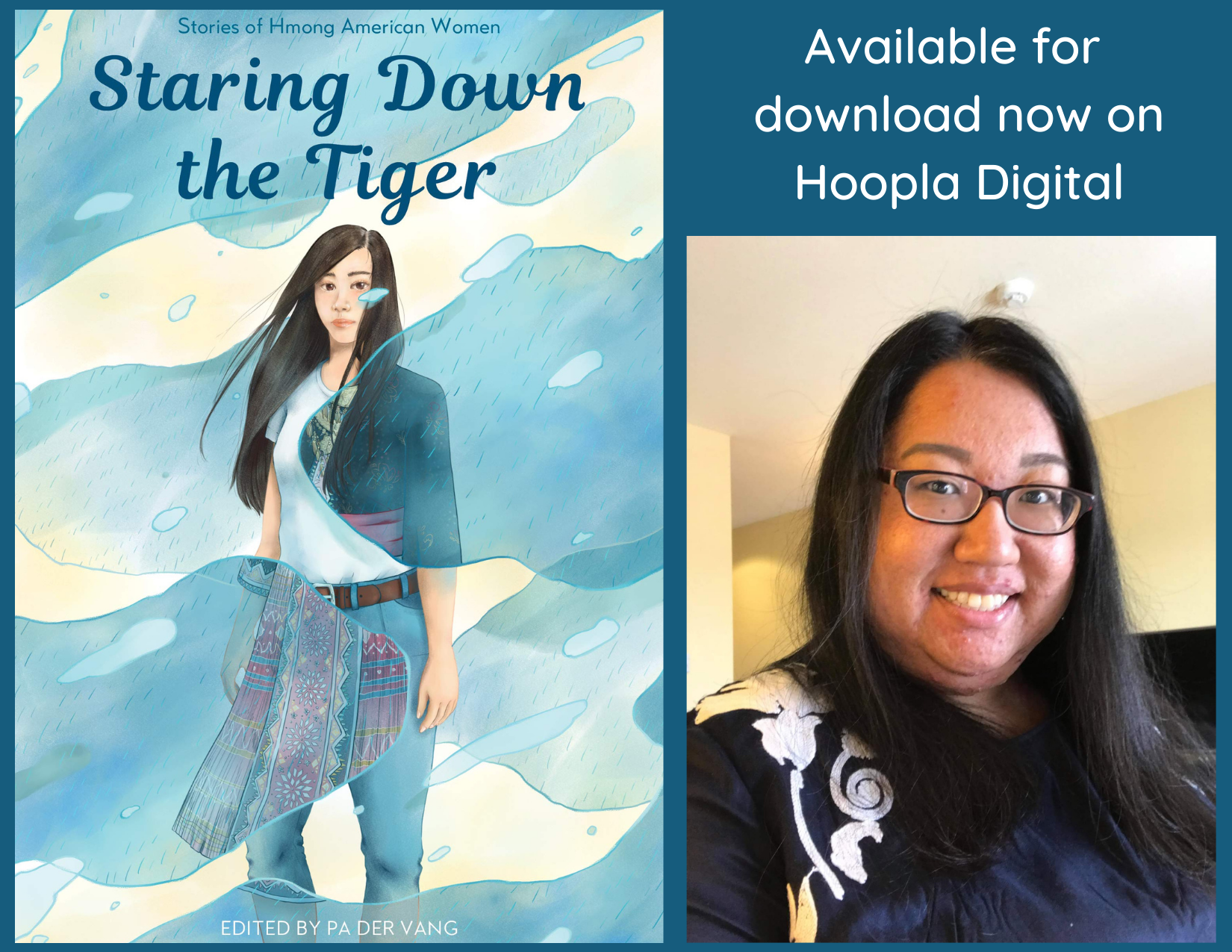 ---
Visit with contributing author of Staring Down the Tiger
Published: August 16, 2021
"Could a greater miracle take place than for us to look through each other's eyes for an instant?" - Henry David Thoreau
Join us Thursday August 19, from 6:30 to 8 pm for an engaging Zoom visit with Duabhav, a local contributor to Staring Down the Tiger: Stories of Hmong Amercian Women available for download now on Hoopla.
Tsov tom, or "tiger bite" is an insult in Hmong culture meaning you were stupid enough to approach a tiger and get bitten. In this collection of stories, Hmong American women share their stories of personal strength and bravery as they choose to stare down the tiger.
Other contributing authors include: MayKao Hang, Npaus Baim Her, Gaosong Heu, Linda Vang Kim, Dee Kong, BoNhia Lee, Tou Saiko Lee, Kia M. Lor, Kia Moua, Mai Neng Moua, Mainhia Moua, Douachee Vang, Gao Vang, Maly Vang, Talee Vang, MaiThao Xiong, Pa Xiong, Renee Ya, Boonmee Yang, Kao Kalia Yang, Lyncy Yang, Nou Yang, Song Yang.
Sign up now at tinyurl.com/ccls-Duabhav