Catawba County News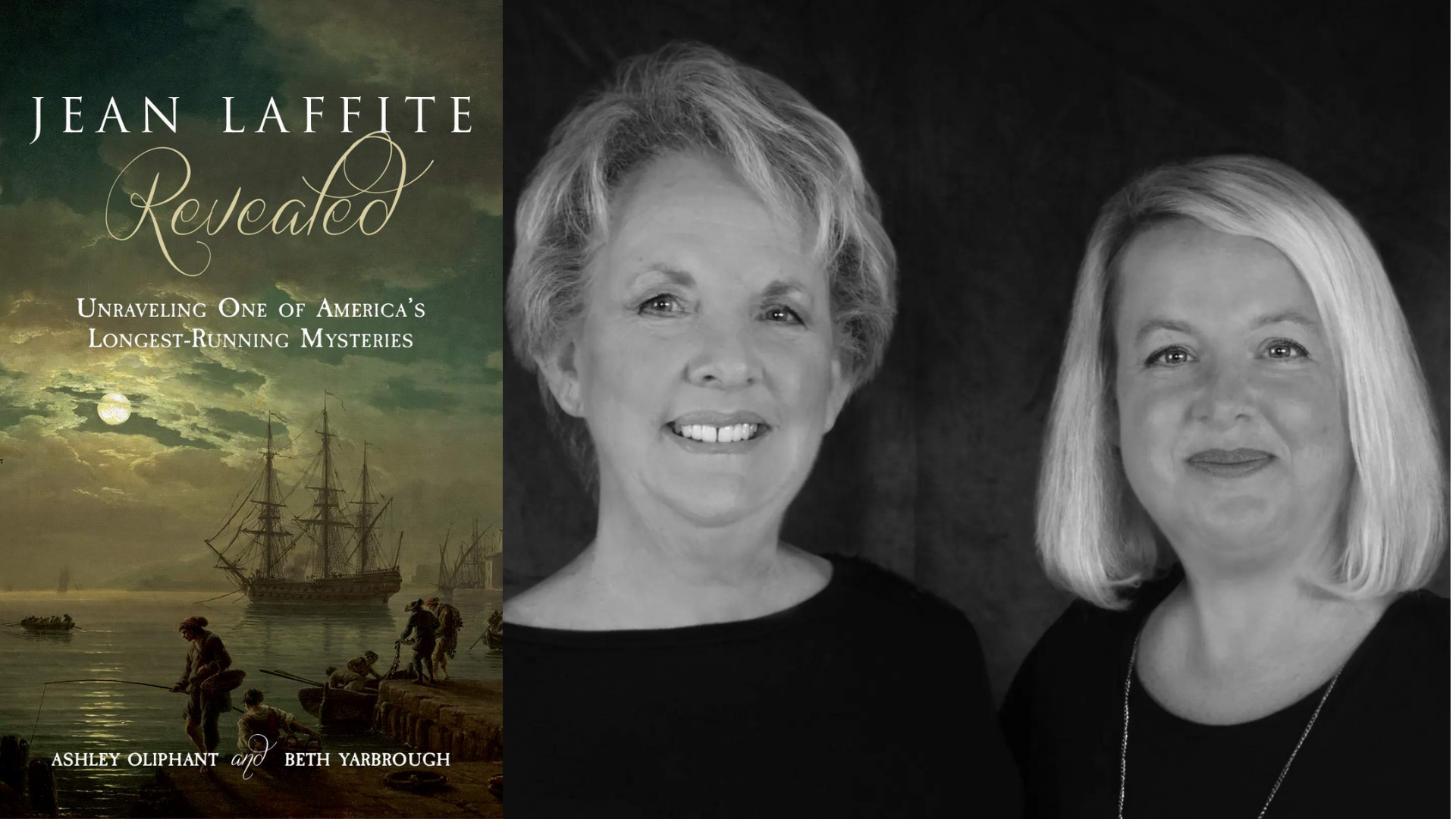 ---
Unraveling the Mystery of Jean Laffite
Published: March 25, 2022
For those of us that love southern architecture and enjoy the nuances of southern life, you're probably familiar with the work of Beth Yarbrough. Her storytelling takes us on adventures from the East Coast to Texas, welcoming us into her views of historic homes as one might welcome you to sit by them on the front porch. Joined by her daughter, Historian Dr. Ashley Oliphant, these adventures have taken a strange turn to the world of pirates, specifically the mystery surrounding the last days of Jean Laffite.
Ashley Oliphant and Beth Yarbrough will discuss their book, Jean Laffite Revealed: Unraveling One of America's Longest Running Mysteries, and offer an answer to the questions surrounding the end of this pirate's life during a sold out event at the Sherrills Ford-Terrell Branch Library.
"This book offers a deep dive into a lingering mystery in American history. Hero and villain Jean Laffite deserves, and gets, renewed attention, and the authors reveal the last hidden decades of his complicated life. They also give us a history lesson about the times and places surrounding the unfolding drama. A fascinating read!" Myrick Howard, President, Preservation North Carolina.
This event is being offered by the Friends of the Sherrills Ford-Terrell Library, in partnership with the Catawba County Library System. The library is able to host phenomenal programs like this thanks to the hard work of the friends group. To learn more about them, or join, please visit www.catawbacountync.gov/county-services/library/about/friends-of-the-library.
Dr. Ashley Oliphant, author of five books, is a recognized expert in subjects ranging from Ernest Hemingway to legendary pirates. A Hemingway Scholar, Oliphant has written two books on the subject of Hemingway's life and work, as well, she has authored a novel about Key West and a best-selling book on shark tooth hunting that has sold more than 10,000 copies. Oliphant is a retired English professor with twenty years of teaching experience in the college classroom. Based in North Carolina, she and her family divide their time between various coastal destinations, spending as many hours as possible by the water's edge.
Beth Yarbrough is a seasoned and successful veteran of the gift and home décor industry, having designed and licensed her original artwork to the trade for more than 30 years. Expanding that reach in 2013 she launched two online brands, Southern Voice and Alcott Farm. Beth photographs and chronicles the architectural history and stories of the great houses of the South from Texas to Virginia and all points in between. In addition to these daily doses of wit, wisdom, and beauty online, she continues to oversee an expanding licensing and design business. For more info, visit www.southernvoice.net and www.alcottfarm.net.