Catawba County News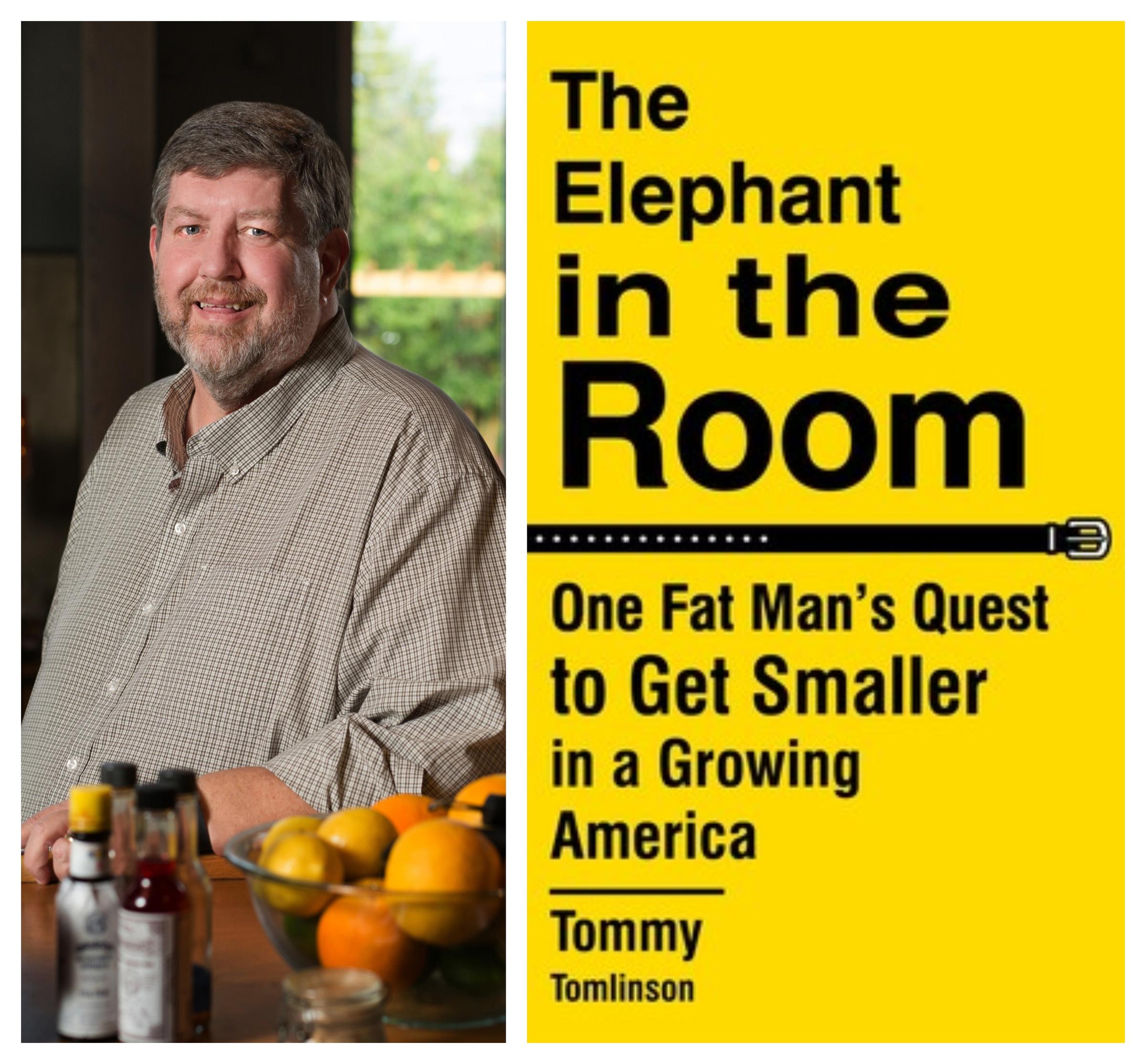 ---
Tommy Tomlinson: Author's Visit
Published: October 10, 2019
The Catawba County Library is pleased to welcome local author and columnist Tommy Tomlinson for a meet-the-author event sponsored by the Friends of the Sherrills Ford-Terrell Library. The program takes place Tuesday, October 15 at 6:30 pm at Rehobeth United Methodist Church (9297 Sherrills Ford Road, Terrell, NC 28682) and is free and open to the public.
Tomlinson will be speaking about his recently published memoir, The Elephant in the Room. Subtitled 'One Fat Man's Quest to Get Smaller in a Growing America,' the book tracks Tomlinson's journey to lose a substantial amount of weight prior to his 50th birthday and examines his motivations, relationship with food, and body image. He also puts his own struggles and efforts into the context of America's obesity problem, our easy access to unhealthy foods, and a psychology where food is equated with comfort more than sustenance. The book grapples with all of these issues as Tomlinson makes inroads into his personal weight loss and experiences dramatic flashes of self-discovery throughout the process.
Tomlinson enjoys a loyal following in the area, largely as a result of his 23-year tenure as a reporter and local columnist for the Charlotte Observer, where he was a finalist for the 2005 Pulitzer Prize in commentary. He's also an award-winning sports writer, and his articles have appeared in publications like Esquire, ESPN the Magazine, Sports Illustrated, Forbes, and Garden & Gun. Tomlinson is currently host of the podcast "SouthBound" in partnership with WFAE, Charlotte's NPR station.
A graduate of the University of Georgia and a 2008-09 Nieman Fellow at Harvard University, Tomlinson has taught at Wake Forest University and at other colleges, workshops, and conferences across the country. He and his wife, Alix Felsing, live in Charlotte. Details about his work and career are available at www.tommytomlinson.com.
Anticipating Tomlinson's visit, Linda Greenwell, program committee chair of the Friends group, stated, "We're delighted to have Tommy share his talents and experiences in person with the community. Many local residents have been fans for years, and the opportunity to hear first-hand about his life and to be inspired by his journey is incredibly appealing. We're also eager to learn more about how Tommy crafts such powerful stories and creates such a signature literary voice in all of his work."
To learn about the Sherrills Ford-Terrell Friends of the Library, visit http://fotsftl.org or www.Facebook.com/FOSFTL.