Catawba County News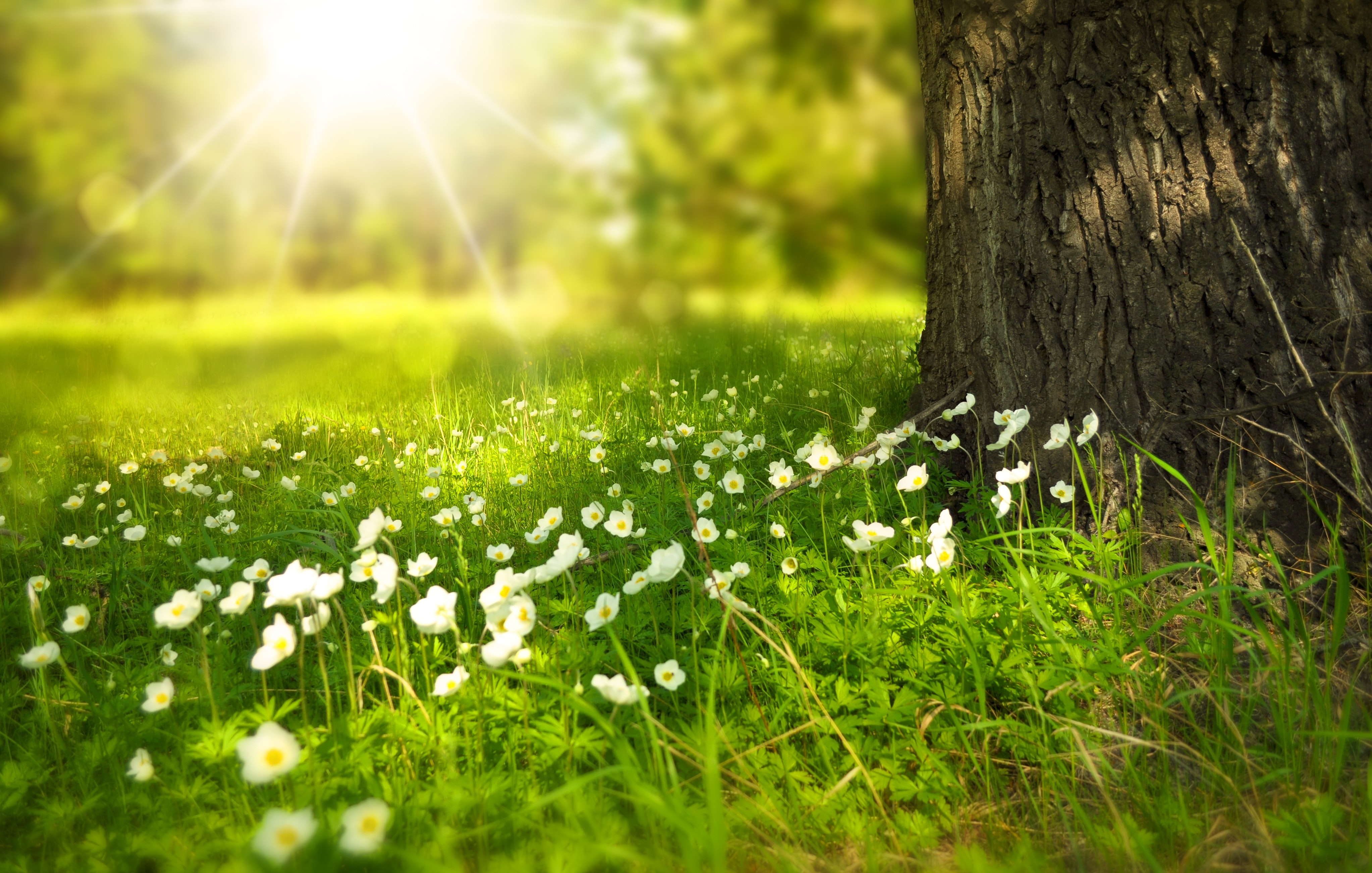 ---
This Week at Your Library [Mar 27-Apr 2]
Published: March 25, 2021
LIBRARY PROGRAMS
828.465.8665
Contribute to Our Seed Library
Ongoing
We're building a seed library, where the community can exchange seeds for free! We'll accept viable seeds at all locations during their standard business hours, and heirlooms are especially welcome. Please package and label any donations you drop off. Seeds may also be borrowed from the Main Library in Newton. They're subject to availability and cannot be reserved.
Center & Venture: Tai Chi & Hike
Saturday, March 27 from 9:30-11 am at Bakers Mountain Park (6680 Bakers Mountain Rd, Hickory)
Certified personal trainer and tai chi instructor Dr. George Place will lead us in finding inner peace and outer adventure as we gather at county parks for 30 minutes of tai chi, followed by an hour's hike. These events tick all the well-being boxes: activity, calm, and nature, in the company of friends. Suitable for all fitness levels. Registration (and waiver) required at https://tinyurl.com/ccls-CenterVenture-reg.
The Suffrage Movement & the Quest for Voting Rights in the US
Monday, March 29 at 6 pm
Historians Dr. Richard Eller of CVCC and Mandy Reavis of the Historical Association of Catawba County will help us learn about the women's suffrage movement in the context of the overall quest for voting rights in the United States. Register to receive the Zoom link at https://tinyurl.com/ccls-Voting-reg.
LIVE Zumba with Honey & Jossiah
Monday, March 29 at 6 pm
This fun dance workout is appropriate for every skill and ability level and open to anyone 14+ (parental signature required for teens under 18). Classes are held outdoors in the lower parking lot of the Newton Library. In the event of rain, join the virtual session with this Zoom link: https://us02web.zoom.us/j/87120563944?pwd=S09kaEVkd0dydm1VYW14WnVUZG9sUT09. Then enter the meeting ID: 871 2056 3944 and follow it with the passcode: Dance. [Please note that this word is case-sensitive. Enter it exactly as shown.] You can also visit www.facebook.com/ZumbaWithHmongSibs/. Meets every Monday.
Employment Workshop: Reentry
Tuesday, March 30 at 10 am
Thanks to a partnership with NCWorks Catawba, we're offering a virtual workshop about reentry. Do you need help with employment due to road blocks from a criminal record? Receive helpful information and assistance. To participate, register at https://tinyurl.com/catawbajobs. A Zoom link will be sent to you before the day of the workshop.
Tech Talk Tuesday
Tuesday, March 30 at 2 pm
Join us on the last Tuesday of each month to discuss technology questions submitted by you! If you'd like a librarian to answer a tech question or you're interested in learning more about tech topics, register and submit your questions at https://tinyurl.com/cclstechtalk prior to our Tech Talk. We'll send a Zoom link out the day before the program.
ESL Class – Intermediate
Tuesday, March 30 at 6 pm
Practice speaking English with us on Tuesday evenings! We'll spend the first 20 minutes or so on grammar and then start our conversations. If you'd like to register for class or get more information about the weekly series that runs through May 2021, please call the Newton branch at 828.465.8664.
Teen Recipes: Microwave Eggless Chocolate Mug Cake
Wednesday, March 31 at 5:30 pm
April Vigardt from the NC Cooperative Extension is sharing easy microwave recipes in 30-minute Zoom sessions. On March 31, we'll wrap up the four-part series by making chocolate mug cake. To register and get a list of ingredients to have on hand, visit https://tinyurl.com/CatCoMicrowave.
LIVE Library to Go in Catawba
Thursday, April 1 from 10 am-2 pm
The Library to Go will be visiting the Town of Catawba on the 1st and 3rd Thursdays of each month at Redeemer Lutheran Church (200 South Main St). To ensure safety, we're asking visitors to make their stops brief, to sanitize their hands as they come in, and to wear a mask while in the building. We'll be taking temperatures at the door and will have extra masks and hand sanitizer for everyone to use.
Live Preschool Storytime via Zoom
Thursday, April 1 at 10 am
Gather the kids and join us for a live, interactive preschool storytime! This family-friendly virtual event will include singing, reading, finger plays, and lots of your favorite activities! Please register at https://tinyurl.com/CatawbaThursdayStorytime. You'll receive the registration confirmation and Zoom link in your email.
---
COMMUNITY
828.465.8665
Virtual Tai Chi
Wednesday, March 31 at 12 noon
Join our lunchtime tai chi class, led by Cooperative Extension director Dr. George Place. This short virtual session is designed to help people relax in their offices or home environments during a quick 30 minutes. It also helps promote balance and alleviate the effects of arthritis. Check www.facebook.com/catawbacountylibrarysystem for the Zoom code the day of the class.
Community Navigators
Available through late April: Wednesdays 5:30-8 pm (by appt), Thursdays and Fridays 9 am-6 pm (except 12-1 pm), Saturdays 1-6 pm (by appt)
Do you need help identifying community resources or applying for government assistance? If you could benefit from expert guidance to tap into programs that promote better quality of life for you and your family, the Main Library at Newton has Master of Social Work students available to help. If you're not quite sure what you need, they can also listen and troubleshoot with you! To set up an appointment, call 828.465.8664.
---
UPCOMING
828.465.8665
Hickory Ballet Storytime: Vivaldi's Four Seasons
Saturday, April 17 at 11 am at Southside Park (1775 Southwest Blvd, Newton)
Celebrate the transition to spring by joining the Hickory Ballet & Performing Arts' Youth Company for a performance of Antonio Vivaldi's Four Seasons in an outdoor, socially-distanced, interactive storytime. The program by student dancers is open to all ages and to families. The Library to Go will also be set up if you'd like to check out books, talk about programs, and more!
Hearts & Minds OLBC
Thursday, May 20 at 5:30 pm
This OnLine BookClub has a focus on health and wellness. We'll meet on Zoom to discuss Robert Kolker's Hidden Valley Road: Inside the Mind of an American Family. Make yourself a cup of tea or coffee and settle in with the rest of us to talk about this riveting true story of one family's unforgettable legacy of suffering, love, and hope. Register to receive the Zoom link at https://tinyurl.com/ccls-HeartMind-reg.
---
DROP-IN HELP
828.465.8665
Homework Helpers
Ongoing
The 4-H Youth Council is partnering with the library to offer 20-minute time slots for homework and reading assistance. Elementary and middle school-aged students may drop in on a first-come, first-served basis. Just check in at the circulation desk for guidance when you arrive. Parents must remain in the library during each session. Participating branches include:
Newton: Mon & Wed 4-6 pm
Sherrills Ford-Terrell: Mon 4-6 pm
Conover: Sat 10 am-12 noon
Download:
PDF file