Catawba County News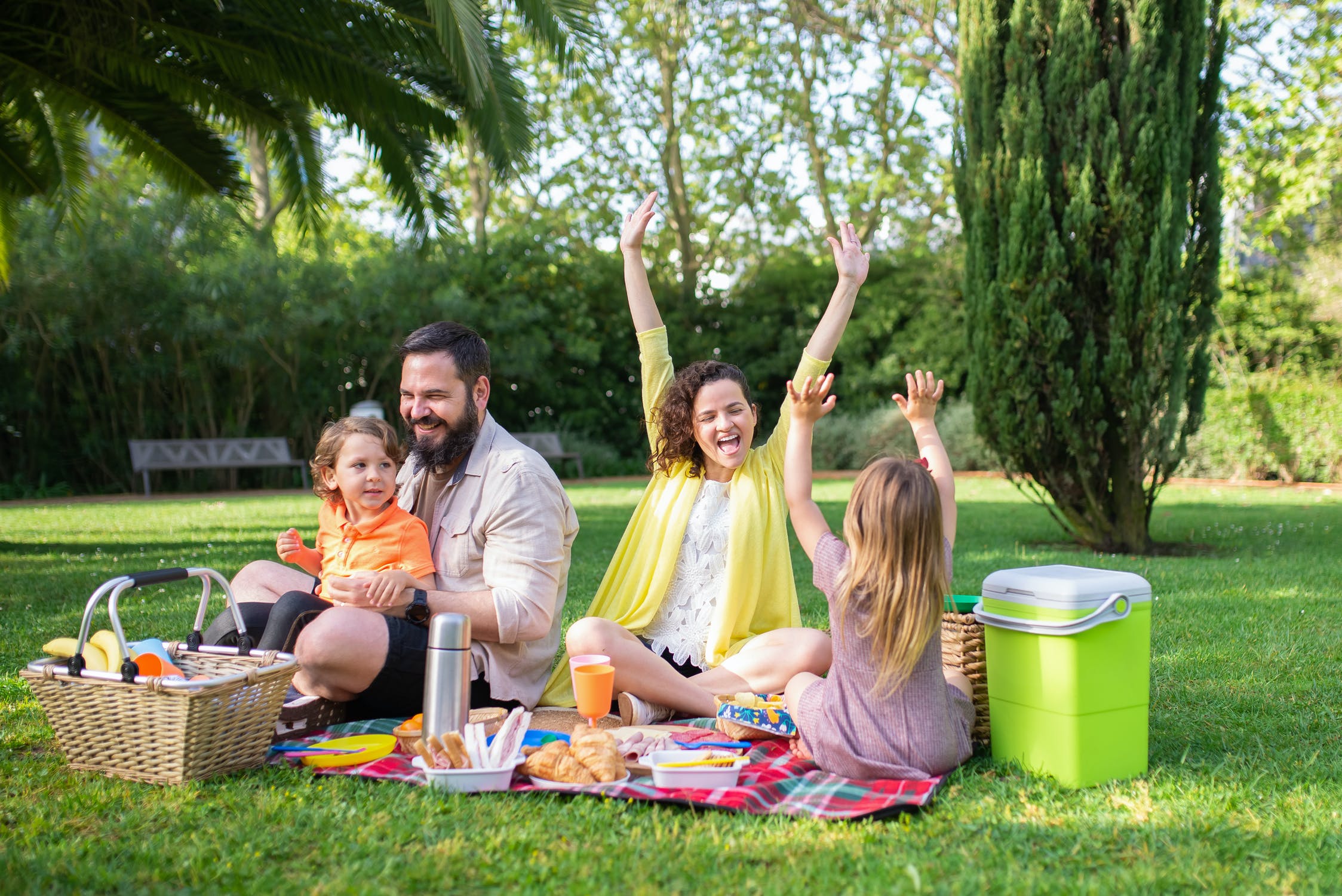 ---
This Week at Your Library [Jun 12-18]
Published: June 10, 2021
LIBRARY PROGRAMS
828.465.8665
Contribute to Our Seed Library
Ongoing
We're building a seed library, where the community can exchange seeds for free! We now accept viable seeds at all locations during their standard business hours, and heirlooms are especially welcome. Please package and label any donations you drop off. Seeds may also be borrowed from the Main Library in Newton. They're subject to availability and cannot be reserved.
Tails & Tales Pet Art Show
June through August
To celebrate Summer Learning 2021, we're showcasing photos, drawings, paintings, and stories about your own pet, a shelter friend, or your favorite animal! We're accepting submissions at all library branches all summer long, or you can email them to kidshare@catawbacountync.gov. We'll be displaying all the great art and stories we receive at the Main Library in Newton from June 1 through August 8.
My Pet Dragon: Pen Pal Club
June through August
Conover's pet dragon, Freya, is our writer in residence this summer, so please write her a letter and she'll write you back! You can leave and pick up letters at the Conover Branch.
Garden Volunteer Work Day
Saturday, June 12 from 9-11 am at the St. Stephens Branch
Our community gardens are looking for ongoing volunteers to help with weeding, general clean-up, harvesting, planting, moving mulch, and other garden needs. Volunteering is a wonderful way to connect and give back. We plant seeds for healthy food and strong communities! Contact Tim Gabe at tgabe@catawbacountync.gov or 828.466.6823 for St. Stephens.
Friends of the Catawba County Library Meeting
Monday, June 14 at 11 am
Help the library fulfill its mission by planning and participating in efforts to raise funds and increase access. Meets each second Monday. Call 828.465.8664 if you'd like to join in via Zoom.
Zumba with Honey & Jossiah
Mondays, June 14, 21 & 28 at 6 pm in the community room of the Newton Library
Kick off your week with a burst of Zumba, a dance and movement activity that's too much fun to call exercise. It's appropriate for every skill and ability level and open to anyone 14+ (parental signature required for teens under 18).
St. Stephens Digital Theme-Based Book Club
Monday, June 14 at 6:30 pm
This book club gives you the freedom to read what you like while guiding you gently with a new topic each month. June's topic is science fiction or fantasy. You decide the title and come prepared to share the story. We're glad to suggest titles if you'd like. Participate at www.facebook.com/groups/St.StephensBookClub/.
Chair Yoga
Tuesdays, June 15, 22 & 29 at 1 pm
Stretching is known to improve posture, increase range of motion, and decrease muscle pain, to name just a few of the reasons to join this virtual class that you can do while seated. A chair with no arms is best. Register at tinyurl.com/ccls-ChairYoga.
Center & Venture: Tai Chi & Hike
Tuesday, June 15 at 3 pm at Bakers Mountain Park (6680 Bakers Mountain Rd, Hickory)
Certified personal trainer and tai chi instructor Dr. George Place will lead us in finding inner peace and outer adventure as we gather at county parks for 30 minutes of tai chi movements, followed by an hour's hike. You'll find everything you need to improve your sense of well-being: stretching, activity, calm, and nature in the company of friends. Suitable for all fitness levels. Registration (and waiver) required at tinyurl.com/ccls-CenterVenture-reg.
Get Active with Stretch-n-Grow
Wednesday, June 16 at 10 am
Join Stretch-n-Grow staff for movement and fun! To register, visit tinyurl.com/CCSLPStretch. A Zoom link will be sent to you before the program.
Live Preschool Storytime via Zoom
Thursday, June 17 at 10 am
At this storytime, we'll be welcoming a special guest with a toothy grin from the North Carolina Aquarium at Fort Fisher! The family-friendly virtual event will include singing, reading, finger plays, and lots of your favorite activities! Please register at tinyurl.com/CatawbaThursdayStorytime. You'll receive the registration confirmation and Zoom link in your email.
Birding Bingo!
Thursday, June 17 at 12 noon
Local birding enthusiast Jean McAnulty will be sharing her best tips for making birding your favorite pastime – as well as ways to be economical in your approach. We'll talk about the birds we've seen in the past month and find out who got Birding Bingo. Claim a DIY kit to make a hummingbird feeder using your own empty wine bottle, and receive a free May 2021 issue of Our State magazine with articles about birding in NC. Register at tinyurl.com/ccls-BirdingBingo and we'll send you the Zoom link.
Healthy, Happy & Wise: The Science of Happiness
Thursday, June 17 at 5:30 pm in English
Join us for a virtual presentation on Zoom with certified personal trainer Dr. George Place to find out what positive psychologists know about how to feel happiness through practices like meditation, mind-body connection, gratitude, and kindness. Register to receive the Zoom link by visiting tinyurl.com/ccls-HealthyHappyWise-reg.
Tails & Tales in the Garden
Thursday, June 17 at 6:30 pm in the garden at the Main Library in Newton
Join us for this in-person, outdoor, family-friendly event! We'll read a bilingual story, enjoy activities, and learn about animals (look for some special guests, including backyard chickens and baby chicks!). This will also be a chance to register for Summer Learning, collect milestone prizes, and learn about upcoming programs. Please bring your own camp chair or blanket.
---
LIBRARY TO GO
828.465.9489
Lunch & Learns on Herman Sipe Road
Wednesdays, June 16, 23 & 30 from 11:30 am-1 pm at 111 Herman Sipe Rd
We're partnering with The Corner Table this summer for free lunch-and-learn sessions. Each week, we invite you to come fill your belly with food and your mind with books! Lunch will be served between 12-1 pm. Stop by early to check out our library resources.
The Town of Catawba
Thursday, June 17 from 10 am-2 pm
We're making appearances in the Town of Catawba on the first and third Thursdays at Redeemer Lutheran Church, ELCA (200 S Main St). During each visit, we'll be sharing an outdoor, socially-distanced storytime starting at 10:45 am, and you're invited to join us as we learn together.
---
UPCOMING
828.465.8664
Conover Farmers Market
Saturday, June 19 from 8 am-12 noon
The Library to Go will be set up in the parking lot of the Conover Post Office (201 1st St E) once a month during the summer to share information about programs and activities and to check out books. Drop by as you enjoy food, plants, and other goodies from the vendors!
Kennel Club Meet & Greet
Saturday, June 19 at 9:30 am
Join us in the garden at the Main Library in Newton to meet different kinds of dogs, find out what makes each breed special, and learn what dogs need to be healthy and happy. There will be plenty of free doggie kisses!
Download:
PDF file