Catawba County News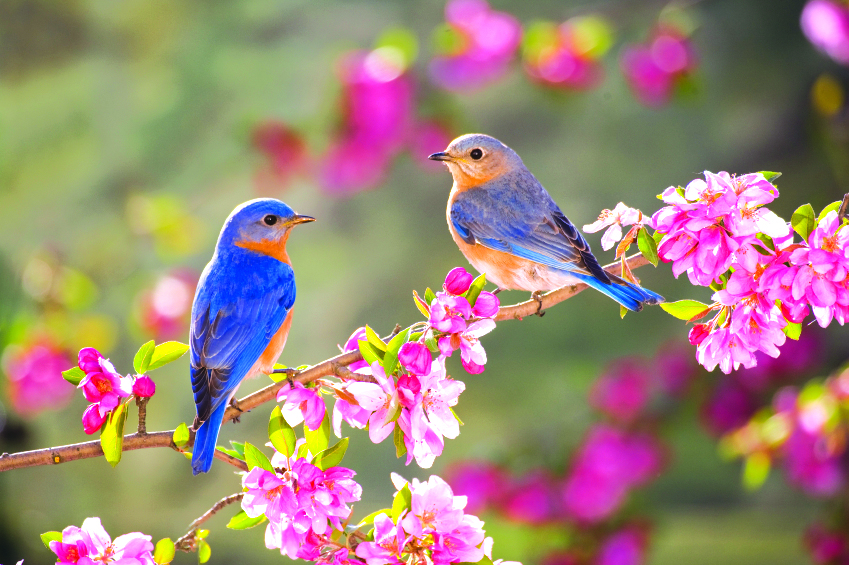 ---
This Week at Your Library [Apr 24-30]
Published: April 22, 2021
LIBRARY PROGRAMS
828.465.8665
Contribute to Our Seed Library
Ongoing
We're building a seed library, where the community can exchange seeds for free! We'll accept viable seeds at all locations during their standard business hours, and heirlooms are especially welcome. Please package and label any donations you drop off. Seeds may also be borrowed from the Main Library in Newton. They're subject to availability and cannot be reserved.
Garden Volunteers Work Day
Saturday, April 24 from 9-11 am
Our community garden needs to be prepped and planted for the upcoming summer season, and we're excited to ask you for help! If you enjoy being outside and working in the soil, we'd be happy to have you join us. We'll be mulching, weeding, planting, and getting our hands dirty to prep our space for the new year. Participants should call 828.466.6821 to sign up. The rain date will be Saturday, May 1.
Center & Venture: Tai Chi & Hike
Saturday, April 24 at 9:30 am at Riverbend Park (6700 NC Hwy 16, Conover)
Certified personal trainer and tai chi instructor Dr. George Place will lead us in finding inner peace and outer adventure as we gather at parks around the county for 30 minutes of tai chi, followed by an hour's hike. These events tick all the well-being boxes: activity, calm, and nature, in the company of friends. Suitable for all fitness levels. Registration (and waiver) required at https://tinyurl.com/ccls-CenterVenture-reg. In the event of rain, the outing will be cancelled.
Wills and Advance Directives 101
Monday, April 26 at 6 pm
Join us via Zoom as we partner with Hunter Koehl from Legal Aid for a discussion about wills and advance directives. To register, please visit https://www.tinyurl.com/ccls-Wills-reg.
LIVE Zumba with Honey & Jossiah
Monday, April 26 at 6 pm
This fun dance workout is appropriate for every skill and ability level and open to anyone 14+ (parental signature required for teens under 18). Classes are held outdoors in the lower parking lot of the Newton Library. In the event of rain, join the virtual session with this Zoom link: https://us02web.zoom.us/j/87120563944?pwd=S09kaEVkd0dydm1VYW14WnVUZG9sUT09. Then enter the meeting ID: 871 2056 3944 and follow it with the passcode: Dance. [Please note that this word is case-sensitive. Enter it exactly as shown.] You can also visit www.facebook.com/ZumbaWithHmongSibs/. Meets every Monday.
Employment Workshop: Interviewing
Tuesday, April 27 at 2 pm
Learn tips from NCWorks Catawba on how to ace a job interview! To register, go to https://tinyurl.com/catawbajobs and complete the form. A Zoom link will be sent to you before the workshop.
ESL Class – Intermediate
Tuesday, April 27 at 6 pm
Practice speaking English with us on Tuesday evenings! We'll spend the first 20 minutes or so on grammar and then start our conversations. If you'd like to register for class or get more information about the weekly series that runs through May 2021, please call the Newton branch at 828.465.8664.
Niche Academy
Wednesday, April 28 at 11 am
Interested in learning the basics of social media platforms or Google and Microsoft Office products? Join us for a walk-through of the Catawba County Library's new tutorial offerings provided by Niche Academy. Register by completing the form at https://tinyurl.com/cclsnicheacademy. We'll send a Zoom link out the day before the program.
Live Preschool Storytime via Zoom
Thursday, April 29 at 10 am
Gather the kids and join us for a live, interactive preschool storytime! This family-friendly virtual event will include singing, reading, finger plays, and lots of your favorite activities! Please register at https://tinyurl.com/CatawbaThursdayStorytime. You'll receive the registration confirmation and Zoom link in your email.
Piece of Cake Book Club
Thursday, April 29 at 4 pm
Selecting a diverse range of works and authors, we're meeting on Zoom on the last Thursday of the month to chat about great books. April's pick is The Daughter's Tale by Armando Lucas Correa. May's selection is The Invisible Life of Addie LaRue by V. E. Schwab. Register at https://tinyurl.com/ccls-pieceofcake to receive the Zoom link.
---
COMMUNITY
828.465.8665
Library to Go at the Catawba Valley Festival of the Arts
Saturday, April 24 from 12 noon-until
The Library to Go will be at Catawba Farms (1670 Southwest Blvd, Newton) to enjoy the first annual Catawba Valley Festival of the Arts. This is a full weekend event that we hope you'll be able to attend and enjoy. Check out the Catawba Valley Festival of the Arts on Facebook to see the latest updates and find out which artists and designers will join us.
Virtual Tai Chi
Wednesday, April 28 at 12 noon
Join our lunchtime tai chi class, led by Cooperative Extension director Dr. George Place. This short virtual session is designed to help people relax in their offices or home environments during a quick 30 minutes. It also helps promote balance and alleviate the effects of arthritis. Check www.facebook.com/catawbacountylibrarysystem for the Zoom code the day of the class.
---
UPCOMING
828.465.8665
Hearts & Minds OLBC
Thursday, May 20 at 5:30 pm
This OnLine BookClub has a focus on health and wellness. We'll meet on Zoom to discuss Robert Kolker's Hidden Valley Road: Inside the Mind of an American Family. Make yourself a cup of tea or coffee and settle in with the rest of us to talk about this riveting true story of one family's unforgettable legacy of suffering, love, and hope. Register to receive the Zoom link at https://tinyurl.com/ccls-HeartMind-reg.
---
DROP-IN HELP
828.465.8665
Homework Helpers
Ongoing
The 4-H Youth Council is partnering with the library to offer 20-minute time slots for homework and reading assistance. Elementary and middle school-aged students may drop in on a first-come, first-served basis. Just check in at the circulation desk for guidance when you arrive. Parents must remain in the library during each session. Participating branches include:
Newton: Mon & Wed 4-6 pm
Conover: Sat 10 am-12 noon
Download:
PDF file