Catawba County News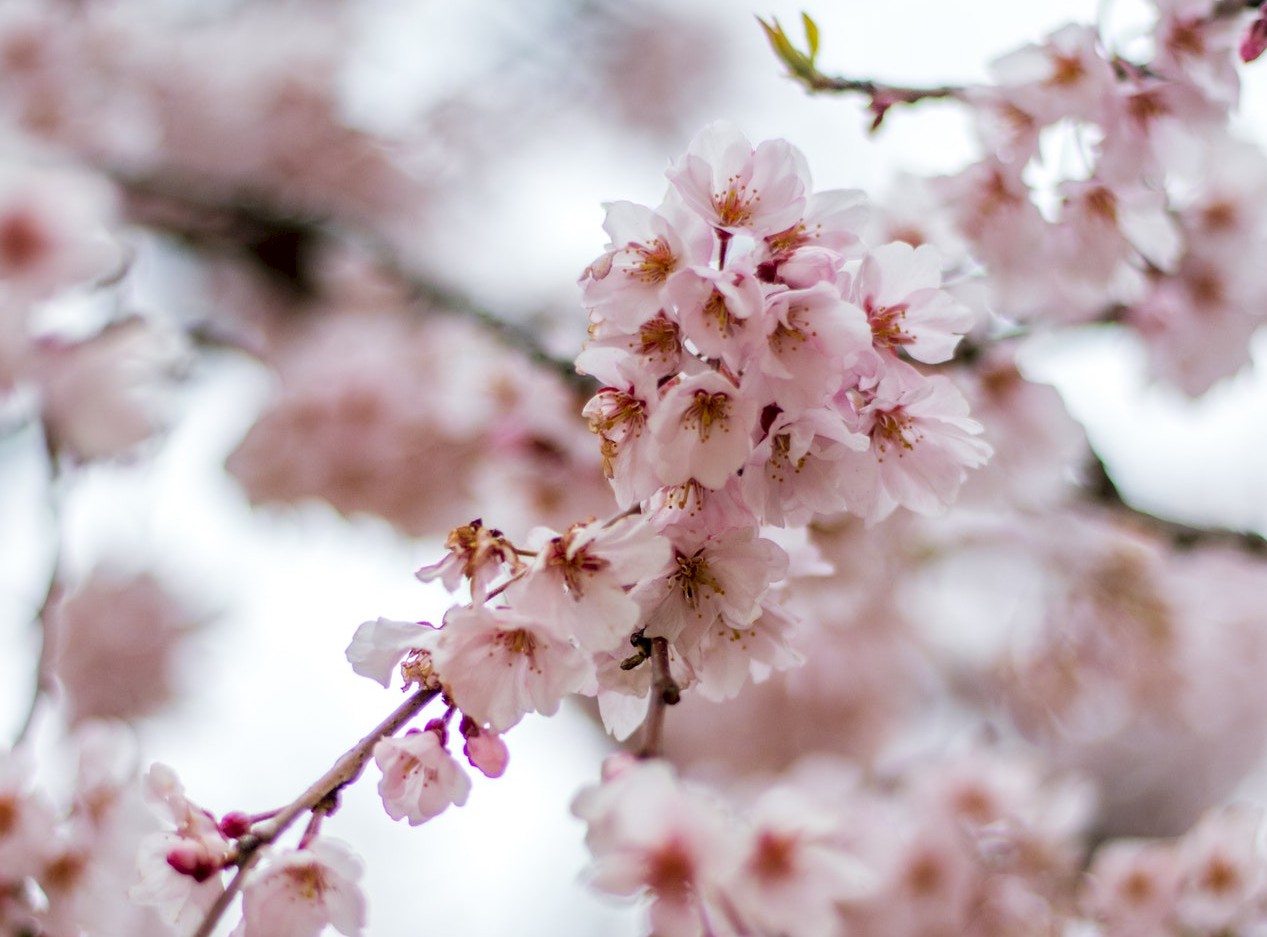 ---
This Week at Your Library [Apr 17-23]
Published: April 15, 2021
LIBRARY PROGRAMS
828.465.8665
Contribute to Our Seed Library
Ongoing
We're building a seed library, where the community can exchange seeds for free! We'll accept viable seeds at all locations during their standard business hours, and heirlooms are especially welcome. Please package and label any donations you drop off. Seeds may also be borrowed from the Main Library in Newton. They're subject to availability and cannot be reserved.
Your Art With Us: Through the Window
April 1-20
"Who looks outside, dreams; who looks inside, awakes." Carl Jung's quotation is the source of inspiration for students from Balls Creek Elementary, Jacobs Fork Middle School, Catawba Rosenwald Education Center, and St. Stephens High School as they explore identity and reflection in 2-D, 3-D, and the written word. This project is supported by a grant from the United Arts Council of Catawba County with the purpose of reaching students who have been impacted, and even homebound, by COVID-19. Through the Window provides inspiration and perspective to these students' experiences, however they choose to interpret them: looking through, looking in, or even seeing their own reflection in the window. We hope you visit 2-D works at the Main Library in Newton, 3-D works at the St. Stephens Branch Library, and the entire exhibit online at the Arts @ the Library page.
Hickory Ballet Storytime: Vivaldi's Four Seasons
Saturday, April 17 at 11 am at Southside Park (1775 Southwest Blvd, Newton)
Celebrate the transition to spring by joining the Hickory Ballet & Performing Arts' Youth Company for a performance of Antonio Vivaldi's Four Seasons in an outdoor, socially-distanced, interactive storytime. The program by student dancers is open to all ages and to families. The Library to Go will also be set up at the Newton event if you'd like to check out books, talk about programs, and more!
Virtual Teen Anime/Manga Night
Monday, April 19 at 6 pm
Hey, teens and tweens! Do you love anime and manga? Join us to watch anime and talk about Japanese culture. We'll provide a quick overview of the library's resources and growing manga collection. Want to gush about your favorite series? We're ready to listen! Register today to receive a small assortment of Japanese snacks – while supplies last! Please register at https://tinyurl.com/CatCoAnime.
LIVE Zumba with Honey & Jossiah
Monday, April 19 at 6 pm
This fun dance workout is appropriate for every skill and ability level and open to anyone 14+ (parental signature required for teens under 18). Classes are held outdoors in the lower parking lot of the Newton Library. In the event of rain, join the virtual session with this Zoom link: https://us02web.zoom.us/j/87120563944?pwd=S09kaEVkd0dydm1VYW14WnVUZG9sUT09. Then enter the meeting ID: 871 2056 3944 and follow it with the passcode: Dance. [Please note that this word is case-sensitive. Enter it exactly as shown.] You can also visit www.facebook.com/ZumbaWithHmongSibs/. Meets every Monday.
Employment Workshop: Expungement
Tuesday, April 20 at 10 am
Do you or someone you know qualify? Learn what you need to know from NCWorks Catawba about having charges removed from criminal records. To register, go to https://tinyurl.com/catawbajobs and complete the form. A Zoom link will be sent to you before the workshop.
Venus Flytrap DIY
Tuesday, April 20 at 4:30 pm
Eastern North Carolina is one of the few native homes of the unusual and rare carnivorous plant, Venus flytrap. Master gardener Tad Adams is joining us for this fascinating presentation on the care and feeding of this curious specimen. Register to receive a kit at http://tinyurl.com/ccls-venusflytrapdiy (while supplies last), along with the Zoom invitation link.
ESL Class – Intermediate
Tuesday, April 20 at 6 pm
Practice speaking English with us on Tuesday evenings! We'll spend the first 20 minutes or so on grammar and then start our conversations. If you'd like to register for class or get more information about the weekly series that runs through May 2021, please call the Newton branch at 828.465.8664.
Yoga & Chill
Wednesday, April 21 at 9:30 am
Take time for yourself and join our certified yoga instructor on Zoom for a meditation, some yoga poses, and a brief wellness topic of the month. Registration (and waiver) required at https://tinyurl.com/ccls-yoga-chill.
Black History Discussion Group
Wednesday, April 21 at 4 pm
This month we're celebrating National Poetry Month and delving into some of the classics of Black poetry. We will be exploring the background and context of prominent and lesser known Black poets. Peruse the poets and poems found here: www.africanamericanpoetry.org and then register to attend our discussion on Zoom at https://tinyurl.com/ccls-bhdg-reg – we'll send you the Zoom link.
Live Preschool Storytime via Zoom
Thursday, April 22 at 10 am
Gather the kids and join us for a live, interactive preschool storytime! This family-friendly virtual event will include singing, reading, finger plays, and lots of your favorite activities! Please register at https://tinyurl.com/CatawbaThursdayStorytime. You'll receive the registration confirmation and Zoom link in your email.
STEAM Rocks! Weather-Forecasting Rocks
Thursday, April 22 at 4 pm
Join Carolina Tim as he explores nature, science, and art in a hands-on activity. For this program, we will be making weather rocks! Weather rocks are a fun way to forecast the weather. Sign up at https://tinyurl.com/CCLSSTEAMRocks and you will be sent the Zoom link for the program. Please have on hand a large rock, rope, and anything you may want to use to decorate your rock (crayons, waterproof markers, or paint pens). This program is recommended for kids age 4+.
Wills and Advance Directives 101
Friday, April 23 at 11 am
Join us via Zoom as we partner with Hunter Koehl from Legal Aid for a discussion about wills and advance directives. To register, please visit https://www.tinyurl.com/ccls-Wills-reg. An identical session will be offered at 6 pm on Monday, April 26.
---
COMMUNITY
828.465.8665
Library to Go at Southside Park
Saturday, April 17 from 10 am-12 noon; ballet performance takes place at 11 am
The Library to Go is heading out to Southside Park (1775 Southwest Blvd) for the HIckory Ballet's performance of Vivaldi's Four Seasons and to share resources and information with families. We can't wait to see you there!
Virtual Tai Chi
Wednesday, April 21 at 12 noon
Join our lunchtime tai chi class, led by Cooperative Extension director Dr. George Place. This short virtual session is designed to help people relax in their offices or home environments during a quick 30 minutes. It also helps promote balance and alleviate the effects of arthritis. Check www.facebook.com/catawbacountylibrarysystem for the Zoom code the day of the class.
Community Navigators
Available through late April: Wednesdays 5:30-8 pm (by appt), Thursdays and Fridays 9 am-6 pm (except 12-1 pm), Saturdays 1-6 pm (by appt)
Do you need help identifying community resources or applying for government assistance? If you could benefit from expert guidance to tap into programs that promote better quality of life for you and your family, the Main Library at Newton has Master of Social Work students available to help. If you're not quite sure what you need, they can also listen and troubleshoot with you! To set up an appointment, call 828.465.8664.
---
UPCOMING
828.465.8665
Library to Go at Catawba Farms
Saturday, April 24 from 12 noon-until
The Library to Go will be at Catawba Farms (1670 Southwest Blvd, Newton) to enjoy the Catawba Valley Festival of the Arts. This is a full weekend event that we hope you'll be able to attend and enjoy. Check out the Catawba Valley Festival of the Arts on Facebook (www.facebook.com/the.cvfa) to see the latest updates and find out which artists and designers will join us.
Hearts & Minds OLBC
Thursday, May 20 at 5:30 pm
This OnLine BookClub has a focus on health and wellness. We'll meet on Zoom to discuss Robert Kolker's Hidden Valley Road: Inside the Mind of an American Family. Make yourself a cup of tea or coffee and settle in with the rest of us to talk about this riveting true story of one family's unforgettable legacy of suffering, love, and hope. Register to receive the Zoom link at https://tinyurl.com/ccls-HeartMind-reg.
---
DROP-IN HELP
828.465.8665
Homework Helpers
Ongoing
The 4-H Youth Council is partnering with the library to offer 20-minute time slots for homework and reading assistance. Elementary and middle school-aged students may drop in on a first-come, first-served basis. Just check in at the circulation desk for guidance when you arrive. Parents must remain in the library during each session. Participating branches include:
Newton: Mon & Wed 4-6 pm
Sherrills Ford-Terrell: Mon 4-6 pm
Conover: Sat 10 am-12 noon
---
GOOD TO KNOW
Take the Annual Library Survey
Your opinion counts! The Catawba County Library wants to hear from you. Our quick survey will take only a few minutes of your time, but your answers will make a huge difference as we develop library programs, services, and facilities. There are no right or wrong answers and your responses are completely confidential. The survey runs through Saturday, April 17, 2021. English and Spanish versions are available. Thank you for your time and input! Visit www.catawbacountync.gov/library to take the survey, or ask a staff member for a paper copy at any library location.
Download:
PDF file