Catawba County News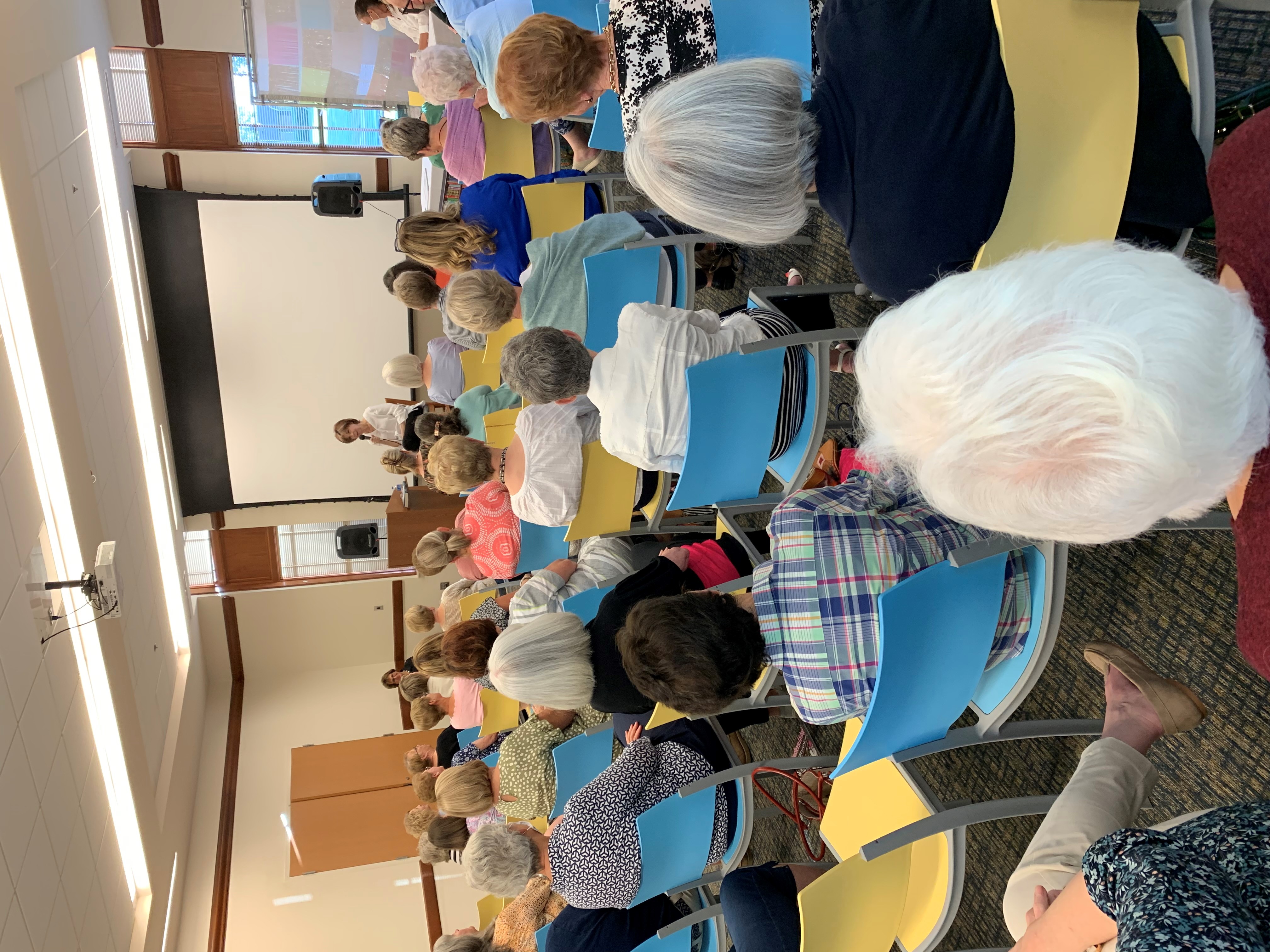 ---
The Last House on the Street
Published: June 02, 2022
The Friends of the Sherrills Ford-Terrell Library (FOSTFL) have done it again! Twice!
On Tuesday, May 17th and Wednesday, May 18th, the FOSTFL hosted two sold out author visits with widely acclaimed author, Diane Chamberlain. Diane Chamberlain's 27th book, The Last House on the Street, was released in January: "A community's past sins rise to the surface when two women, a generation apart, find themselves bound by tragedy and an unsolved, decades-old mystery." Diane spoke to both audiences about how she came to write The Last House on the Street, and fascinating aspects of her journey as a writer.
100 engaged attendees were delighted at Diane's stories and tales of her journey, saying this event was, "an experience I won't soon forget."
As a precursor to these events, the Mystery Mavens (one of the Sherrills Ford-Terrell Branch Library's book clubs) read and discussed The Last House on the Street for their May book club meeting. The FOSFTL also hosted an author visit in March with Dr. Ashley Oliphant and Beth Yarbrough to discuss their last book, Jean Laffite Revealed.
These events were offered by the Friends of the Sherrills Ford-Terrell Library, in partnership with the Catawba County Library System. The library is able to host phenomenal programs like this thanks to the hard work of the friends group. To learn more about them, or join, please visit www.catawbacountync.gov/county-services/library/about/friends-of-the-library and click on the Sherrills Ford-Terrell Friends tab.