Catawba County News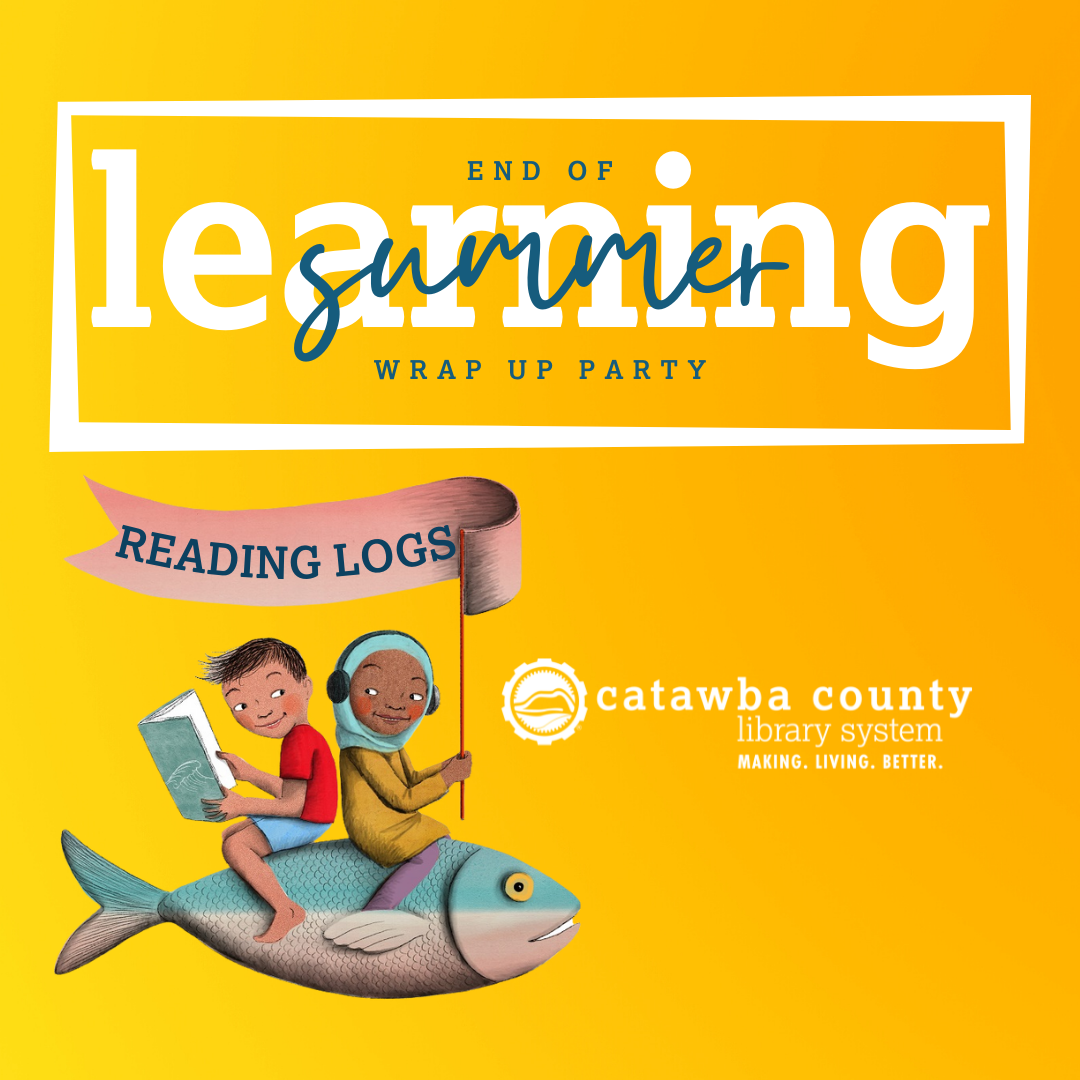 ---
Summer Learning 2022 Wrap Up
Published: August 02, 2022
All good things must come to an end and we're approaching the last week of Summer Learning. Don't worry, the Catawba County Library System closes out the summer with a week's worth of celebrations!
The Catawba County Library will wrap up its ten-week Summer Learning program on August 7, and celebrations will run from Wednesday, August 3 through Saturday, August 6. A completed reading log is your ticket to the party. Haven't finished, or even started, yet? There's still time! Current participants and eager newcomers may still complete the reading challenges to become eligible for grand prize drawings that will be held on August 10. To register, please visit your local library branch or online at catawbacountync.gov/library.
Children, teens, AND adults who completed reading challenges and activities will be entered for grand prize drawings. The prizes include gift certificates or passes to Western Steer, Dick's Cafe, Dixie's Fish & Chicken, Treetop Adventures, DEFY Hickory Trampoline Park, Zootastic Park, and more!
During the course of the summer, children and teens have been encouraged to read at least 600 minutes, earning badges and prizes along the way. So far, 1,015 children, 283 teens, and 384 adults have registered and participated in the reading challenge. That's a total of 1,682 participants!
Make sure to bring your reading log and celebrate with us! Each branch celebrates in its own way and you're welcome to choose the branch that suits your schedule the best. Southwest, Maiden, Sherrills Ford-Terrell, and St. Stephens branches are celebrating with ice cream and fun activities. Conover is celebrating with tie-dye fun, and the Main Library in Newton is celebrating with firetrucks and water play! See dates and times below (click on branch name for more details):
Southwest Branch Library
Wednesday, August 3 at 4 pm
Main Library in Newton
Thursday, August 4 at 3 pm
Maiden Branch Library
Friday, August 5 at 4 pm
Sherrills Ford-Terrell Branch Library
Friday, August 5 at 4 pm
Conover Branch Library
Saturday, August 6 from 10 am - 12 pm
St. Stephens Branch Library
Saturday, August 6 at 2 pm