Catawba County News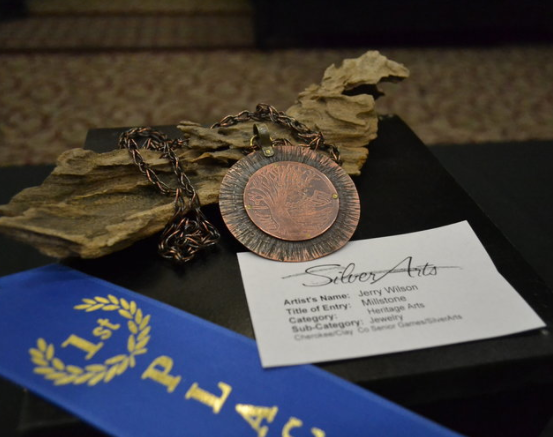 ---
Southwest Branch Library Hosts the SilverArts 2021 Exhibit
Published: April 29, 2021
You may have heard of the Unifour Senior Games, which gives adults 50 and older the chance to show off their athletic skills, but did you know that the Games also have an arts component?
SilverArts celebrates "the creative expression of seniors in North Carolina" and "unites the athlete and artist in a program that recognizes the similarities of both endeavors: discipline, dedication, and pride in one's accomplishments."
This month, the Catawba County Library is pleased to be partnering with Hickory Parks, Recreation & Sports Tourism to host an exhibit that showcases the talents of seniors from Alexander, Burke, Caldwell, and Catawba counties. The SilverArts 2021 Literary, Heritage & Visual Arts display is available for browsing at the Southwest Branch Library in Mountain View from May 1 through 8 during regular library hours.
Entries represent the following categories:
Literary Arts — essays, poems, short stories, and life experiences
Heritage Arts — basket-weaving, crocheting, quilting (hand-stitched and machine-stitched), needlework, pottery, knitting, stained glass, tole/decorative painting, jewelry, weaving, and woodworking
Visual Arts — acrylics, oils, sculpture, photography, pastels, watercolors, mixed media, and drawings
The Unifour Senior Games is the local chapter of the North Carolina Senior Games. To view the arts submissions for the entire state, visit the virtual gallery at www.ncseniorgames.org/silverarts-showcase.