Catawba County News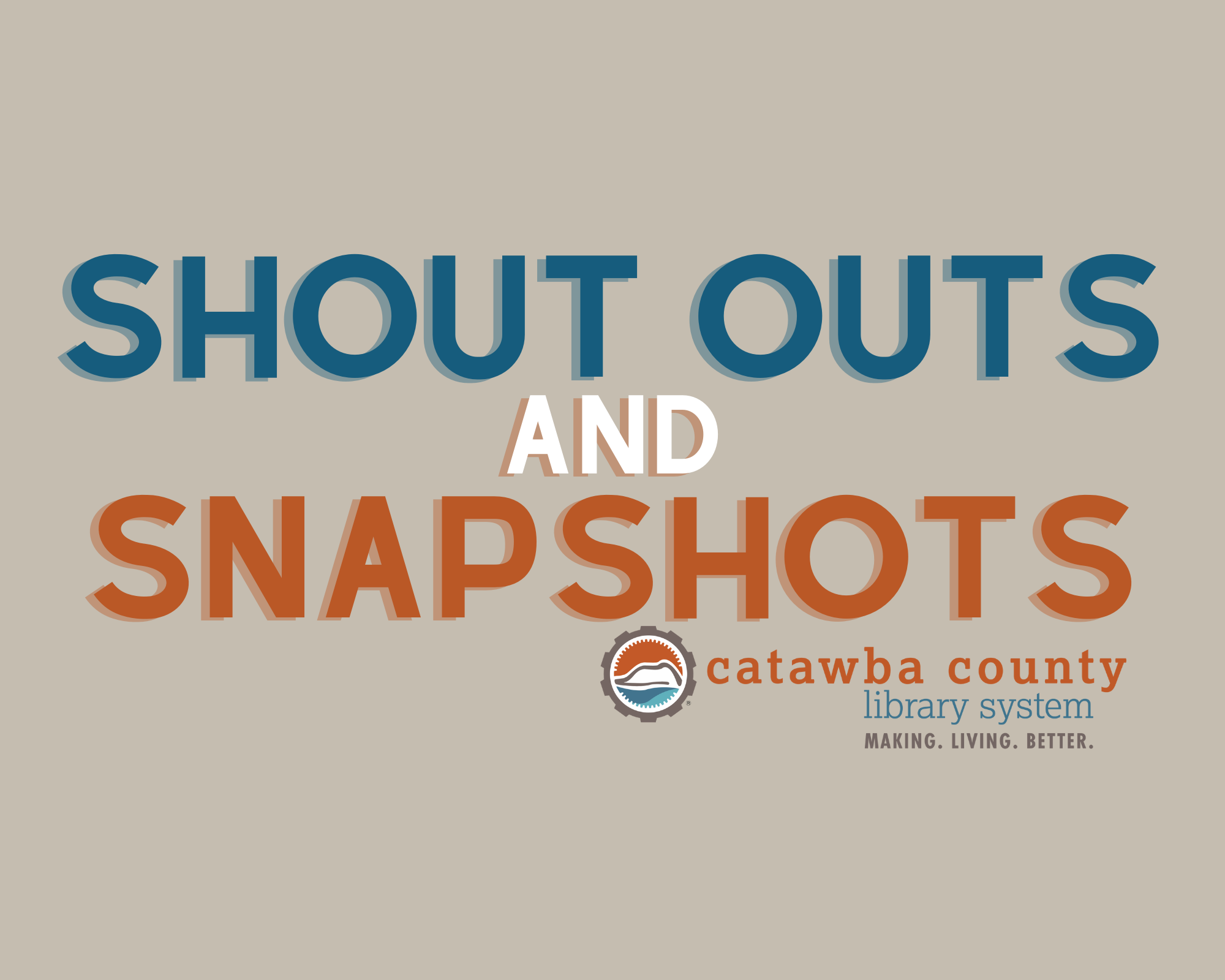 ---
Shout Outs and Snapshots: What's Happening at the Library
Published: March 31, 2022
SHOUT OUT:
A special thank you to Jaki Shelton Green who will be joining us on Saturday to kick off National Library Week! Here is a video of her reading her poem, "i know the grandmother one had hands".
SNAPSHOTS:
Between tai chi, hiking, and Catawba County Parks, you'll find everything you need to improve your sense of wellbeing: stretching, activity, calm, and nature in the company of friends! That's just what we did during our Center and Venture program. To read more about our adventure at Riverbend Park, click here. Enjoy some photos below.
Ashley Oliphant and Beth Yarbrough discussed their book, Jean Laffite Revealed: Unraveling One of America's Longest Running Mysteries, and offered an answer to the questions surrounding the end of this pirate's life during a sold out event hosted by the Friends of the Sherrills Ford-Terrell Branch Library. To read more about Oliphant and Yarbrough's book and discussion, click here. Enjoy pictures from the event below:
We also had an event to show our support and celebrate small businesses on Mom and Pop Business Day at the Main Library in Newton, giving away resource bags to small business owners. The Small Business Center and The Chamber of Catawba County also had representatives available to answer questions and make connections!