Catawba County News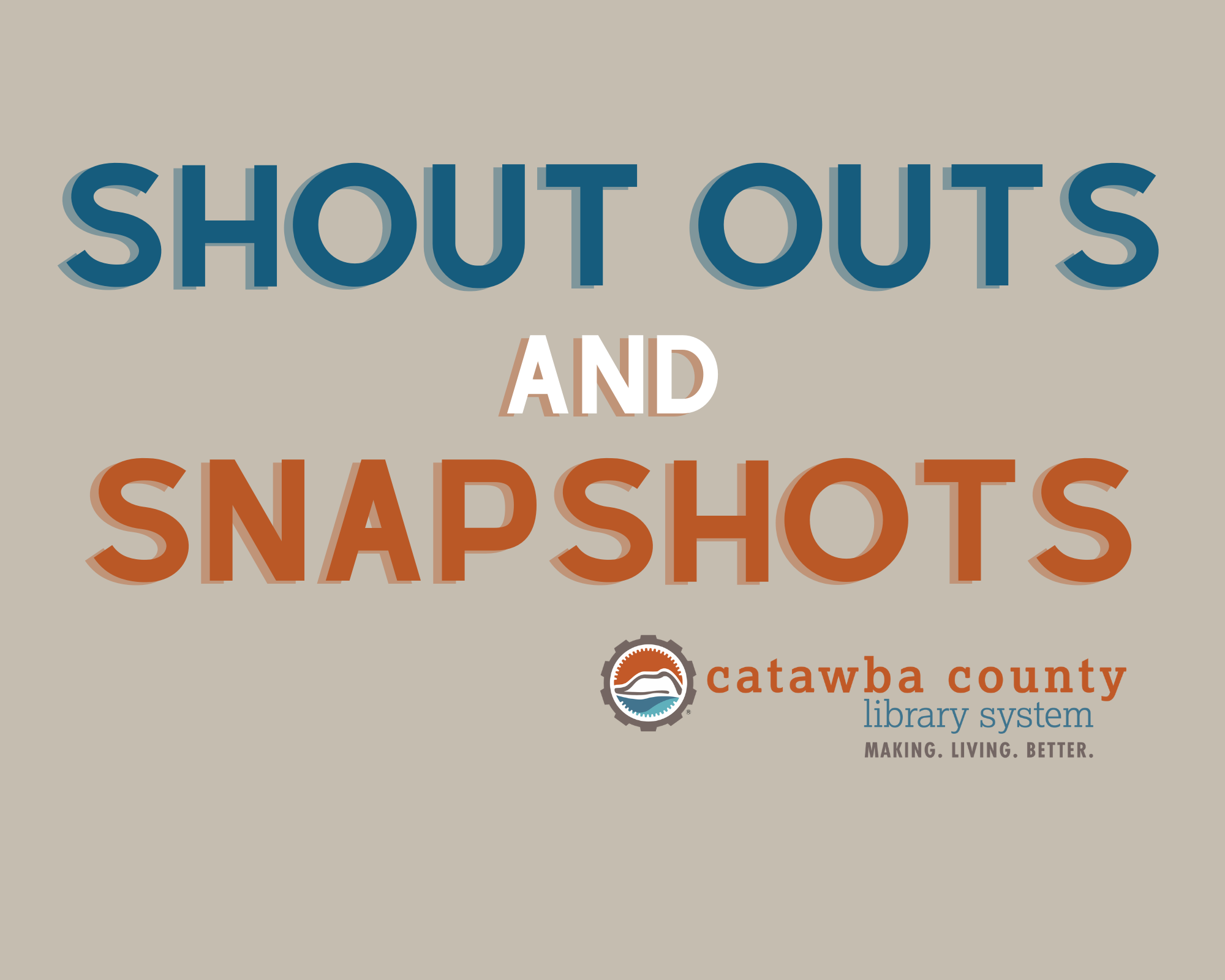 ---
Shout Outs and Snapshots: What Happened this Week at the Library
Published: January 28, 2022
SHOUT OUT:
There is always something super cool happening at the library! Thanks to a partnership with Catawba County 4-H and @STEM West, right now it's the First Lego League Robotics! Starting at the St. Stephens Branch and now at the Main Library in Newton, this wildly popular program lets youth explore the FUNdamentals of engineering, including coding and problem solving.
FUN FACTS from the St. Stephens session:
*44% of the children reported increasing their ability to find new ways to solve problems.
*77% reported they liked hearing other's ideas and learning how things worked.
*84% of the parents reported their children are more interested in STEM after attending the program and saw an improvement in their child's ability to solve problems.
*15% of the families were coming to the library for the first-time, with participating in this program.
Cool, right!?
First Lego League Robotics at the Main Library in Newton and the St. Stephens Branch Library.
SNAPSHOTS:
Look at these bright and happy paintings our friends at the Sherrills Ford-Terrell Branch Library made during the paint pouring program on Tuesday! So fun!
We look up to Dolly too! Sign up for 1000 Books before Kindergarten and Imagination Library at any of the Catawba County Library Branches.
Valentine's Day is just around the corner. Make sure to get your honey (also works great for Galentine's Day if you want to celebrate your friends) something they'll actually like...like books and plants and treats!
These oh so cute baskets and plants were put together by, and benefit, the Catawba County Friends of the Library, and are located at the Main Library in Newton.