Catawba County News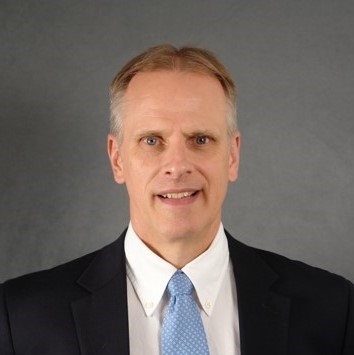 ---
Shonka Named Catawba County Utilities & Engineering Director
Published: August 27, 2019
Catawba County has hired Peter M. Shonka to serve as the county's Utilities & Engineering Director. He begins work with the county September 9, 2019.
Shonka comes to Catawba County from the City of Savannah, Ga., where he has worked since 2000. He most recently served as Executive Director of Arena Development managing all aspects of the $160 Million arena project in the city's canal district. His prior roles with the city include Stormwater Management Director, City Engineer and Assistant City Manager.
As Utilities & Engineering Director for Catawba County, Shonka will provide long-term strategic and day-to-day operation management of the department and its service areas, which include Building Inspections, Building Plan Review, Code Compliance, Erosion Control, Solid Waste (landfill management and recycling), and Water and Sewer.
"We are excited to bring someone with Pete's technical background and managerial experience to our team," said County Manager Mick Berry. "Pete will be instrumental in planning and leading the growth of utilities, recycling and waste management as well as the constant improvement and streamlining of our support to the building community."
"In the public administration world, Catawba County has a reputation for organizational excellence," said Shonka. "During the interview process I had the opportunity to meet with the County's leadership team, and I am honored and excited for the opportunity to work with such a talented group of public servants. My wife and I have fallen in love with this area, and we can't wait to call Catawba County home."
Shonka, a licensed professional engineer, obtained undergraduate and graduate degrees in Civil Engineering from North Carolina State University and a bachelor's degree in Forest Management from Clemson University. He is relocating to Catawba County from Savannah with his wife, Linda. They have three grown children.