Catawba County News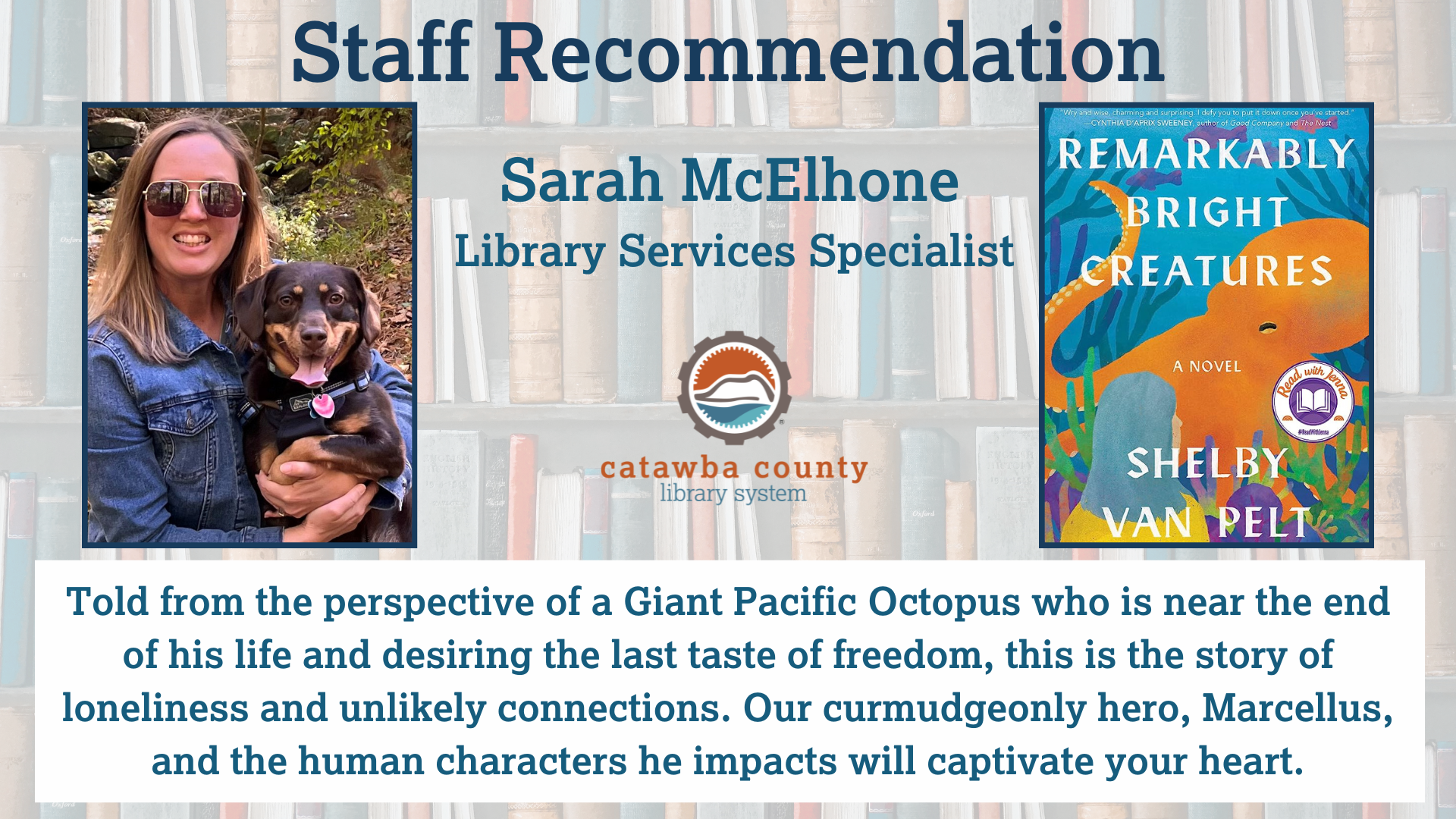 ---
September Reads 2023
Published: September 08, 2023
Click on any of the titles below to put a copy on hold for yourself!
Patron Picks - Books
The Last Sinner by Lisa Jackson
Finding Us by Tracie Peterson
A Hundred Crickets Singing by Cathy Gohlke
Librarian Picks - Books
Dream Town by David Baldacci
Green Lantern Legacy by Minh Le
Harbor Me by Jacqueline Woodson
Teen Picks - Books
Broken Throne by Victoria Aveyard
The Last Time We Say Goodbye by Cynthia Hand
Fablehaven: Secrets of the Dragon Sanctuary by Brandon Mull
Patron Picks - DVDs
Guardians of the Galaxy Volume 3
Librarian Picks - DVDs
Staff Recommendation
Remarkably Bright Creatures by Shelby Van Pelt
"Told from the perspective of a Giant Pacific Octopus who is near the end of his life and desiring the last taste of freedom, this is the story of loneliness and unlikely connections. Our curmudgeonly hero, Marcellus, and the human characters he impacts will captivate your heart."
-Sarah McElhone, Library Services Specialist