Catawba County News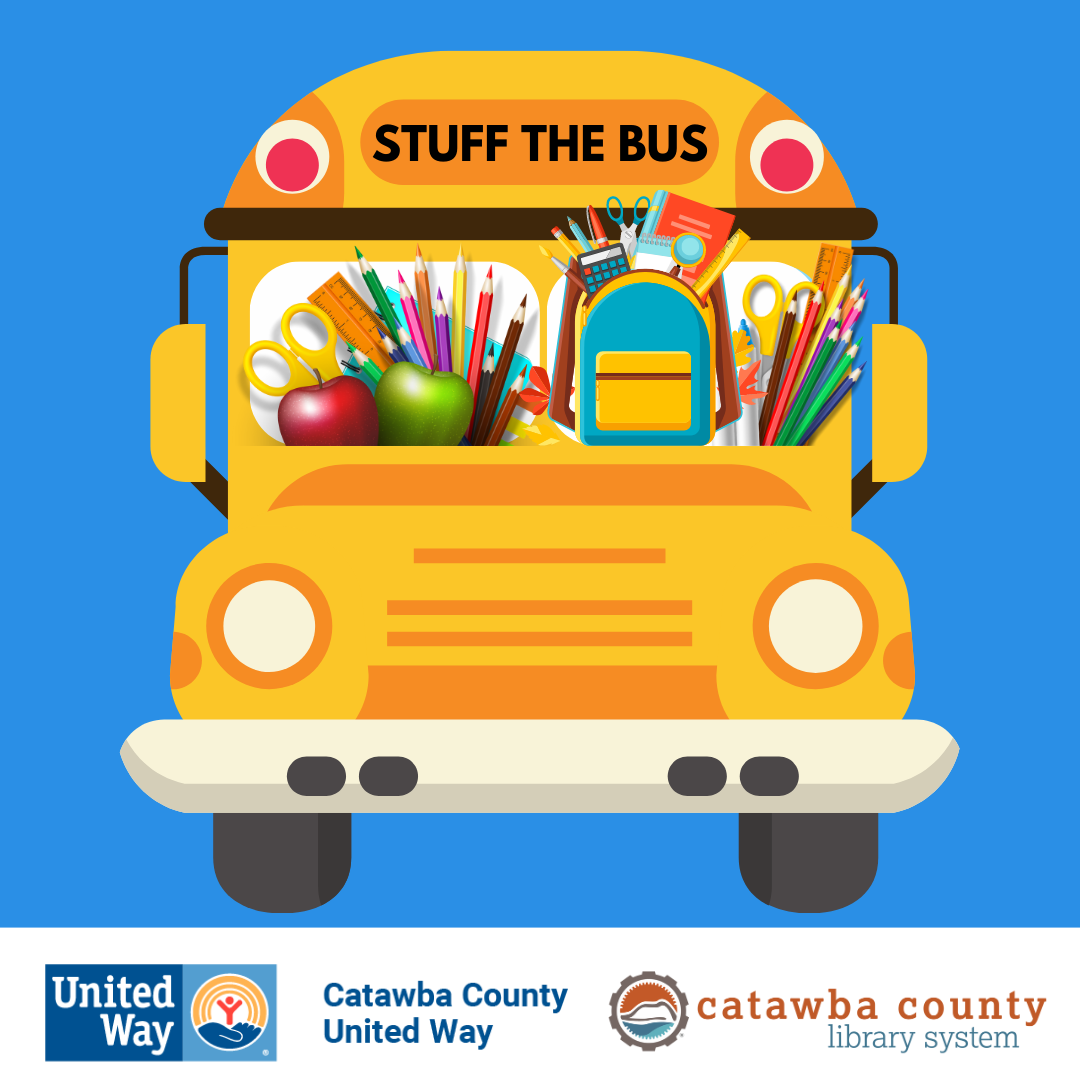 ---
School Supply Drive at the Library
Published: August 01, 2023
As our Summer Learning program draws to a close this month, we are excited to celebrate the 2,000 kids, teens, and adults who participated. We are also looking forward to the new school year and preparing our young people to start the year ready to learn and positioned to succeed.
The library plays a key role in fostering a world class education system by enhancing early literacy services and programs, supporting educational excellence in our local school systems, increasing teen engagement and career readiness, and bridging the digital divide.
To support educational excellence in Catawba County, the library is participating in United Way's Stuff the Bus campaign. All library locations will be collecting school supplies and hygiene products for the month of August.
School supplies needed are:
3-ring binders
backpacks
composition books
spiral notebooks
graph paper
notebook paper (college and regular rule)
pens
pencils
glue sticks
erasers
folders
crayons
colored pencils
earbuds
rulers
markers
scissors
pencil boxes
Ziplock bags (sandwich, quart, gallon)
Hygiene products needed are:
Kleenex
cleaning wipes
hand sanitizer
soap, deodorant
toothpaste
toothbrushes
feminine hygiene products
All donations will be taken to United Way for dispersal between all three local public school districts – Catawba County Schools, Hickory Public Schools, and Newton-Conover City Schools.