Catawba County News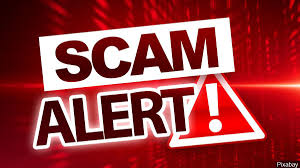 ---
Scam Alert
Published: August 03, 2020
Reposted from FTC Consumer Bulletin:
Scammers make up all kinds of stories to get your money, from telling you that you've won a prize, you owe a debt, or your family member is in an emergency. But some things stay the same: scammers want your money, they want it fast, and don't want you to be able to get it back. They'll ask you to pay in ways that make it hard to track them down — and once you know what these are, you'll have one more clue to tell if you're dealing with a scammer.
Watch this video to learn how scammers make people pay, and how you can use this information to avoid scams.
https://www.youtube.com/watch?v=PbiXbIHsTqU&feature=youtu.be