Catawba County News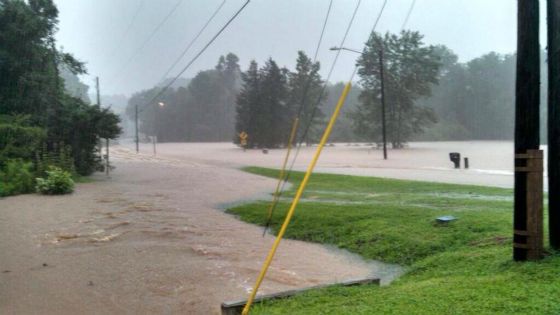 ---
SBA Flood Relief Available to Catawba County Residents
Published: December 09, 2020
The U.S. Small Business Administration (SBA) is making low-interest disaster loans available to businesses and residents affected by Tropical Storm Eta on Nov. 12, 2020, in Alexander County and the adjacent counties of Caldwell, Catawba, Iredell and Wilkes in North Carolina.
SBA Flood Relief Information Sheet
SBA Disaster Loans are designed to help home and business owners where insurance does not fully cover the cost of repairs to a home or business. The loan can also be used to reduce the economic injury or replace machinery, equipment and inventory loss caused by the storm. SBA Disaster Loans provide up to $200,000 to homeowners and up to $2 million to businesses to repair and/or replace damaged property. Homeowners and renters would also be eligible for loans up to $40,000 to repair or replace damaged personal property.
The SBA has opened a Virtual Disaster Loan Outreach Center to help survivors apply online using the Electronic Loan Application via the SBA's secure website at DisasterLoanAssistance.sba.gov.
Virtual Disaster Loan Outreach Center (VDLOC)
Open: Daily
Hours: 8 a.m. – 8 p.m. EST
Email: FOCE-Help@sba.gov
Phone: (800) 659-2955
Businesses and individuals may also obtain information and loan applications by emailing DisasterCustomerService@sba.gov. Loan applications can also be downloaded at www.sba.gov.
Completed applications should be mailed to: U.S. Small Business Administration, Processing and Disbursement Center, 14925 Kingsport Road, Fort Worth, TX 76155.
The filing deadline to return applications for physical property damage is Feb. 2, 2021. The deadline to return economic injury applications is Sept. 7, 2021.
For those who do not qualify for SBA loans, or have unmet needs after SBA assistance, state funded individual assistance grants are available. Applications for state assistance will be taken via telephone at 919-825-2378 beginning Wednesday, Dec. 16. Affected residents should apply for both forms of assistance.
State of North Carolina Individual Assistance
Open: 8 a.m. – 5 p.m. EST Monday – Friday
10 a.m.- 2 p.m. EST Saturday
Beginning Wednesday Dec. 16
Phone: 919-825-2378
Email: IArecovery@ncdps.gov