Catawba County News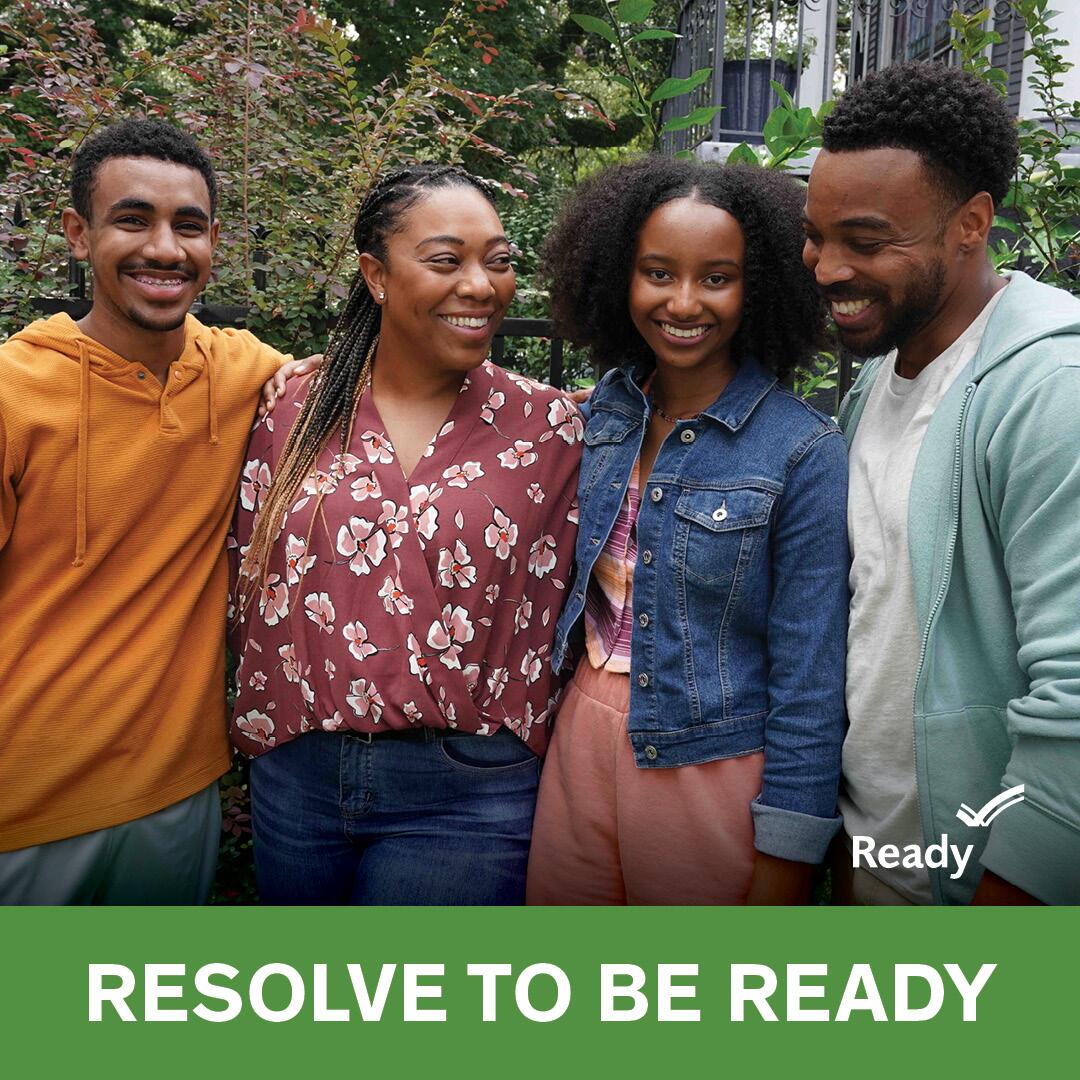 ---
Resolve to Be Ready in 2023
Published: January 04, 2023
Statistics show that about 4 out of 10 adults in the U.S. make New Year's resolutions, and 1 of those 4 quit by the end of the first week. Nearly half of those who made resolutions give up by February and only a mere 9% are successful at keeping their resolutions all year. So why do so many people fail to keep their resolutions? A large majority of people attribute a loss of motivation as their reason for giving up. In a similar way, people often fail to plan for disasters and emergencies due to a lack of motivation or sense of urgency, until a disaster is knocking at their door. By then, it's likely to be too little and too late.
Whether you made a New Year's resolution this year or not, don't go another day without Resolving to be Ready. Taking some simple steps can significantly improve your readiness for, survivability of and recovery from a disaster. So you may wonder, "How do I even get started"? Take a look at this checklist called 12 Ways to Prepare. Let's do the first step together right now.
STEP 1 - Sign up for Alerts and Warnings: Click HERE to enroll in the Catawba County Community Notification System. This is a FREE service that gives you access to alerts and warnings that are specific to our local communities. Did you sign up? If not, go back and enroll. You can unsubscribe later if you want, so what do you have to lose?
Congratulations! You have completed the first step of your NEW, New Year's Resolution. Don't you feel better already? It is easier than you thought, and before you know it, all the "boxes" will be checked off. Remember, just take it one step at a time and include your family members in the process.
You can find information to help you reach your preparedness goals at: FEMA and National Safety Council. For additional reminders or tips on safety and preparedness throughout the year, follow us on Facebook, Twitter or Instagram. If you would like to host an in-person class or program on Emergency Preparedness at your church or community group, please contact Frank Ballentine with Catawba County Emergency Management.
#ResolveToBeReady #PrepTips #NewYear
Image credit: ready.gov/FEMA