Catawba County News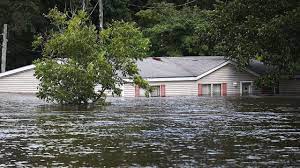 ---
Residents Encouraged to Update Emergency Plans Before Hurricane Season
Published: April 28, 2022
Catawba County Emergency Management encourages residents to plan now for tropical storms and hurricanes by updating their emergency plans and supply kits. Hurricane season runs from June 1 through November 30. To encourage residents to prepare, the National Weather Service has declared May 1-7 as Hurricane Preparedness Week in North Carolina.
"In order to protect your home, your family or your business, the time to get prepared for a tropical storm such as a hurricane, or really any disaster, is now," said Karyn Yaussy, Emergency Management Coordinator. "Begin by having a plan and a survival kit. They are not complicated to create. Check out ReadyNC.gov to download a template and find a list of items to include in your kit. Take time to practice your emergency plan so everyone knows where to go and who to contact when disaster strikes."
If you already have an emergency plan, this is a great time to make sure the information is up to date. Talk to your neighbors and friends about their plans, especially those who may need assistance such as senior adults.
Catawba County is not immune to the immense damage caused by hurricanes and tropical storms. Tropical systems can often bring heavy rainfall in a short period of time that causes flash flooding and local streams and lakes to rise to dangerous levels. The county is susceptible to this from gulf coast hurricanes like Frances, Ivan and Jeanne in 2004 and more recently Ida and Fred in 2021. The county also had impacts from Atlantic storms like Hugo in 1989 and Florence in 2018.
Catawba County residents are urged to register for the County's Community Alert System with Weather Warnings https://www.catawbacountync.gov/online-services/community-alert-system/ or simply text CATAWBA to 99411 and click the link in the reply to enroll. You can also stay informed during severe weather by using a battery-powered radio for local weather and evacuation information. When asked to evacuate, anyone in the affected area should leave immediately.
"If you're asked to evacuate due to potential danger, you should do so," said Yaussy. "You'll be protecting not only yourself, but also emergency responders who may have to risk their lives to save you if you don't evacuate."
More information on hurricanes and overall emergency preparedness is online at www.ReadyNC.gov.