Catawba County News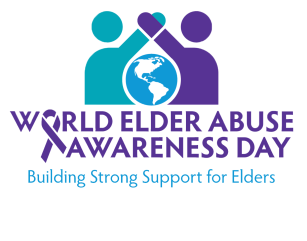 ---
Recognize and Report Elder Abuse
Published: June 05, 2023
In observance of World Elder Abuse Awareness Day June 15, Catawba County Social Services encourages all residents to recognize and report elder abuse when it occurs. Signs may include physical injuries, poor living conditions or nutrition, unusual financial activity, unpaid bills, fraudulent signatures on financial documents, or emotional changes such as depression, isolation or anxiety.
According to the Centers for Disease Control and Prevention (CDC), elder abuse is an intentional or negligent act by a caretaker or another person that causes harm or creates a risk of harm to an older adult. Types of elder abuse include physical abuse, emotional abuse, sexual abuse, financial abuse, neglect, and abandonment. Self-neglect, when a person's health or safety is at risk because the person is unable to provide essential care for himself or herself, is also a form of elder abuse.
Catawba County Social Services' Adult Protective Services (APS) division receives and investigates reports of suspected abuse, neglect or exploitation of disabled adults age 18 and older. If you suspect that a disabled or elder adult may be experiencing abuse, neglect or exploitation, please call Adult Protective Services at (828) 695-5609 Monday-Friday, 8am-5pm. If reporting after hours or during holidays, call 911. The identity of the person making the report is kept confidential unless a court of law orders disclosure.
The CDC indicates that elder abuse affects about 1 in 10 people age 60 and older who live at home. Last year, Adult Protective Services received 616 reports of alleged abuse, neglect or exploitation of adults. Since July 2022, the department has received 565 reports and expects total reports will surpass last year's tally by the end of the fiscal year.
In addition to Adult Protective Services, Catawba County Social Services provides various Adult Services assistance programs. Two programs available to assist vulnerable adults include Community Alternatives Program for Disabled Adults, which provides home and community-based services, and Special Assistance In-Home Program for Adults, which provides additional support services and financial assistance for low-income individuals who are at risk of entering a residential facility. Through these programs, case managers help develop plans that enable individuals to meet basic needs and remain living safely at home.
"Through all our Adult Services programs, Catawba County Social Services provides resources and information to the vulnerable adults in the community," said Heather Weston, Catawba County Social Services APS supervisor. "Our mission is to help adults maintain independence and safety in the setting that is most appropriate for them. Social workers treat each adult with dignity and respect, tailoring their approach to individual needs and ensuring adults' voices and opinions are considered."
For more information about Adult Protective Services in Catawba County, visit www.catawbacountync.gov and click on Social Services under the County Services tab.