Catawba County News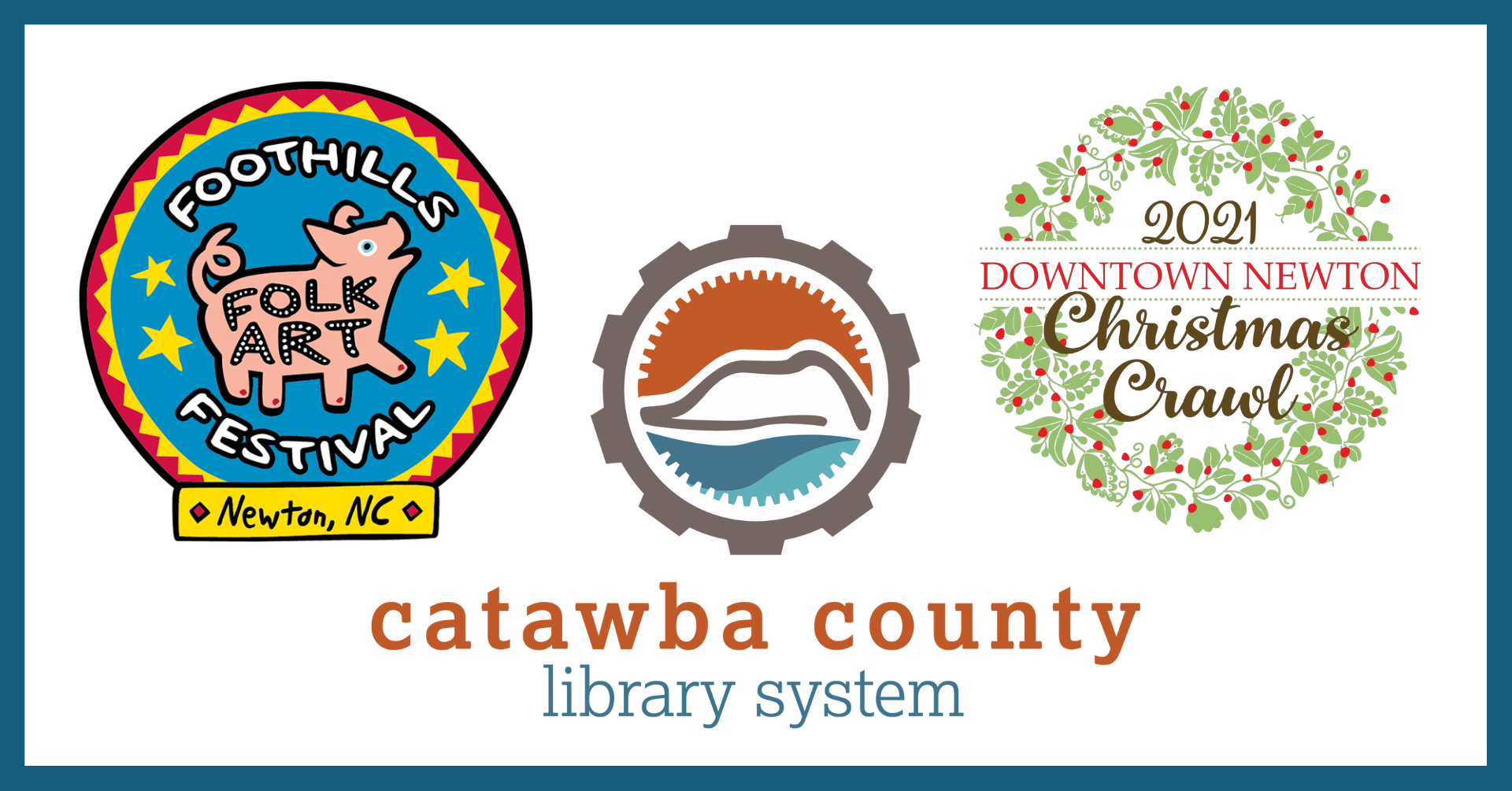 ---
Reasons to be Thankful: Community Partnerships
Published: November 02, 2021
November provides an opportunity to reflect on the things for which we are thankful. Here at the library, we are thankful for our collaborative partnerships that help us in making.living.better for our community. We don't have the space to highlight every one of our valued partners but we would like to share a few that we will be working with in November and the coming months to host some engaging and exciting programs: Catawba Valley Community College (CVCC), the Hickory Museum of Art (HMA), and the Downtown Newton Development Association (DNDA).
Established in 1958, Catawba Valley Community College empowers people to achieve their dreams by uniting thought with action. This month the library will host a visit with artist/illustrator, Tonja Smith, from CVCC's Redhawk Publications on Saturday, November 13th. We are also looking forward to collaborating with future programs surrounding the CVCC Interdisciplinary Read - The Book Woman of Troublesome Creek by Kim Michele Richardson.
Located on the Salt Block, Hickory Museum of Art is the second oldest (but most innovative) art museum in North Carolina. The library will be hosting several programs surrounding the museum's current exhibit, the Improvisational Quilts of Susana Allen Hunter and we are looking forward to a special exhibit of popular children's author Mo Willems, We Are Art! featuring the Elephant & Piggie series.
Guided by the Main Street Approach, the Downtown Newton Development Association cultivates downtown growth with a focus on economic vitality, historic preservation, public art, and marketing. The library is collaborating with the DNDA and the Connections Clubhouse on the Lap it UP program, where businesses in Downtown Newton will keep a ceramic water bowl out on the sidewalk for pets to enjoy.
The Hickory Museum of Art and the Downtown Newton Development Association are key collaborators in the annual Foothills Folk Art Festival which was postponed this year until May 2022. For those artists who had worked so hard and been selected to participate, the delay was very disappointing. The Library is working with HMA to invite those artists to show their work at three Pop-UP events on Saturdays in November. Providing a space for artists to share their work allows the library another avenue to realize our community-centered goals to connect, explore, and grow. The Main Library in Newton will host the Foothills Folk Art artists on Saturday November 13th and the Sherrills Ford-Terrell Branch Library will host artists on Saturday, November 20th. These events will be held outside from 10 am to 4 pm and artwork will be available for purchase.
The Downtown Newton Christmas Crawl will also be on Saturday, November 13 and the Main Library at Newton will be playing host to one of the crawl's stops. Visit with local author and artist, Tonja Smith, as she shares about her newly published children's book, Bailey, Bleecker and Banjo: Linville Gorge. She will read the story, followed by a Q&A session about how she created the book. Then we'll make a cute dog bookmark to take home. We'll also find out how this special children's story will soon become a part of Downtown Newton's legacy of kindness. Copies of Bailey, Bleecker and Banjo: Linville Gorge will be available for sale from Redhawk Publications and uniquely handcrafted pet water bowls will be available to order from Connections Clubhouse.