Catawba County News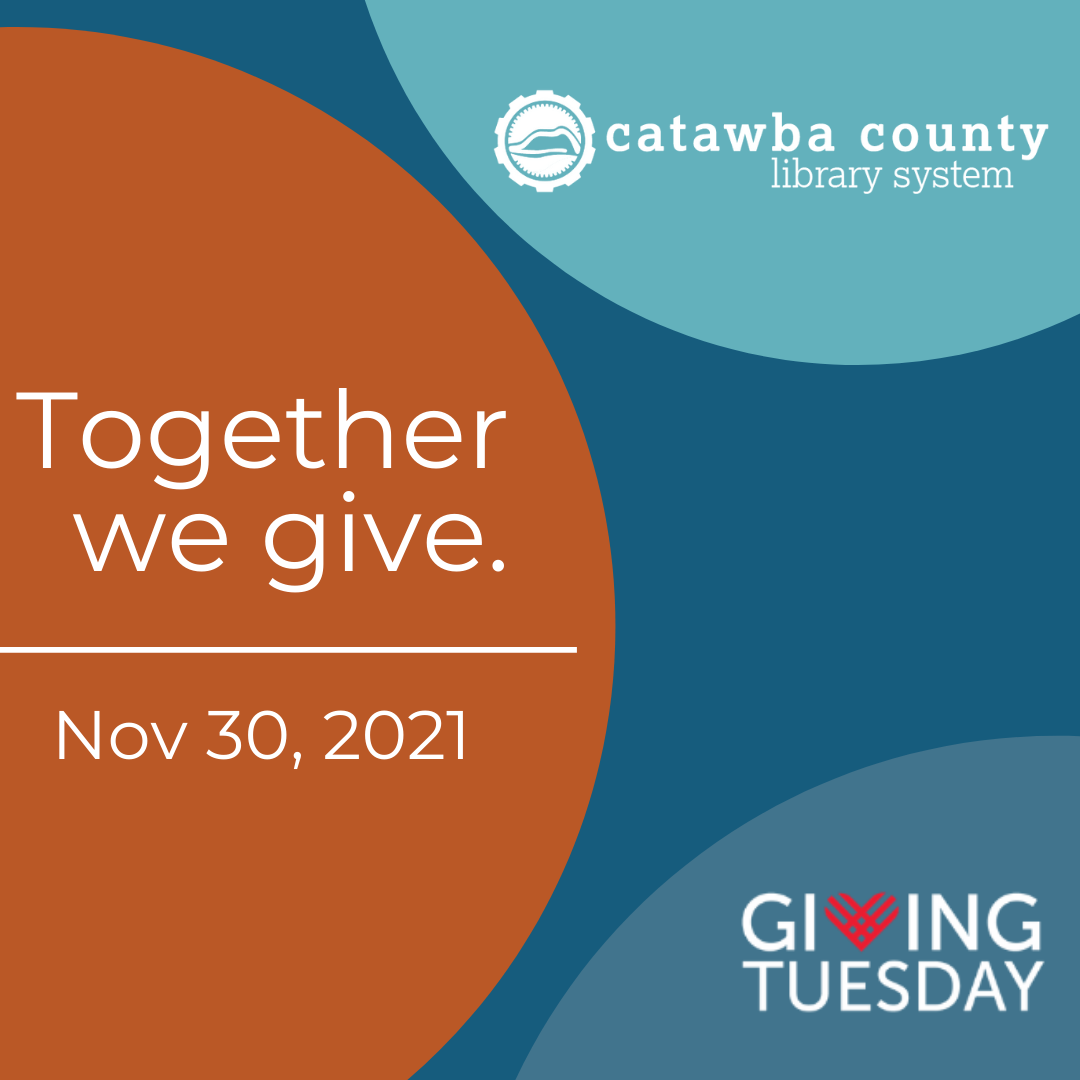 ---
Reasons to be Thankful: Community and Generosity
Published: November 24, 2021
We are incredibly thankful for your support of the library, as a patron, a contributor, a volunteer, a visitor, or a taxpayer. Any way that you interact with the library is a benefit to us and the community because your interactions give us the ability to continue providing services and resources across the county.
The Library Endowment also ensures our continuing ability to provide services and resources for our community. A donation of any amount makes a difference, as all gifts are added, in entirety, to a protected and permanent fund balance that continues to grow. The endowment fund solely exists to benefit library services, collections, and programs.
During this time of giving, especially on Giving Tuesday, we welcome donations from individuals, corporations, and other organizations. You may also make donations in honor or memory of another person. Donations are tax-deductible and have an extra impact at the end of the year. To donate, visit your local branch or www.catawbacountync.gov/library and click the "Give Now" button.


A community's strength is reflected in its dedication to creating strong learning, exploration, and growth opportunities for its citizens. You and your library play a role in that effort. Thank you for your dedication to empowering lives and building community!