Catawba County News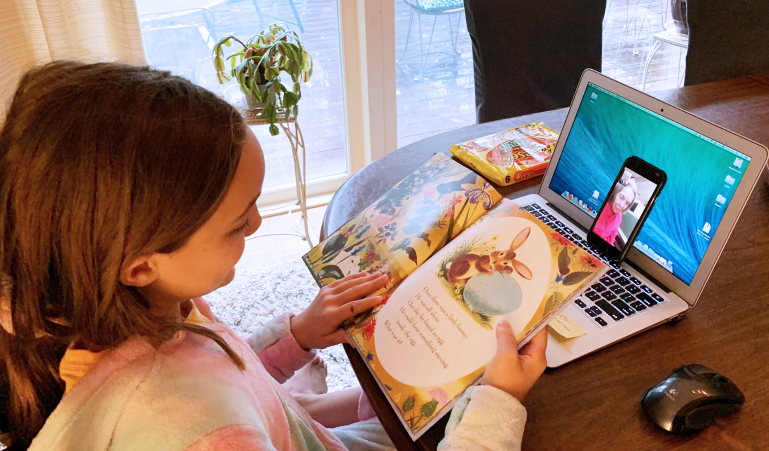 ---
Read to Me: An Old-Fashioned Storytime
Published: February 25, 2021
Children and seniors have traditionally forged special bonds, enjoying time spent with each other in play, reading, and outdoors.
To regain a sense of that connection, the Catawba County Library is launching a new program called Read to Me: An Old-Fashioned Storytime. The idea is to bring kids and seniors together via Zoom and allow them the opportunity to appreciate each other's presence virtually.
Read to Me invites all kids who love to read or who would like to improve their reading skills to share books and stories with seniors. The initiative is seen as a kindness project as much as it is a reading program since it's also meant to engage older adults in local nursing homes.
Kids will jump on Zoom from their end while staff in a community facility will make the technology connection from their side. In short order, youngsters can practice their reading aloud while they do something good for others!
The program will take place on consecutive Mondays in March (1, 8, 15, 22, and 29). Any child who would like to participate can sign up to read at https://tinyurl.com/cclsread2me. For more information, call 828.465.8665.