Catawba County News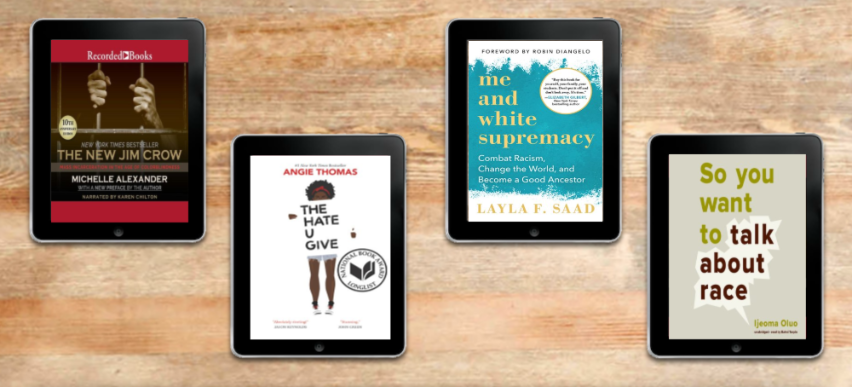 ---
OverDrive's New 'Black Lives Matter: Community Read' Titles Available Through Libraries
Published: July 02, 2020
As the community's place to connect, explore, and grow, the Catawba County Library is dedicated to empowering lives and building community by bringing people, information, and ideas together – including through access to inspiring digital resources. The Catawba County Library provides a robust collection of books and movies for people to check out, including titles available through online platforms like OverDrive and the OverDrive app, called Libby.
OverDrive is hosting a new initiative called 'Black Lives Matter: Community Read,' which provides free titles focused on authors from marginalized or underrepresented groups, who write from their own perspectives about their own experiences. These titles are intended to help patrons read, listen, learn, and grow as they expand their knowledge of race relations. Donated by OverDrive, the titles have been made available to libraries at no cost, and patrons are able to check out the books without waitlists or holds.
Public libraries have a unique and vital role to play in advancing equity and understanding in their communities through access to resources that encourage people to explore questions of personal responsibility, systemic change, and social transformation. The 'Black Lives Matter: Community Read' initiative will continue to evolve as OverDrive cycles new titles into the available reading list.
Currently, the following books may be borrowed by app users as part of the program:
• The New Jim Crow: Mass Incarceration in the Age of Colorblindness by Michelle Alexander
Audiobook. Available June 15 – July 15.
Named one of the Most Influential Books of the Last 20 Years by the Chronicle of Higher Education and winner of the NAACP Image Award for Nonfiction, Alexander's critically acclaimed book examines racial disparities through the lens of mass incarceration.
• The Hate U Give by Angie Thomas
Ebook and audiobook. Available June 22 – July 19.
This bestselling young adult novel follows Starr, a Black teenager caught between the poor neighborhood where she lives and the fancy suburban prep school she attends. The uneasy balance between these two worlds is shattered when Starr witnesses the fatal shooting of her unarmed best friend Khalil at the hands of a police officer.
• Me and White Supremacy: Combat Racism, Change the World, and Become a Good Ancestor by Layla F Saad
Ebook. Available June 22 – July 12.
This New York Times bestseller published in January 2020 is based on the viral #meandwhitesupremacy Instagram challenge and provides a framework for readers to dismantle the privilege within themselves.
• So You Want to Talk About Race by Ijemoa Oluo
Audiobook. Available June 29 – July 26.
Ijeoma Oluo guides readers of all races through subjects ranging from intersectionality and affirmative action to "model minorities" in an attempt to make the seemingly impossible possible: honest conversations about race and racism, and how they exist in almost every aspect of American life.
To download the free Libby app to a smartphone or digital device, visit the App Store or Google Play. Library staff members are also available to help users download and navigate the app in person or over the phone.