Catawba County News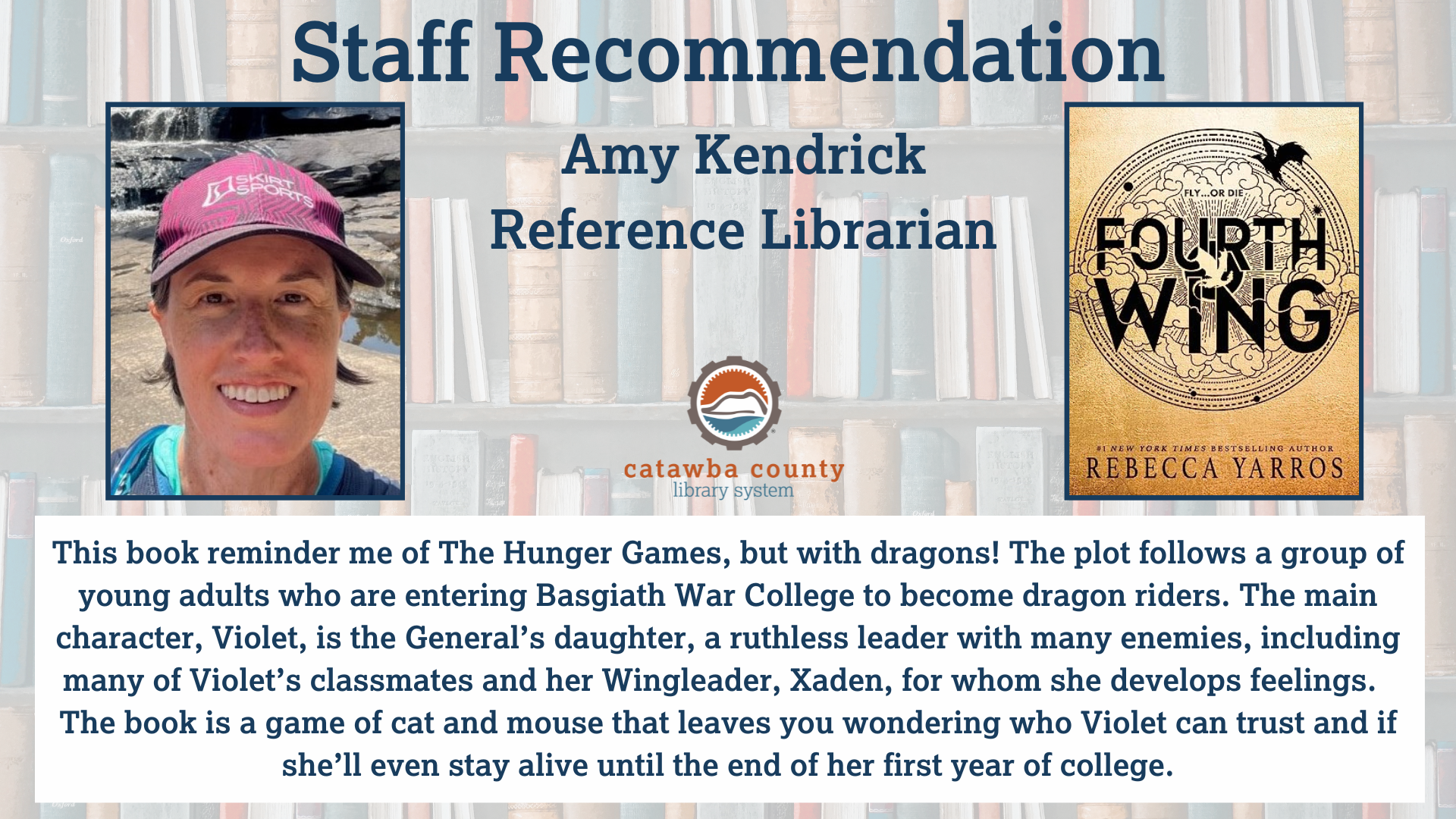 ---
October Reads 2023
Published: October 20, 2023
Click on any of the titles below to put a copy on hold for yourself!
Patron Picks - Books
Ravenfallby Kalyn Josephson
After Deathby Dean Koontz
Good Dog, Bad Copby David Rosenfelt
Librarian Picks - Books
The Black Coats by Colleen Oakes
Noragami Volume 24 by Toka Adachi
Dead or Alive by Tom Clancy
Teen Picks - Books
Secrets Never Die by Ralph Vincent
It's Not Like It's A Secretby Misa Sugiura
Hunting Prince Dracula by Kerri Maniscalco
Patron Picks - DVDs
Are You Afraid of the Dark? Ghost Island
Librarian Picks - DVDs
Staff Recommendation
Fourth Wing by Rebecca Yarros
"This book reminder me of The Hunger Games, but with dragons! The plot follows a group of young adults who are entering Basgiath War College to become dragon riders. The main character, Violet, is the General's daughter, a ruthless leader with many enemies, including many of Violet's classmates and her Wingleader, Xaden, for whom she develops feelings. The book is a game of cat and mouse that leaves you wondering who Violet can trust and if she'll even stay alive until the end of her first year of college."
-Amy Kendrick, Reference Librarian