Catawba County News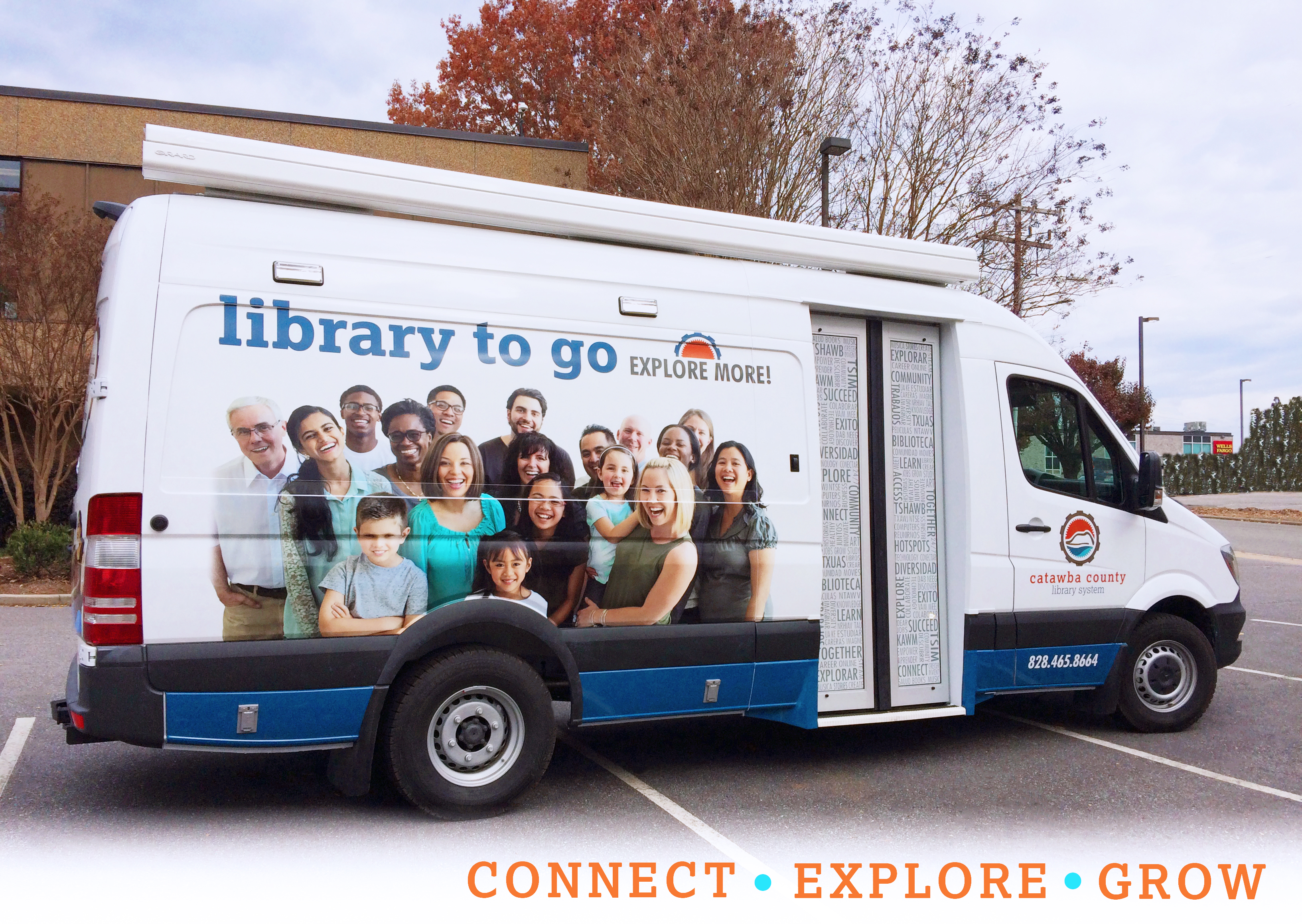 ---
Meet the Library at the Farmers Market
Published: June 17, 2021
Summertime brings all kinds of incredible produce to local farmers markets, not to mention home-grown honey, cut flowers, prepared foods, and other seasonal goodness. Luckily, Catawba County has a wide variety of market options available to residents throughout the week.
The Library to Go is a frequent partner at these popular events, adding another appealing element to the mix. While you shop for fresh, flavorful items to feed the family, you can also check out books, get information about library programs and activities, and discover other library resources you may not know about!
As you make the circuit of farmers markets in search of amazing ingredients, take a moment or two to drop by the Library to Go and see what else you can find to add a little joy to your family's summer!
Our upcoming visits include:
Saturday, June 19 from 8 am till 12 noon – Conover Farmers Market (at the Conover Post Office – 201 1st St E)
Thursday, June 24 from 10 am till 1 pm – Public Health Farmers Market (behind Catawba Valley Medical Center – 3070 11th Ave Dr SE, Hickory)
Saturday, June 26 from 8 am till 1 pm – Hickory Farmers Market (at Union Square in downtown Hickory – Main Ave NW and 3rd St NW)