Catawba County News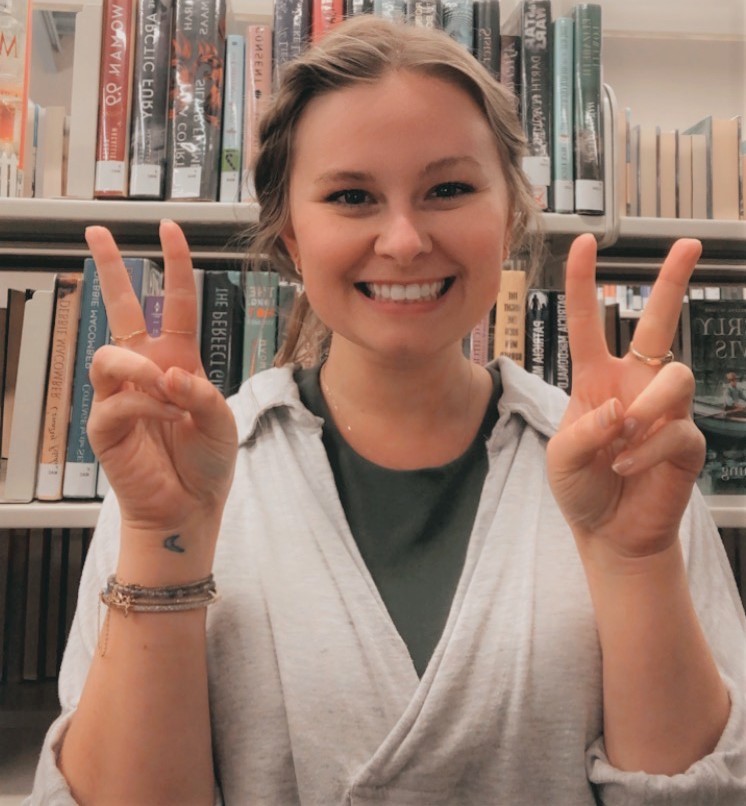 ---
Meet Our New Staff: Kacy
Published: March 11, 2022
Growing up a bit nomadic, Kacy's family settled in North Carolina and it's been the one place for her that has felt most like home. Kacy loved growing up with the mountains on one side and the ocean on the other- the best of both worlds for someone who loves to road trip and be outside. She was diagnosed with a rare and aggressive form of liver cancer when she was seven and underwent a year of surgeries, chemotherapy, and close calls. This year will mark 17 years in remission for Kacy! She graduated from UNC Charlotte with a B.A. in English (Creative Writing and Technical Writing) and in 2021, while working part time for the library, Kacy became a 200-hour certified Yoga Instructor. She considers this "hands down one of the best things I've done for myself".
Kacy started with the Catawba County Library System as an intern, worked her way up from an hourly position to a part-time Library Services Specialist at the Maiden Branch Library, and has now taken on the full-time role of Library Services Specialist for the Sherrills Ford-Terrell Branch Library.
When Kacy isn't working or teaching yoga, she can be found hanging out with her giant rescue dog, her family, or on an adventure (where she is guaranteed to get lost at least once along the way). She's a self-proclaimed owner of too many plants, crystals, books (is there such a thing?), and is currently working on writing her own book!
What Kacy is most excited about in her new role:
"I am excited for the ability to flex my artistic side and put my hard working skills to good use to make an impact in the community. I have had so much fun getting to share interests/passions through interactive programs, seeing the artistic creativity of the librarian I work with in her programs, and getting to know the patrons of this branch. I absolutely have had a blast teaching yoga on a weekly basis and forming a relationship with the ladies who come to class regularly (I had one patron call out "Hi best teacher!" when she was leaving after picking up holds the other day and it was so rewarding and heartwarming). It has been an honor to bond not only with these patrons but also with the absolutely amazing people I get to call my coworkers and truly feel like a part of something."