Catawba County News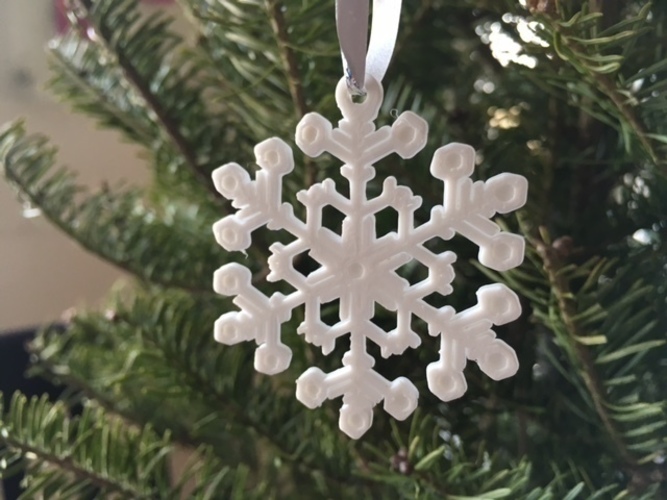 ---
Make an Ornament for the Tree
Published: December 10, 2019
Christmas tree decorators frequently belong to one of two camps: the minimalist, who favors a few strategically placed ornaments across a manicured tree, or the maximalist, who relishes an equal-opportunity tree laden with all the ornaments – made, gifted, and bought.
No matter which way you lean, the library is offering two sessions that invite residents to craft their own handmade keepsakes. They both take place on the same day and time, so make sure to match your decorating style to your crafting personality.
Our Build a Snowflake workshop takes a more technical tack, using free online software to create 3-D, computer-aided design files. Participants will be able to produce a simple snowflake using geometric shapes and letters that can be printed using the library's commercial 3-D printer. The snowflakes will be generated as a precise, symmetrically rendered ornament.
• This workshop takes place at 4 pm on Thursday, December 19 at 4 pm at the Main Library in Newton. Registration is required; please call 828.465.8665.
Our Christmas Tree Decorations Crafternoon is more handcrafted in its execution. Participants are invited to create a personalized ornament that means something to them, such as a special keepsake to commemorate baby's first Christmas or honor an anniversary or birthday. Although we'll have suggestions, the design is totally up for grabs! Plus, the family-friendly activity encourages parents or grandparents to work with children to create an ornament that's completely one-of-a-kind.
• This program also takes place at 4 pm on Thursday, December 19, only at the St. Stephens Branch Library. All supplies are provided, and registration is required; please call 828.466.6821.